ACTION-ORIENTED ANALYTICS
Uncover meaningful insights from every interaction 
Understand, anticipate, and power proactive engagement at every interaction
Get a demo
ACTION-ORIENTED ANALYTICS
Uncover meaningful insights from every interaction 
Understand, anticipate, and power proactive engagement at every interaction
Get a demo
Make your data work for you 
Data is everywhere and it is not getting any simpler to decipher with more touch points across multiple disparate systems. Action-oriented analytics and artificial intelligence can magnify the impact of every customer and employee experience by providing data-driven guidance at critical decision points.
Medallia Athena is an AI technology layer that helps turn the exploding volume of customer, employee, and product journey data across a multitude of channels into a 360-degree view that drives action to improve experiences.

"In an ultra competitive, complex environment with a multifaceted guest journey, it was a game changer to understand that there were different moments that mattered for different guest segments across our journey."
Manager of Research and Insights at WestJet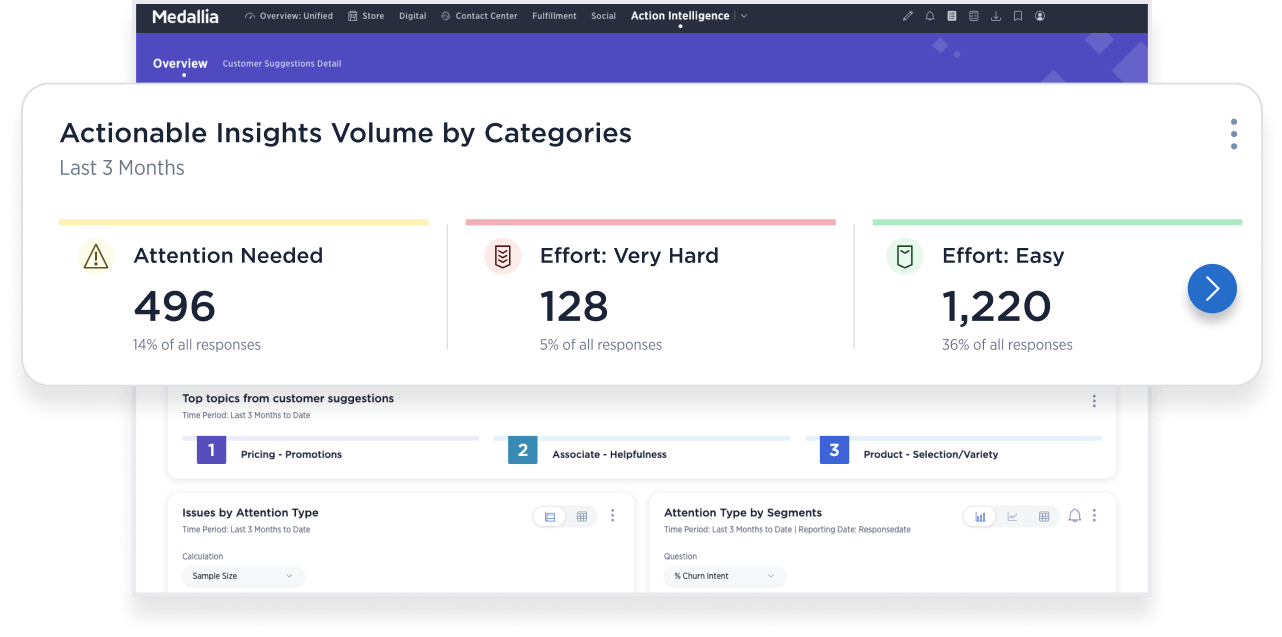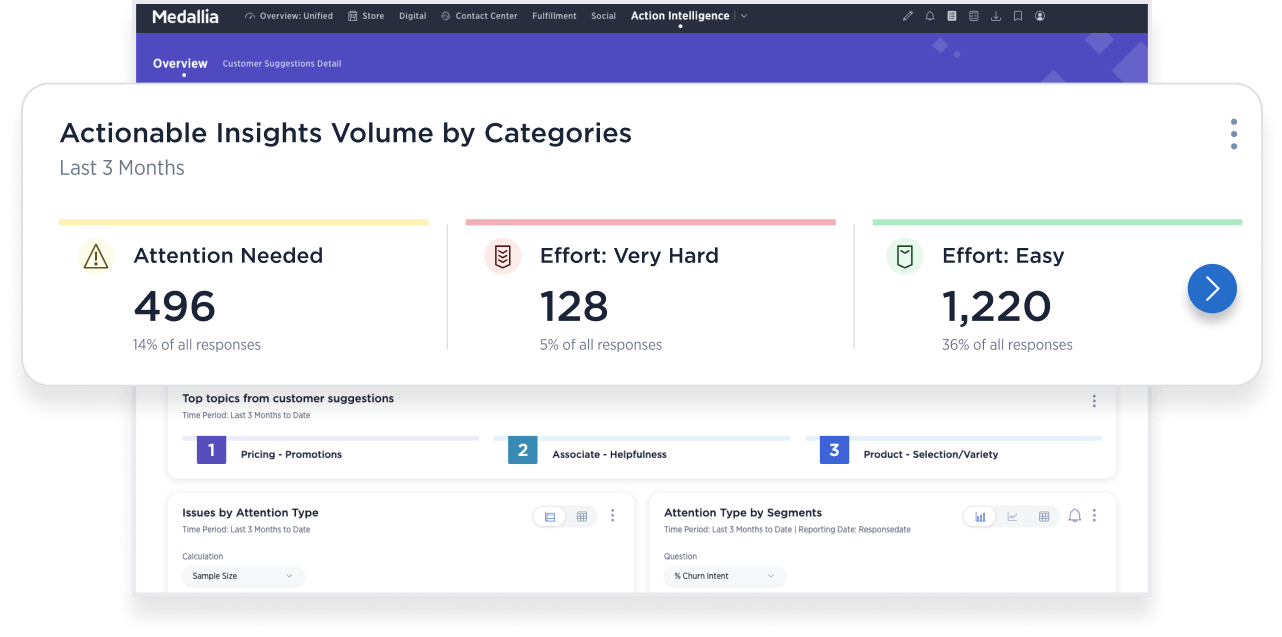 Analytics everyone can take action on
Personalized reports, intuitive workflows, and AI-driven topic and theme based alerts empower every employee, from the C-suite to the frontline, to take action on the root cause of issues. Get the right insights at the most granular level to the right person based on their roles and permissions, no matter the market, location, or language.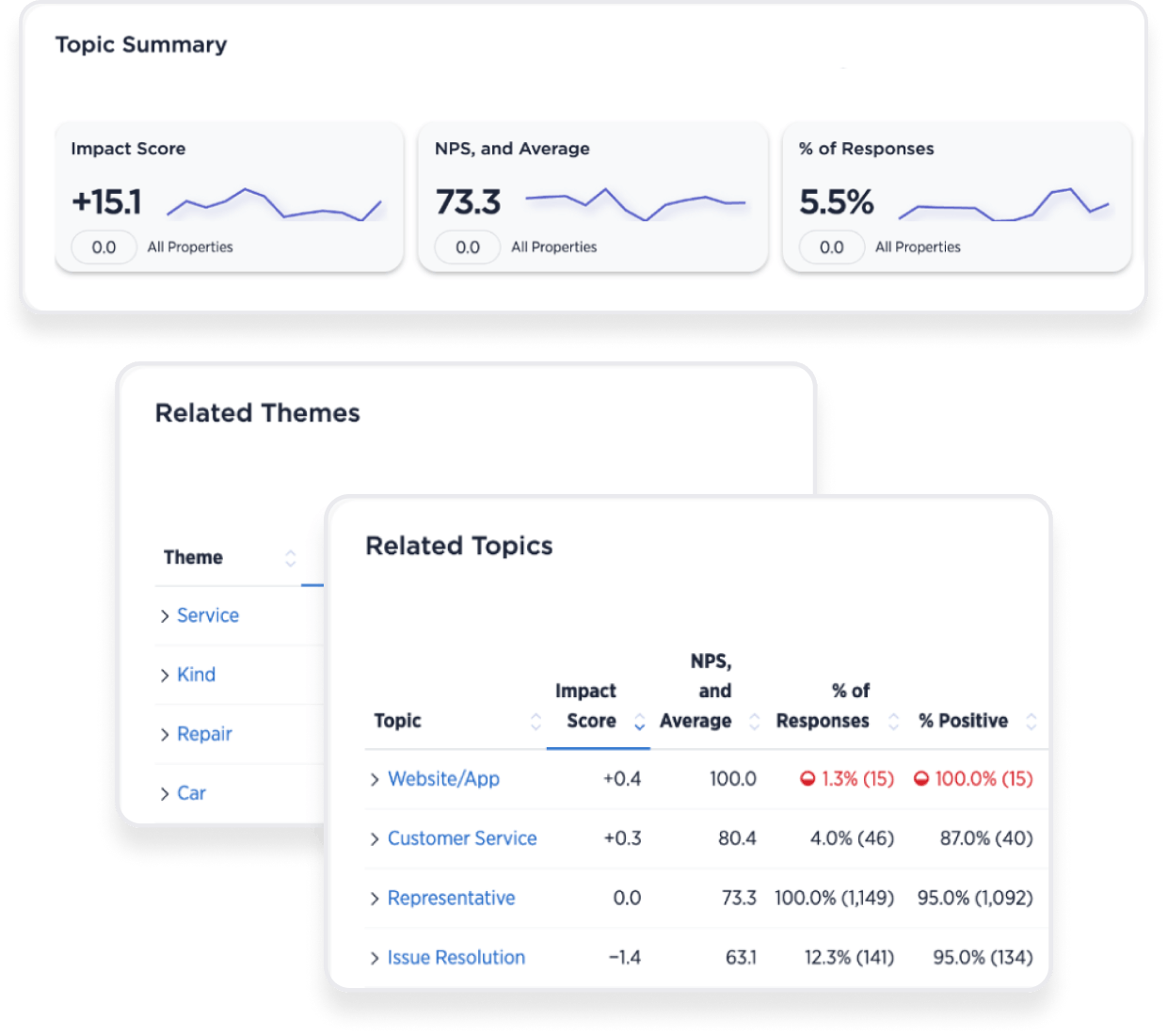 Uncover trends before they're trending
Explore themes in real-time across any segment or data source. Our Action Intelligence identifies customers in needs of attention and surfaces the most actionable feedback.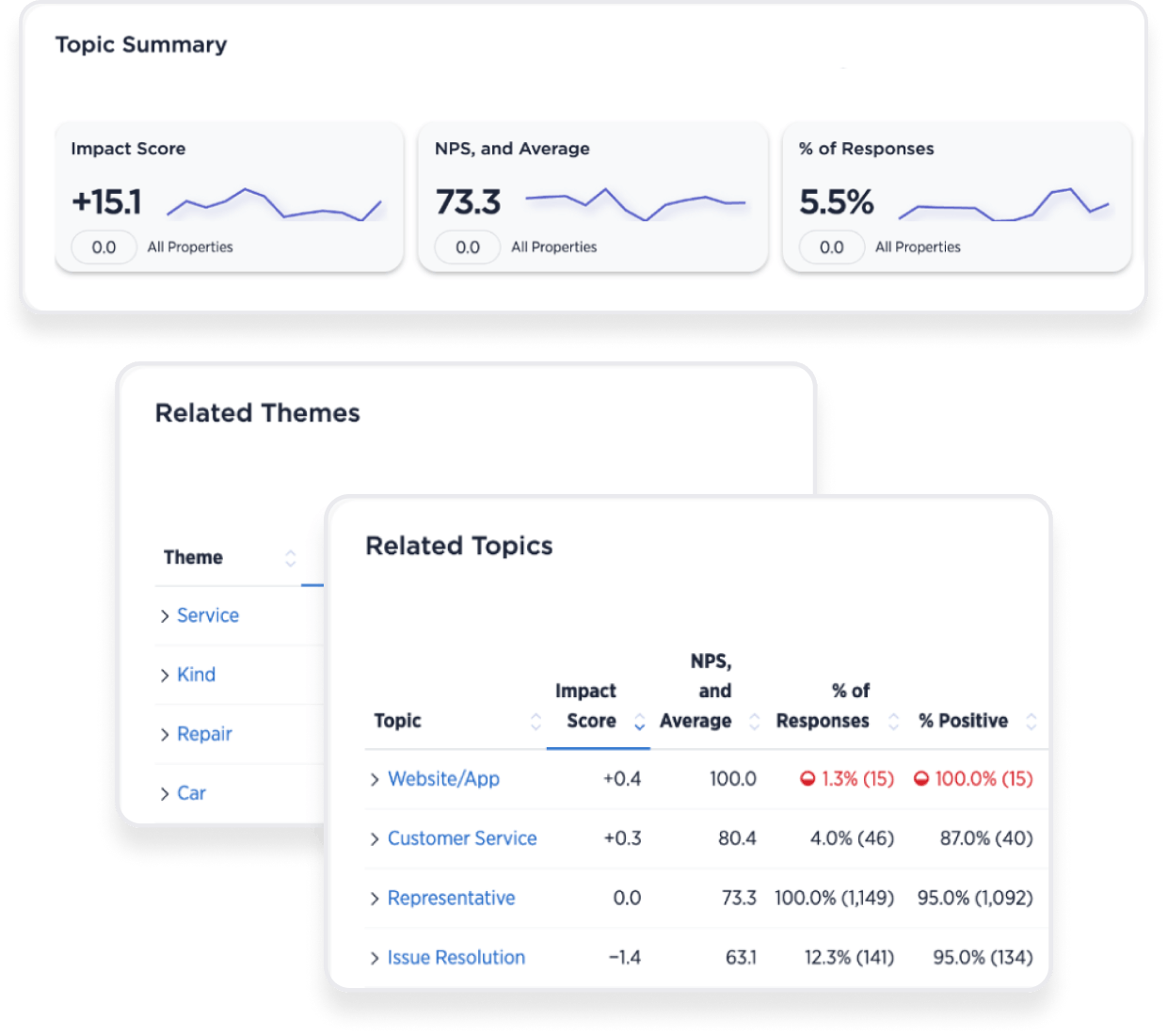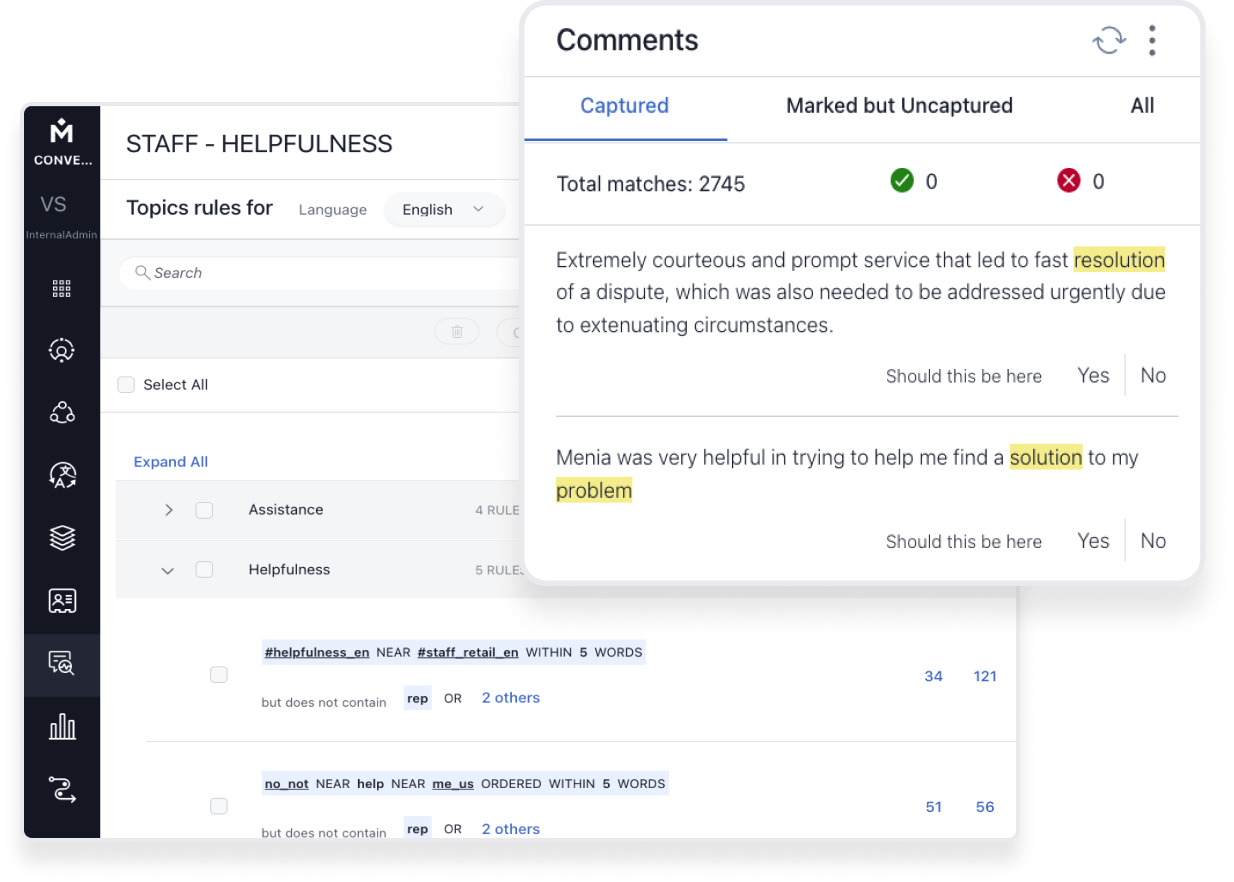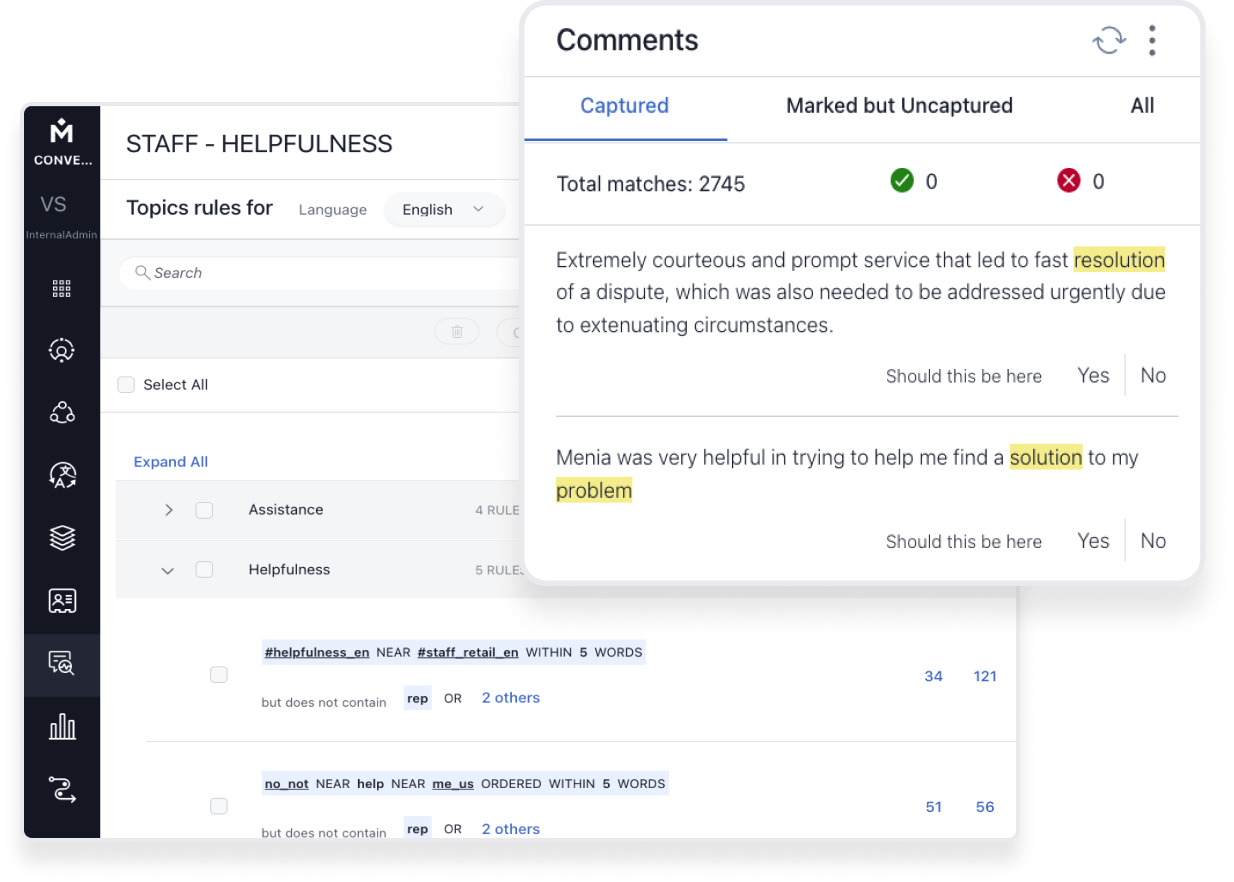 AI that's easy to maintain
Our adaptive machine learning models are out of the box and automatically improve over time, reducing the operational burden on your team. Fine tune or train your AI predictive models to proactively predict customer behavior and take action based on your business needs.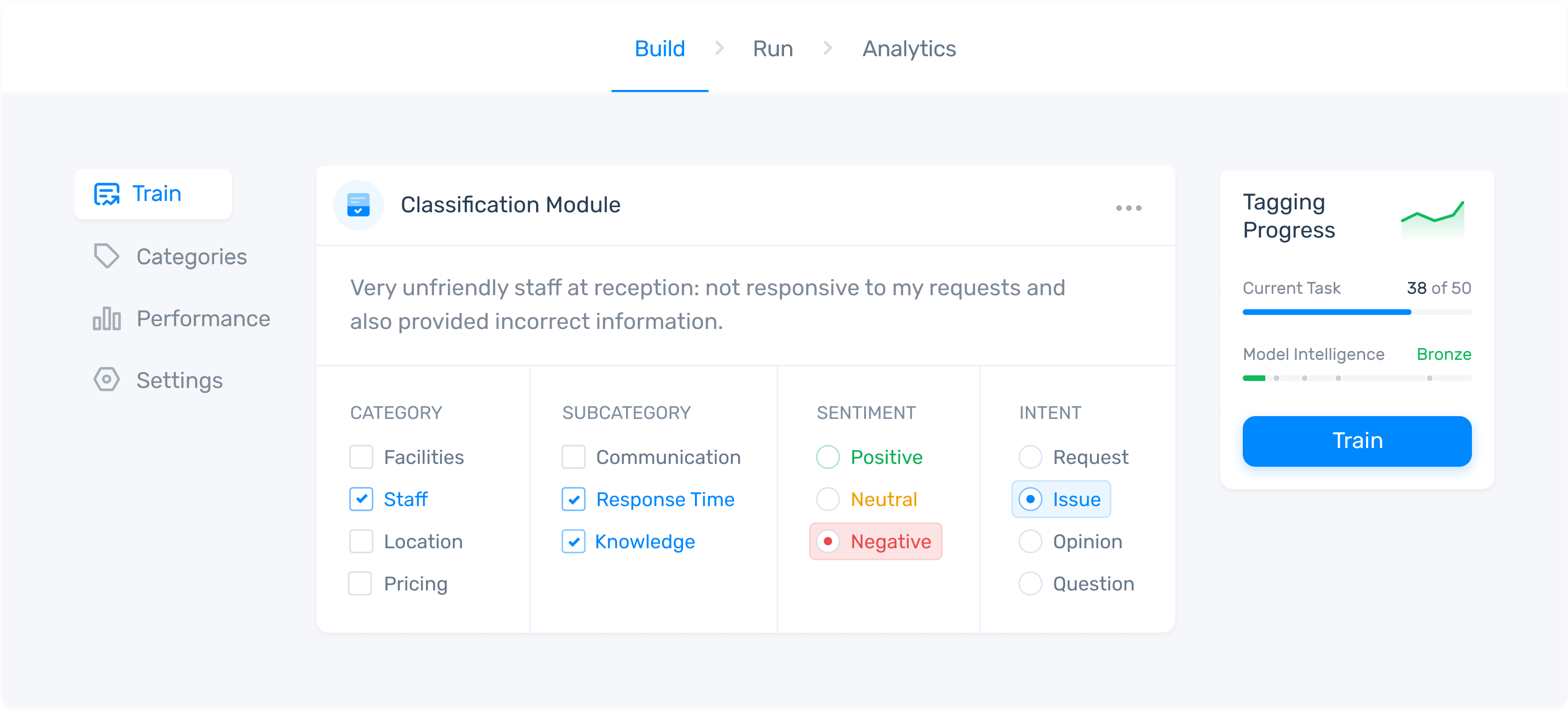 AI Models that anyone can build
Athena Studio enables organizations to create custom AI models and analytics for unstructured data without any coding. Our pre-made templates and tagging interface give the power of machine learning to your teams that know the business best. You can also rapidly create and train new models and detect the topics and themes suited to your business - all without any coding.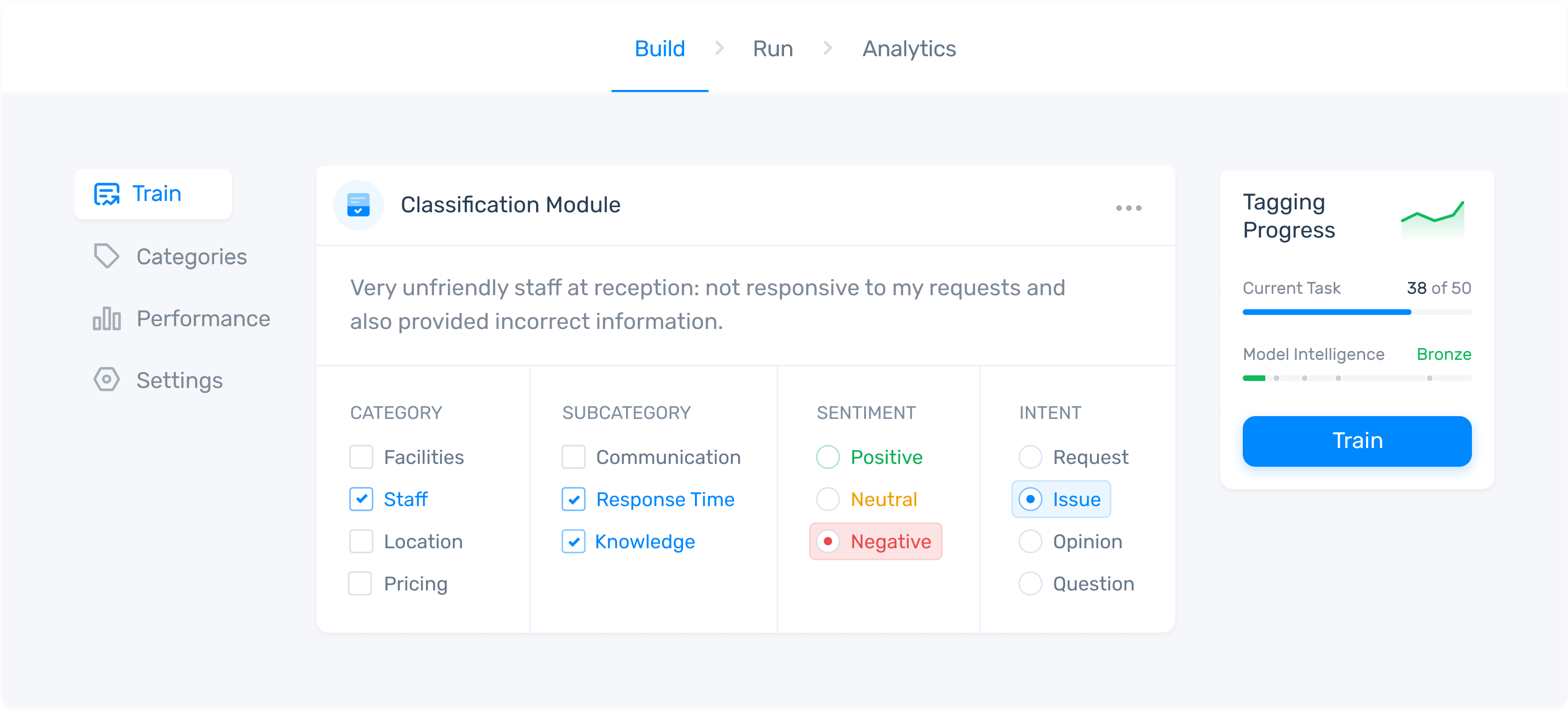 Analytics for every part of your business
Text Analytics
Speech Analytics
Journey Analytics
Prescriptive Analytics
Benchmarking
Text Analytics
Unstructured data analytics is at the core of our platform, not in a separate application. Text Analytics uncovers meaningful insights from unstructured text such as customer feedback, email, chat transcripts, and more from across your organization. It enables cross-functional prioritization efforts, quickly identifying emerging issues and trends and driving workflows that break silos.
Learn More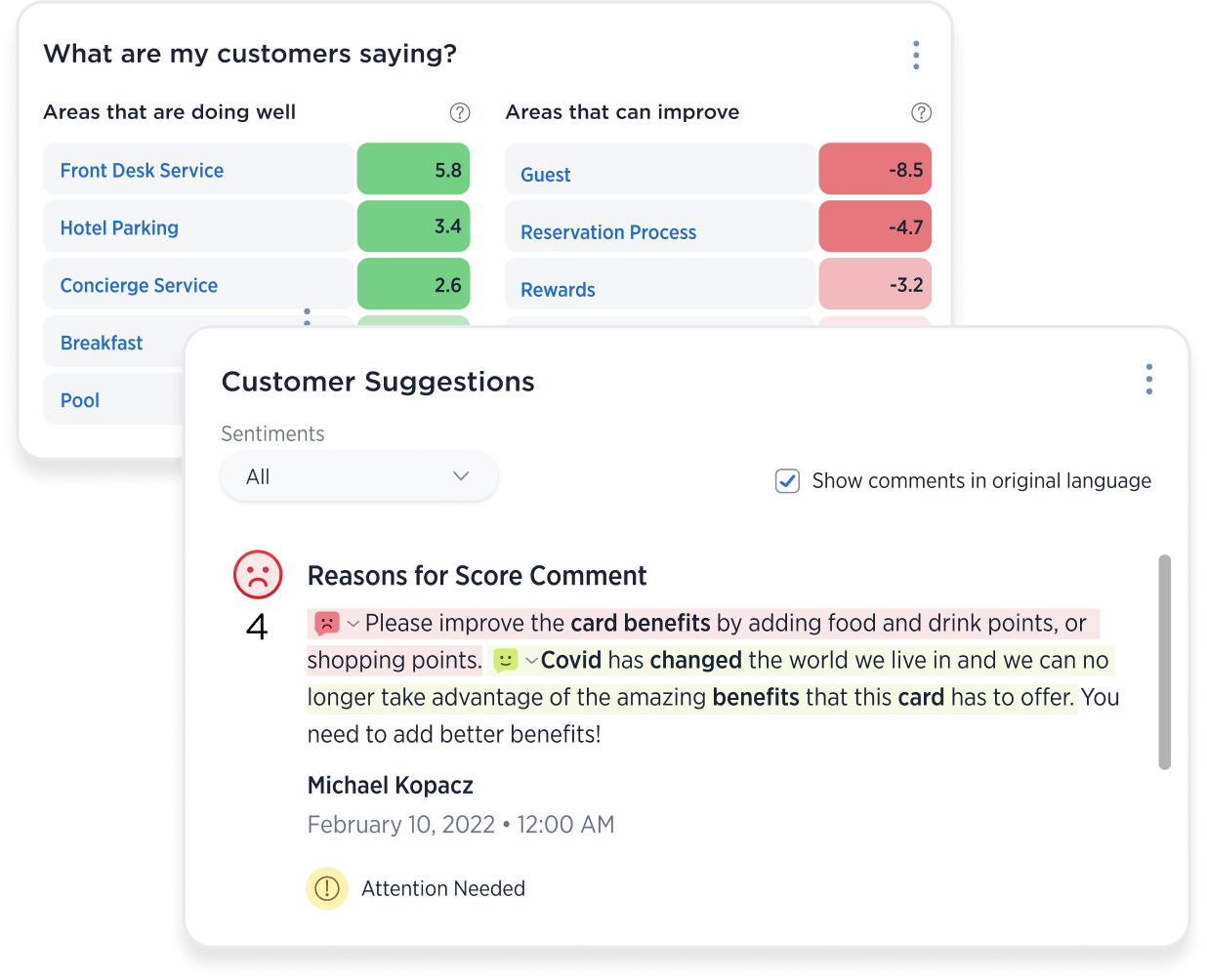 Speech Analytics
Contact centers are a critical front line channel with every conversation between agents and customers containing a gold mine of insights. Speech analytics surfaces actionable insights at scale, empowering QA teams to focus on the moments that matter most.
Industry-leading accuracy and globalization with 30+ languages supported means the most accurate insights are shared across your organization. 
Learn More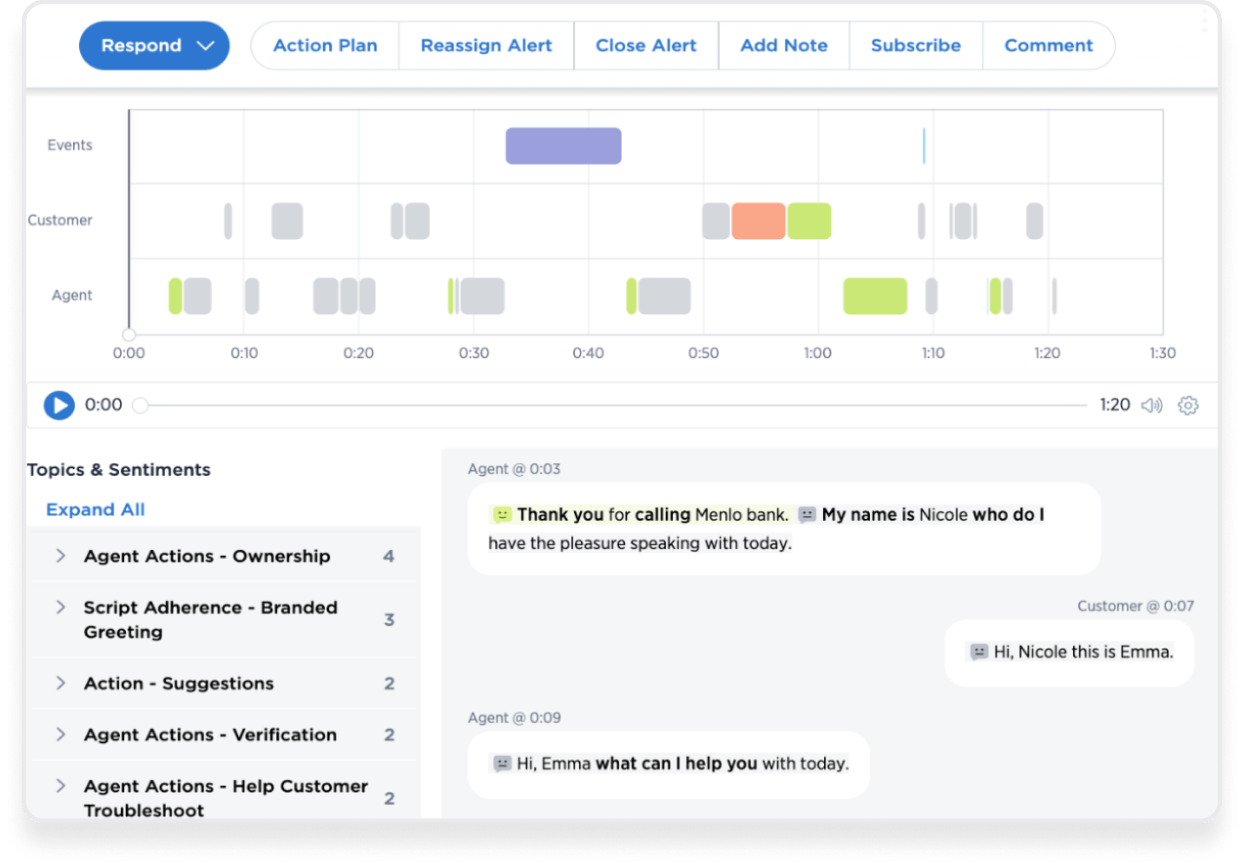 Journey Analytics
Top-down journey visualizations unify data across customer journeys and life cycles, even as they cross organizational silos.  Bottom-up journey analytics showcase omnichannel journeys across web, contact center, and physical locations. 
Get a 360 view of individual customer journey visualizations and analytics for data-driven decisions.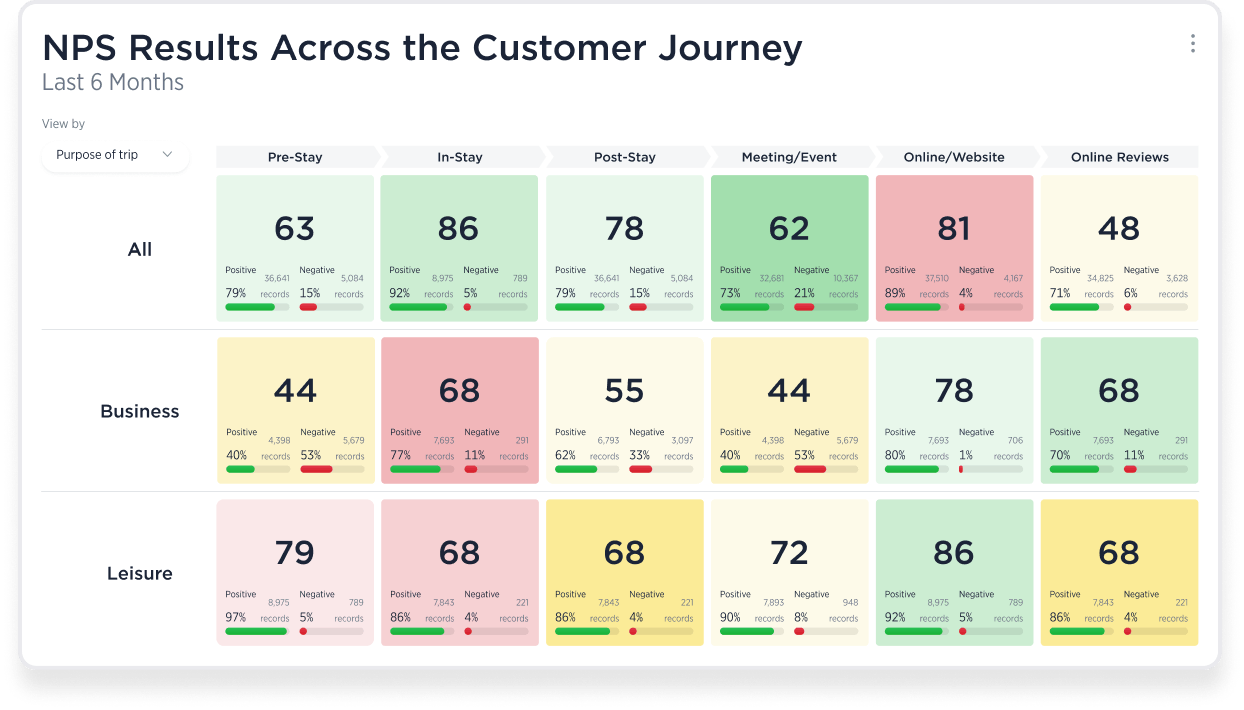 Predictive & Prescriptive Analytics
Medallia acts as your early warning system helping to identifying trends such as churn, legal issues before they become wide-scale problems. Our platform also prescribes specific actions based on all customer verbatim data and operational signals so your teams know where to focus and what action to prioritize.
Learn More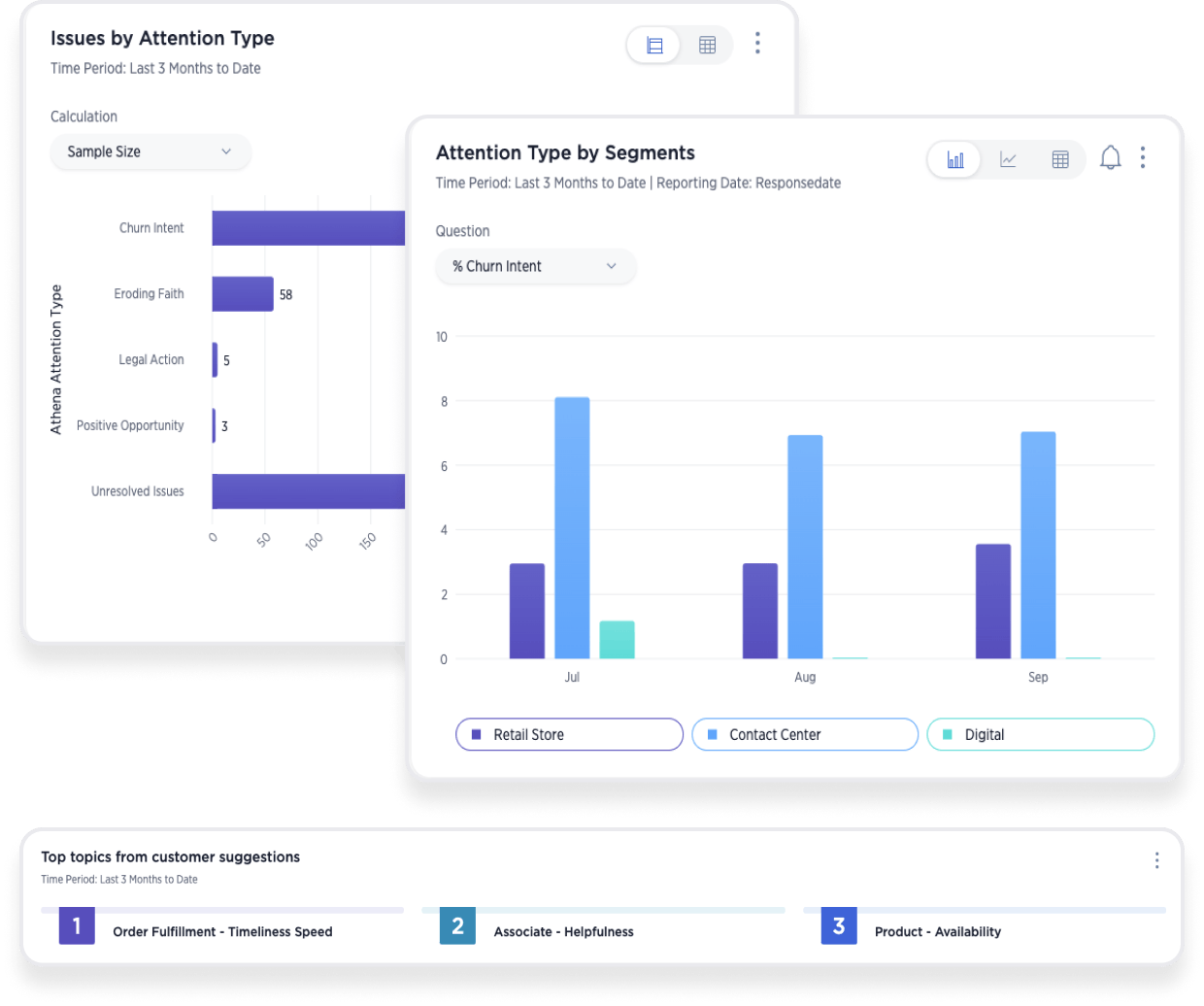 Benchmarking
Understand market context and competitive benchmarks to track U.S. consumer behavior across all major retailers, restaurants, and B2C brands through data such as spending trends, customer loyalty, frequency, migration, and more. Track foot traffic visits, customer journeys, market share, and more for location based information and send customers (yours or your competitors') based on their visits to brick & mortar stores and websites.