"Using [Medallia's] data insights and feedback, we've been able to galvanize the company around a strategy that meets our customers' demands."
Whitepaper
Text Analytics Is The CMO's Secret Weapon
6 ways to boost marketing effectiveness with text analytics.
Download Now
Transform text feedback into smarter actions
Customers broadcast valuable feedback about your business through surveys, social media, review sites and countless other channels. The problem is, much of this feedback is in written form. It's unstructured, disorganized and hard to analyze at scale. Medallia Text Analytics uses machine and human learning to automatically analyze text feedback, so you can understand what matters most to your customers and what you can do about it.
See Text Analytics in Action
Understand how customers feel … at scale
Medallia transforms text from billions of surveys, social media reactions, reviews, emails, agent notes and more into actionable insights widely accessible across an organization.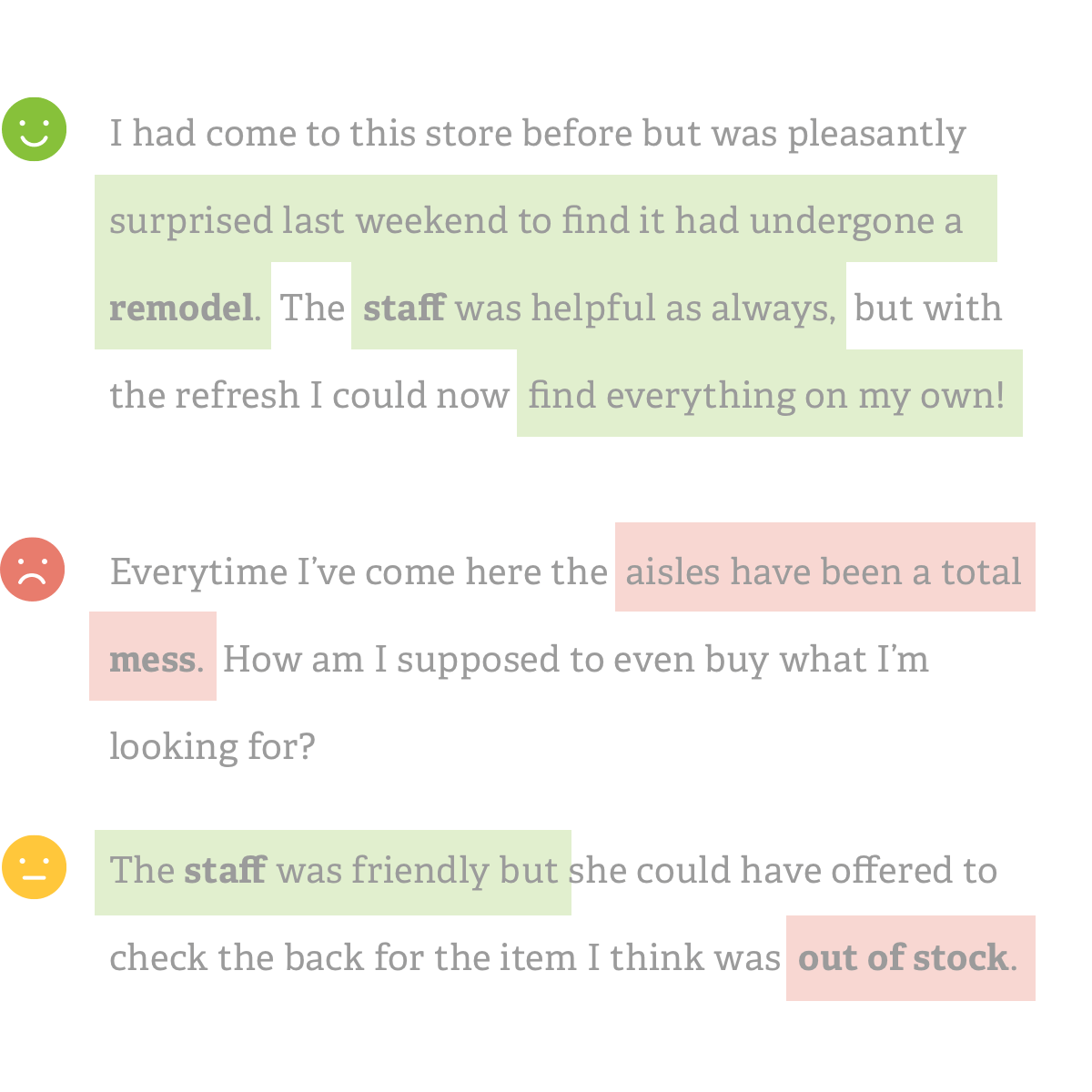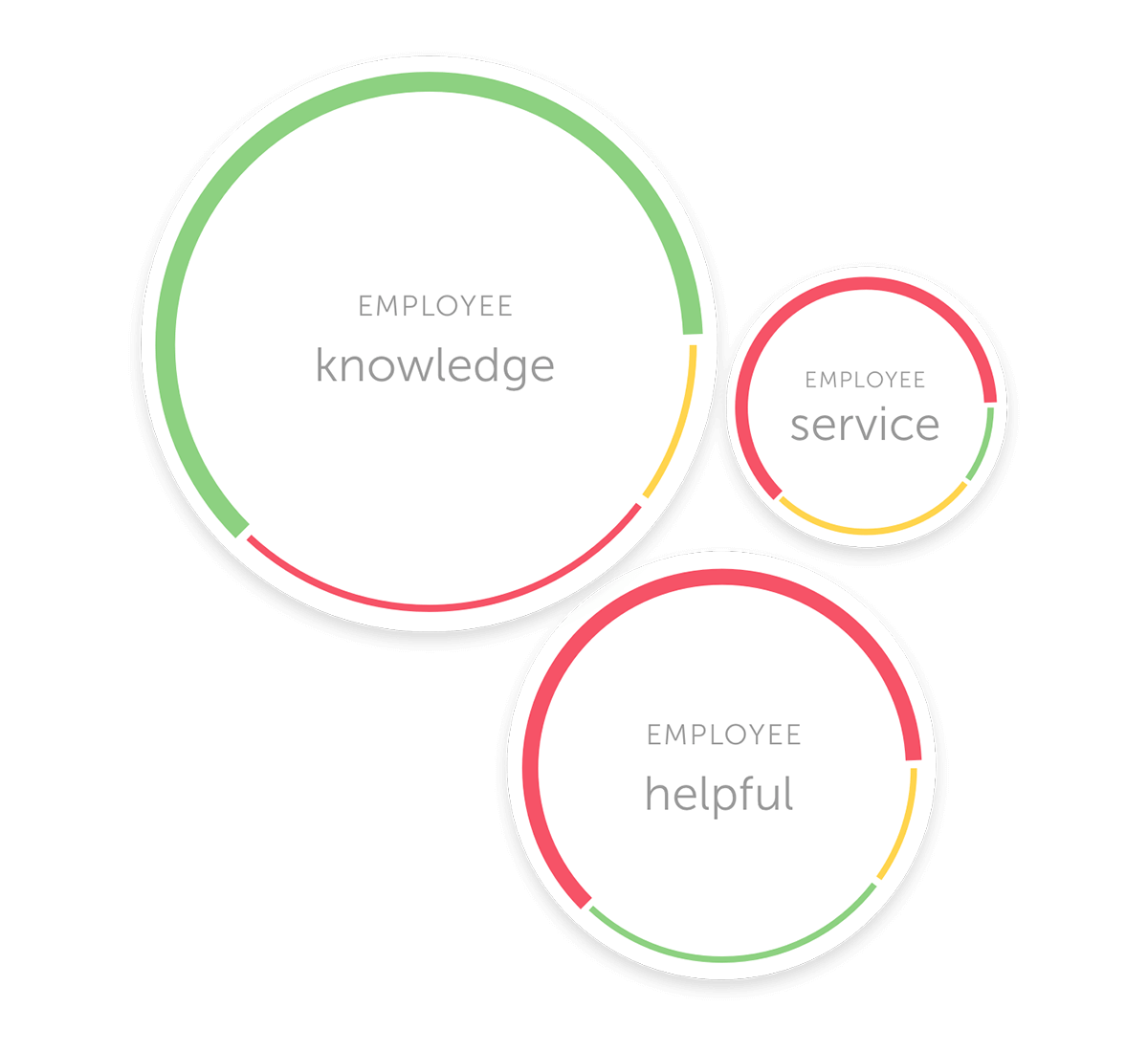 Uncover trends before they're trending
Our Theme Discovery Engine uses machine learning algorithms to automatically detect new issues and trends as they arise, eliminating blind spots and highlighting unexpected problems.
Medallia Text Analytics automatically constructs thousands of clusters of related themes, so you can dive deep into what's truly driving customer loyalty.
Get your priorities in order
Quantify the impact of recurring topics on customer loyalty metrics with Medallia's Impact Score. Sort performance by line of business, location, customer segment and more to enable deep analysis. Make smarter decisions and quickly prioritize corrections that will have the largest impact.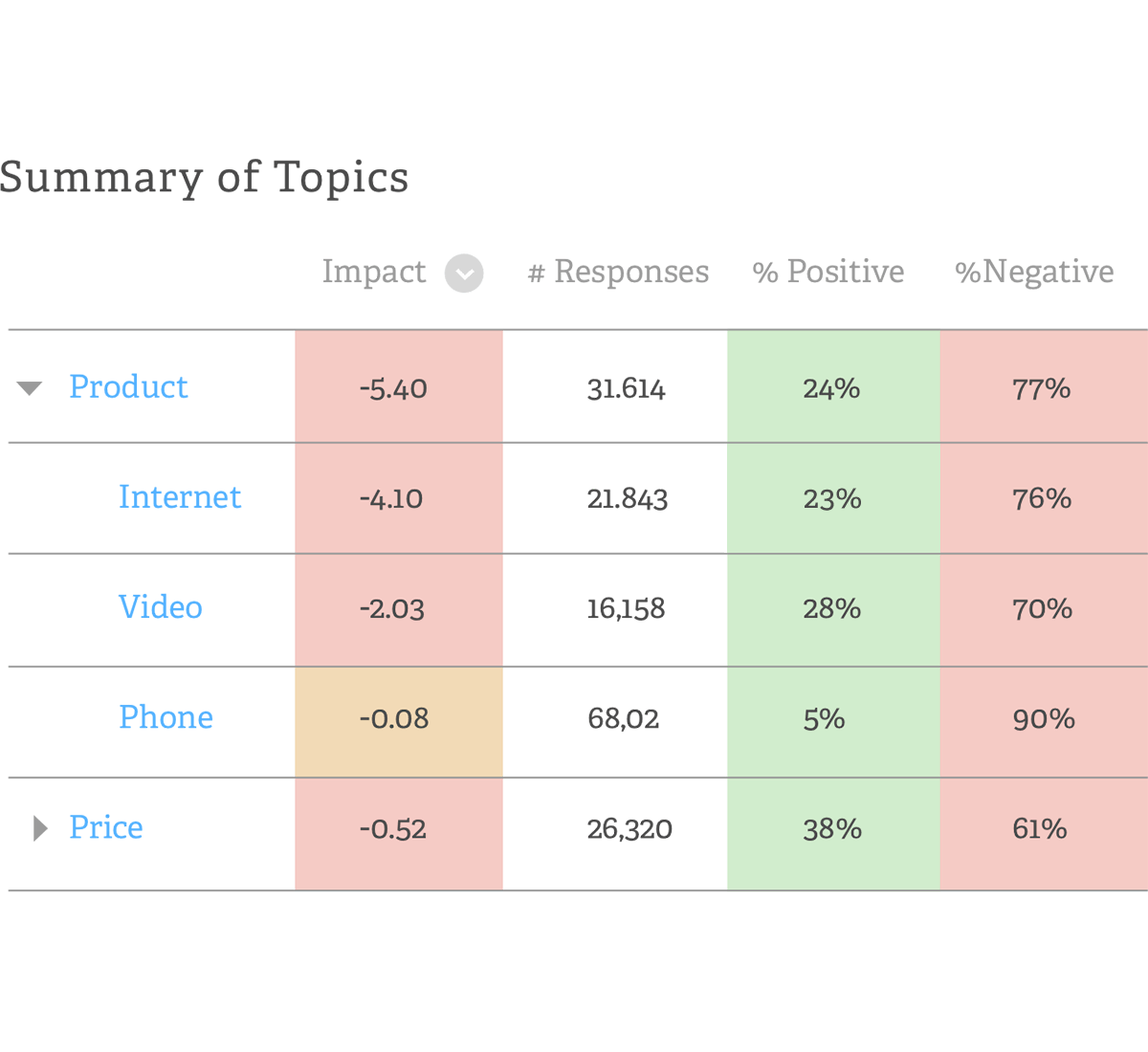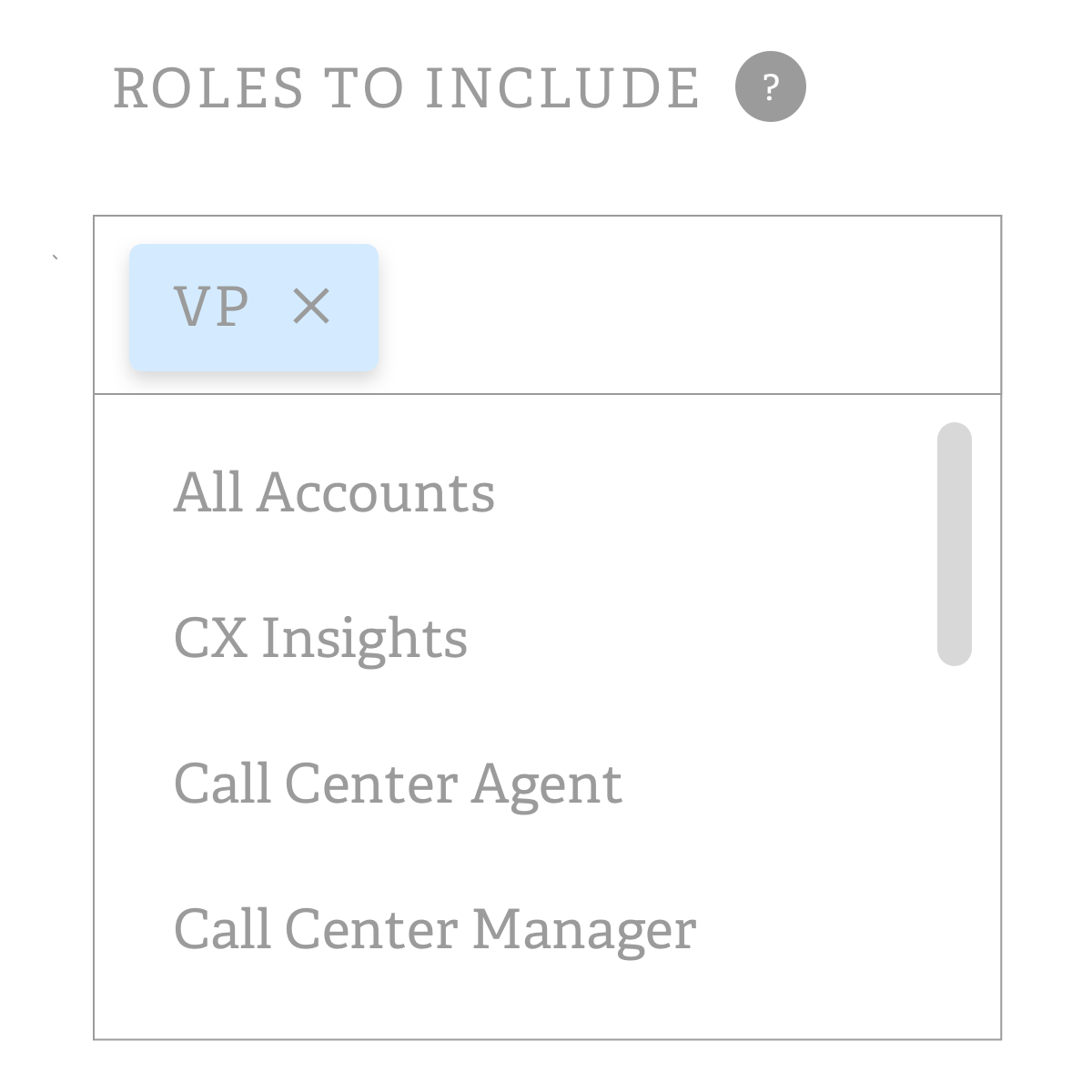 Analytics for everyone
Personalized reports, intuitive workflows, and topic-based alerts empower every employee, from the C-suite to the frontline, to take action on the root cause of customer issues. Get the right insights to the right person, no matter the market, location, or language.
Related Resources
Brochure
Medallia Text Analytics
Identify new trends, understand customer needs, and prioritize action with Medallia Text Analytics.
Whitepaper
The Big Story Behind Your Big Data
Six practices for making an impact with Text Analytics.