Medallia Integrations
Seamlessly Connect Customer Insights Across Your Business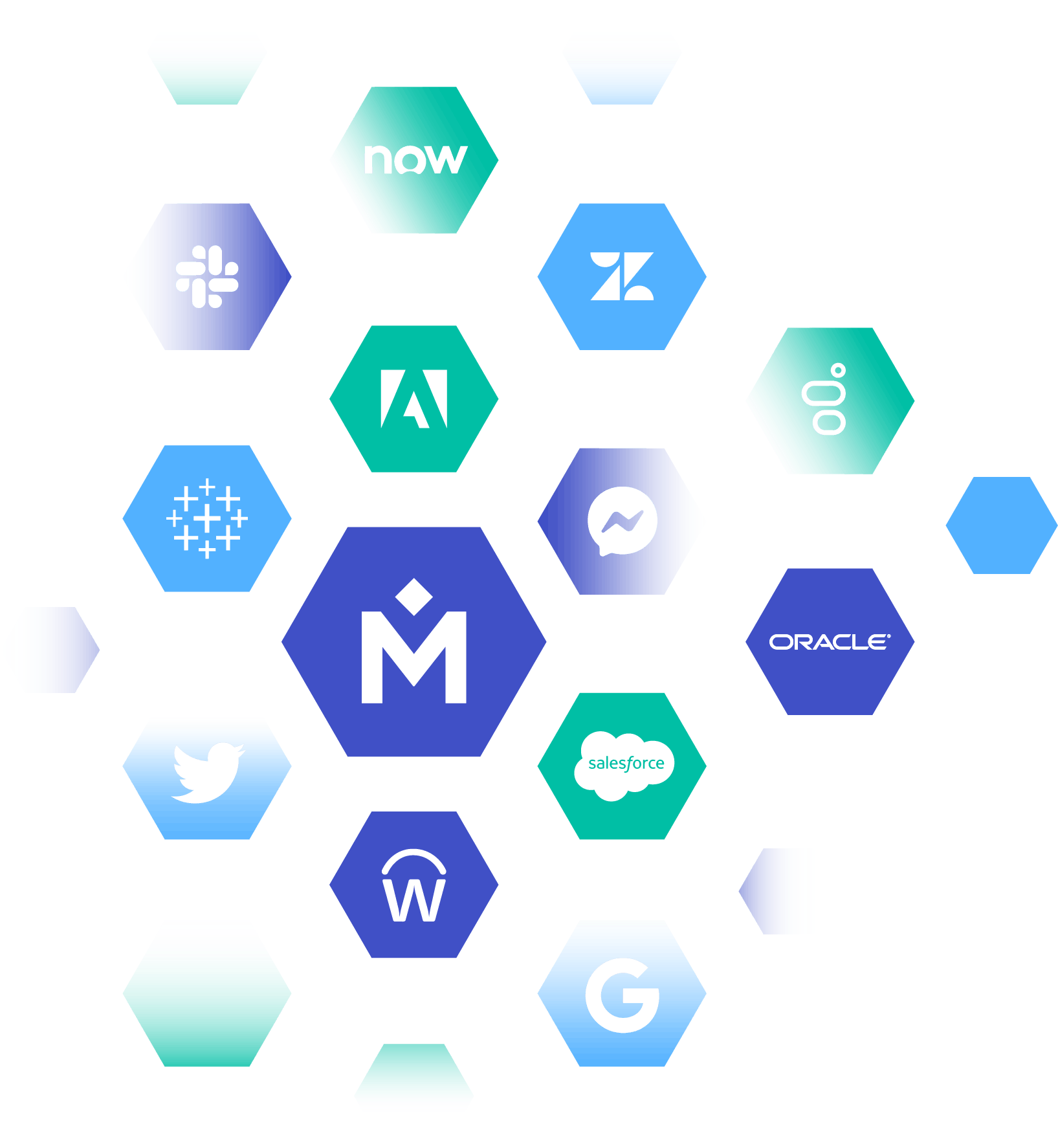 Share Data Across Systems and Teams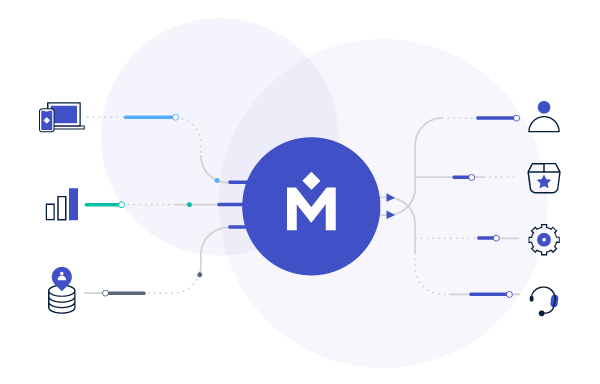 You bring the signals, we'll make sense of it!  Easily feed customer experience data from your suite of applications into Medallia and derive action and intelligence. Collaborate on real-time CX data by notifying relevant teams and share data across systems so employees can drive personalized actions in the moment.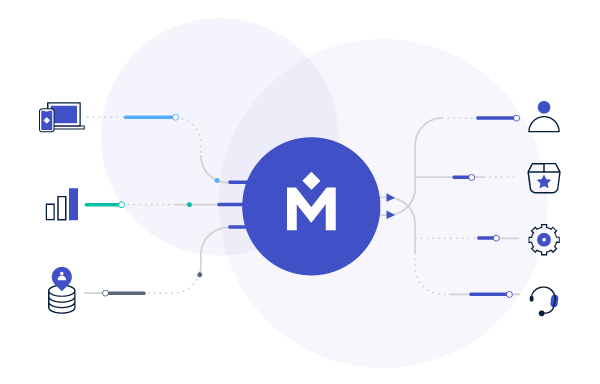 Breadth of Integrations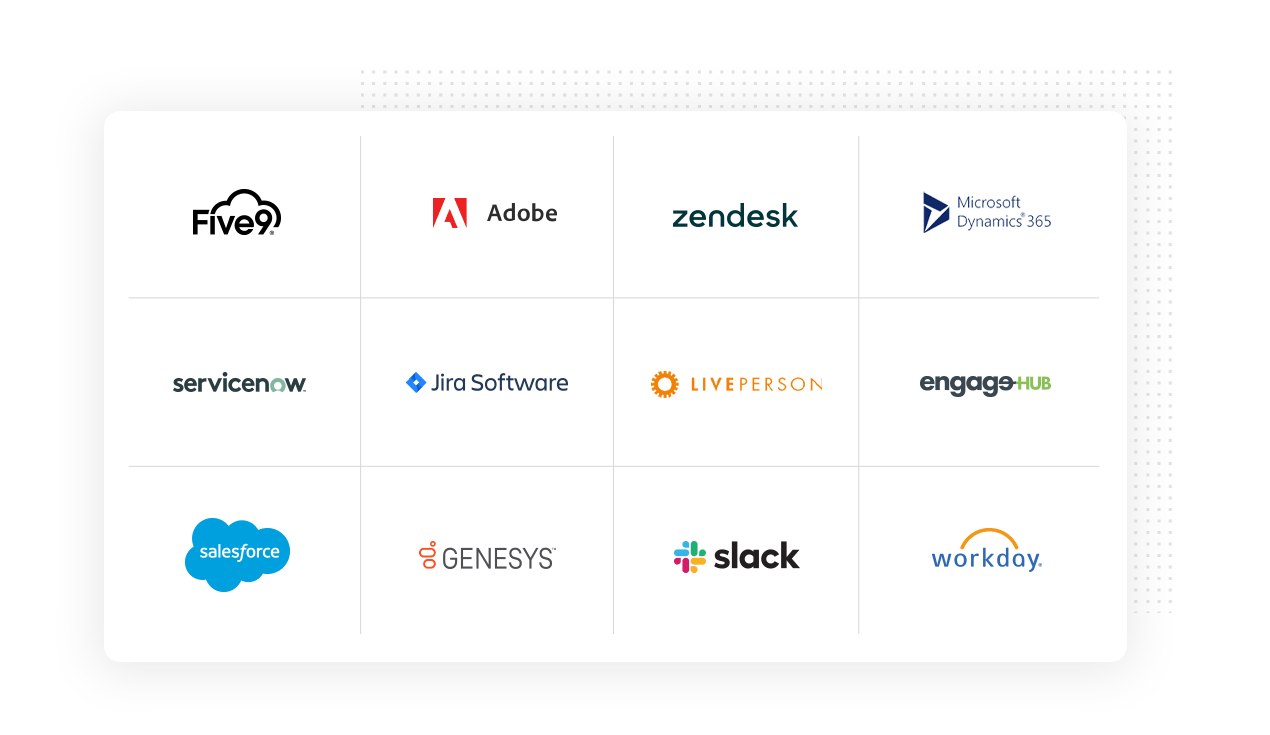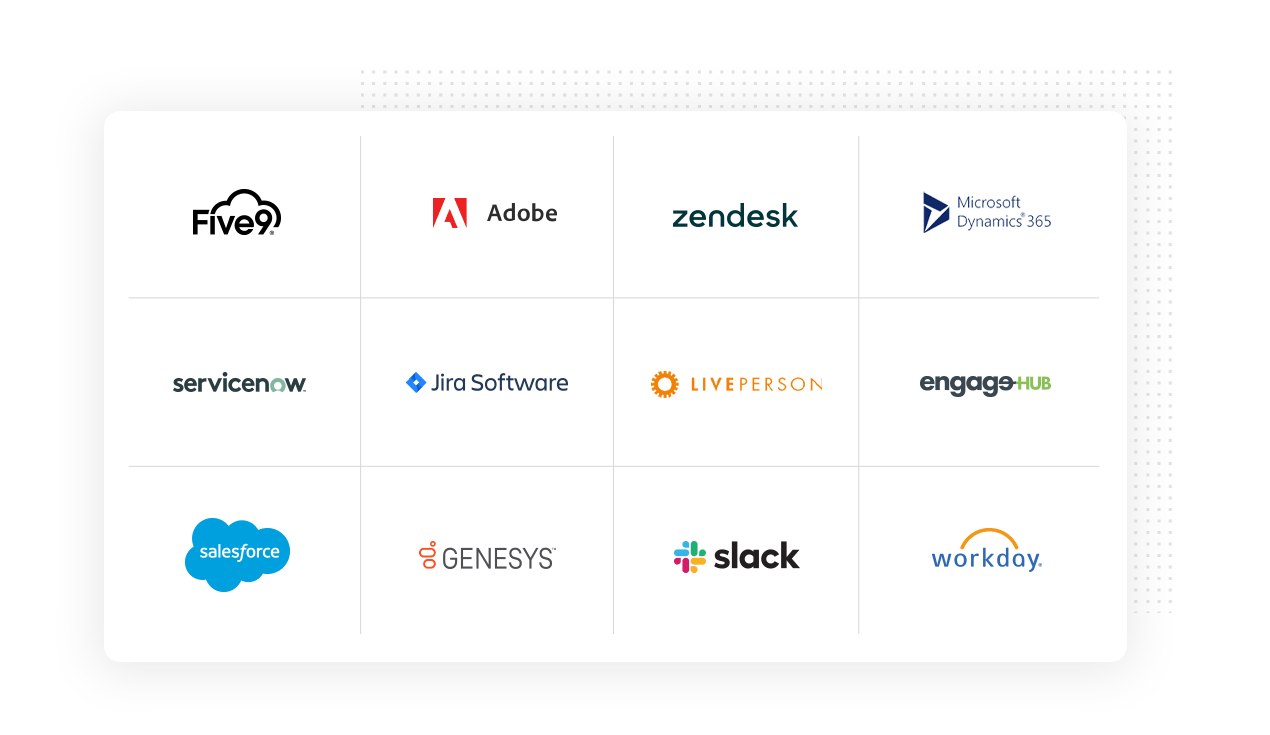 Medallia offers hundreds of out-of-the-box integrations and our list of connectors is constantly growing. Medallia partners with the tools critical to your success - like Workday, Salesforce, ServiceNow, Adobe and more.
Learn More
Flexible for Enterprise Complexity
Medallia's APIs and ETL allow our customers to integrate with almost any data - including from legacy systems.  Want to layer customer NPS, network quality, and GPS data on Google Maps? No problem. You bring the creativity, we'll bring the canvas. With our vast partner ecosystem, documentation and our decades of experience supporting customer integrations, we make it easy for you to create your own connectors!
"With Oracle CX Service, and our work with partners like Medallia, we are helping brands make every customer interaction matter by providing our customers with the data they need to read and react to signals in real-time, and ultimately create lasting relationships with their customers."
Executive Vice President and General Manager, Oracle Cloud CX and Data Cloud
Build and Grow with Medallia