Executive Team
Regional Leaders
Executive Team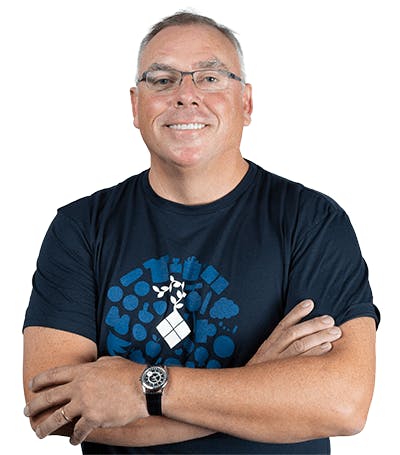 PRESIDENT & CEO
Leslie Stretch
CEO of Medallia. Before joining Medallia, Leslie served as President and CEO of CallidusCloud for over 10 years, until the company's acquisition by SAP. Previously, Leslie spent nearly a decade at Sun Microsystems where he held the position of Senior Vice President of Global Channel Sales and was the Managing Director of Sun Microsystems U.K. Ltd. Before joining Sun, Leslie held various sales positions at Oracle Corporation.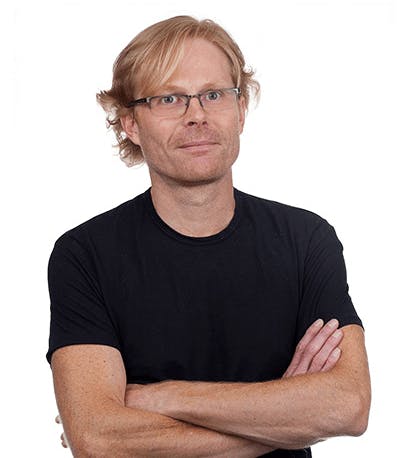 FOUNDER
Borge Hald
Co-founder of Medallia. Before starting Medallia, Borge led strategy and operational improvement projects for the Boston Consulting Group. Prior to this, he worked at Morgan Stanley as an associate, at P&G as a financial analyst, and served as a lieutenant in the Norwegian Air Force.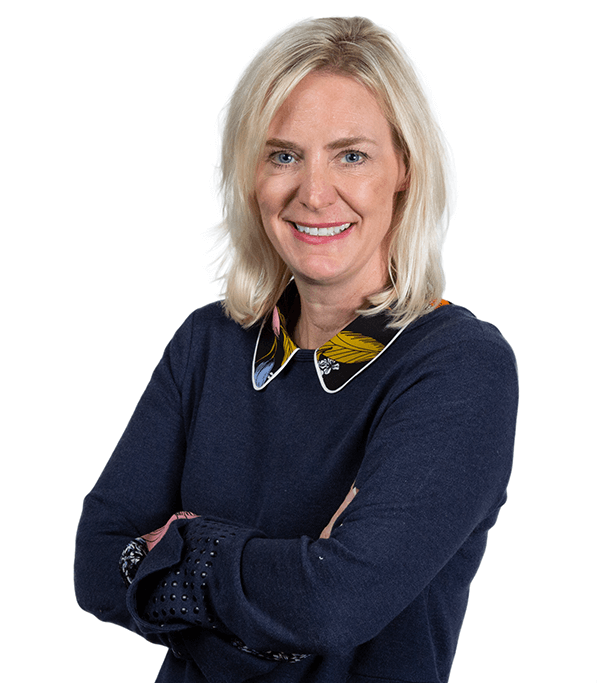 EVP & CHIEF FINANCIAL OFFICER
Roxanne Oulman
Roxanne leads finance, IT, corporate development, and real estate functions. Before Medallia, Roxanne served as CFO at CallidusCloud, a publicly traded SaaS company. Previously, Roxanne was at Thoratec for nearly a decade where she held various financial positions including interim CFO. Prior to Thoratec, Roxanne served as General Manager for Zomax, Inc. a logistics and supply chain provider for software companies. Roxanne serves on the board of CalAmp, a technology solutions company focused on transforming the global connected economy.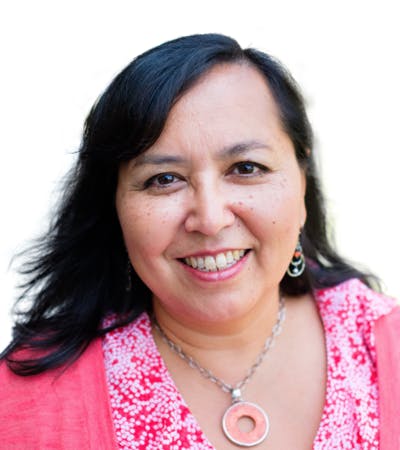 EVP & CHIEF REVENUE OFFICER
Elizabeth Carducci
Elizabeth is recognized as a visionary leader in the customer and employee experience industry. As a member of the founding team, Elizabeth helped build Medallia into the industry leading Company it is today. She brings over 20 years of deep domain expertise to her work with the world's largest and most well-respected companies. Before Medallia, Elizabeth led the global contact center organization for Starwood Hotels, with prior roles at ITT Sheraton, and Deloitte. Elizabeth holds an MBA from Stanford University and a Bachelor of Science in Electrical Engineering from the Massachusetts Institute of Technology.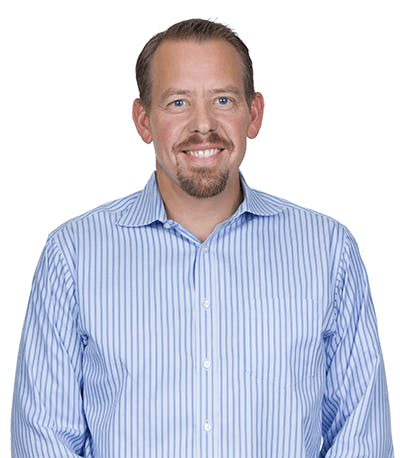 EVP & CHIEF TECHNOLOGY OFFICER
Mikael Ottosson
Mikael, an engineer and architect by training but a passionate people leader at heart, oversees engineering and operations at Medallia. Prior to Medallia, Mikael was SVP of product development at Oracle. Prior to Oracle, Mikael was a systems specialist at Scandinavian Airlines where he oversaw some of the largest and most mission critical systems related to airline operations.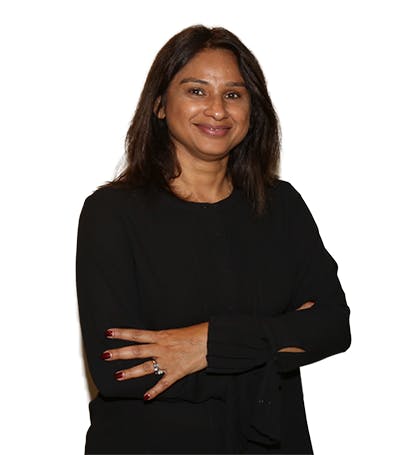 EVP & CHIEF PRODUCT OFFICER
Sarika Khanna
Sarika leads Medallia's product and design organizations and is obsessed with ease of use and driving value for clients. Prior to Medallia, she was SVP and GM of a high growth cloud Litmos.com business at SAP. Before Litmos, Sarika led the CallidusCloud product team and was instrumental in taking the core product offering from a single product offering to a market leading product suite. Previously Sarika worked in various engineering and product positions at Oracle.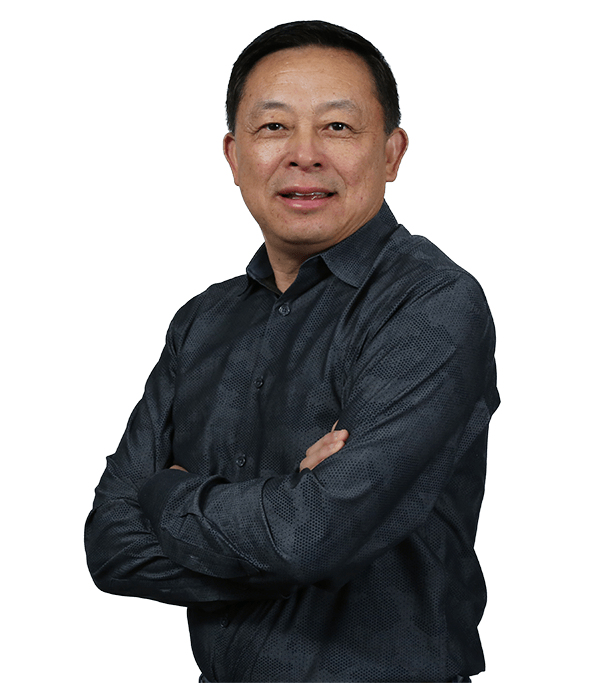 EVP & CHIEF CUSTOMER OFFICER
Jimmy Duan
Jimmy leads Professional Services and Enablement. Before Medallia, he was most recently a member of the CallidusCloud executive team and held roles as CTO, EVP Services, EVP International Sales and Customer Success. Jimmy has also held executive leadership roles in Client Services, Analytics and Data Warehousing at Xactly, and Quovera.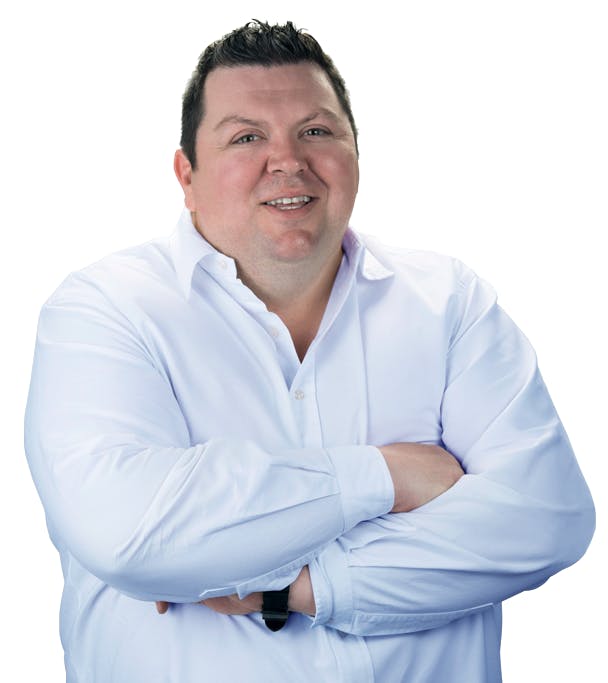 EVP MID MARKET & CORPORATE DEVELOPMENT
Rory Cameron
Rory leads Corporate Development and Mid-Market. Before Medallia, he was most recently a member of the CallidusCloud executive team and held role of EVP Corporate Development and GM Litmos. He ran one of the fastest growing divisions before Callidus' acquisition by SAP. Previously Rory worked for Datapac Ireland and MTL Europe.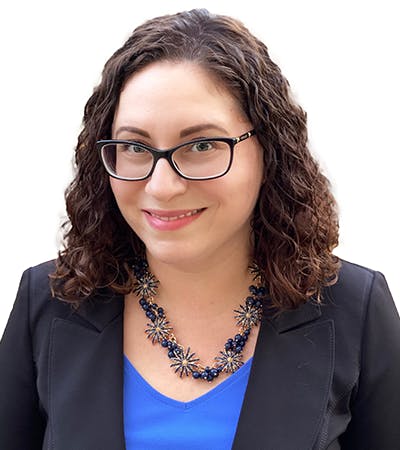 EVP & CHIEF PEOPLE OFFICER
Mary Ainsworth
Mary leads Medallia's people and culture team. Before Medallia, Mary served as EVP, Chief People Officer for CallidusCloud. She has a proven track record of attracting and retaining top talent, developing high-performance teams and delivering the experiences and results that matter most to employees and the business. Prior to CallidusCloud, Mary worked at Robert Half International where she managed strategic recruiting efforts for both public and private companies. Mary is a member of the Forbes HR Council.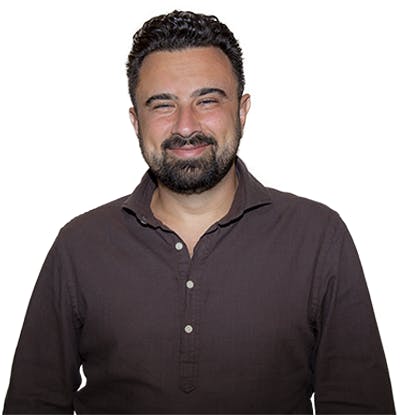 EVP & GLOBAL PUBLIC SECTOR
Nick Thomas
Nick leads Medallia's Global Public Sector business, with a mission to accelerate the Public Sectors' ongoing efforts to transition to a digital-first approach centered around customers & employees. Prior to this role, Nick led the development of Medallia's sales organizations in the Southern US, Latin America, and Strategic Accounts. Before joining Medallia in 2012, Nick served in sales and leadership roles at BMC Software, and SAP. Nick holds a BS in Marketing & Sociology from Drexel University.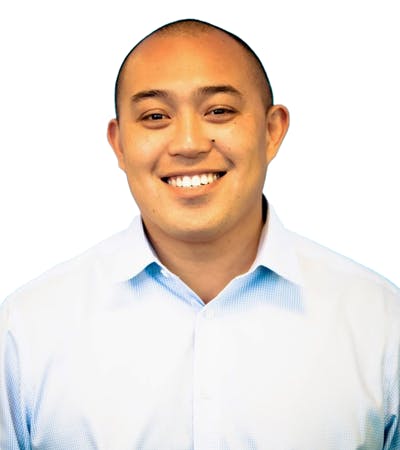 SVP & CHIEF DIGITAL AND DEMAND GENERATION OFFICER
Henson Gawliu
Henson is an award-winning marketing leader with a proven track record exponentially growing SaaS B2B companies pipeline and revenue. Before Medallia, Henson was the VP of Marketing & Global Head of Demand Generation at Blackline. Previously, Henson held the position of Global Head of Digital, Demand & Marketing Ops SAP Customer Experience at SAP.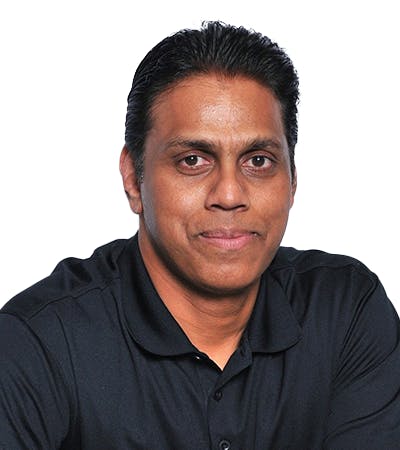 EVP & CHIEF INFORMATION OFFICER
Ashwin Ballal
Ashwin is Medallia's first ever CIO, responsible for global corporate IT, workplace services and procurement. Previously, Ashwin was at KLA, a semiconductor capital equipment company and held various leadership roles including CIO & Data Officer, General Manager, President and Managing Director for KLA India. Also, he has held various senior management positions at Electroglas Inc., Keithley Instruments, and Noran Instruments.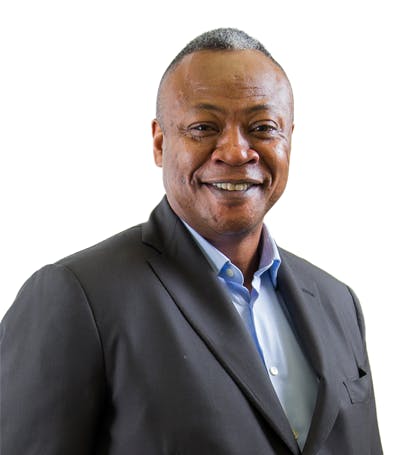 Executive Vice President of Environmental, Social and Governance (ESG)
René Carayol
René Carayol joined Medallia in May 2021 to play a vital role in establishing an integrated ESG strategy across Medallia's business. René has advised CEOs in the Fortune 500, Financial Times Stock Exchange 100, and all around the world. He specializes in leadership, culture, and transformation, drawing from his own unique experiences on the boards of the biggest international organizations; from Pepsi to IPC Media and the Inland Revenue. René's corporate success has seen him travel the world and inspire businesses to make far-reaching changes across the globe.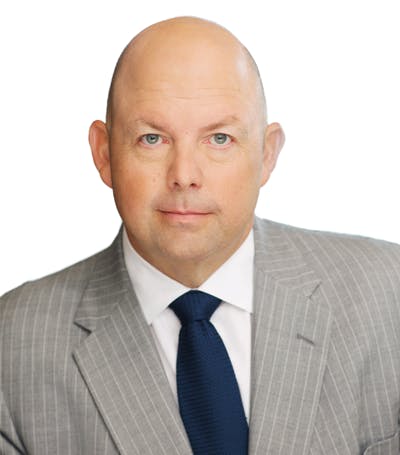 EVP Channels, Alliances & Global Partnerships
Steve Vierra
Steve leads the Global Channels & Alliances business for Medallia.  Prior to joining Medallia in 2015, Steve spent 19 years with BMC Software.  Steve held various roles at BMC which included running global sales for BMC's largest product line, Channel Chief, Mergers & Acquisitions and Northern European sales leader.
EVP, Strategy and Product Marketing
Elena Hutchison
In her role as EVP of Strategy and Product Marketing, Elena's mission is to help bring Medallia's industry leading products and solutions as well as our ambitious vision to life for our customers and industry stakeholders.  Elena joined Medallia in 2012 and has since led multiple functions including Solutions Consulting, Analyst Relations, and Product Marketing. Prior to joining Medallia, Elena held various roles in market research, communications, customer experience and customer success.  Elena holds a BA in Government and Psychology from Claremont McKenna College.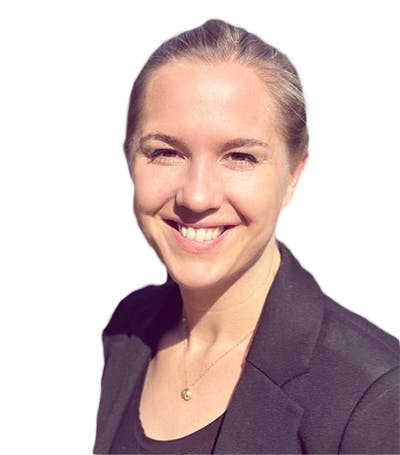 EVP, Chief Legal Officer
Hanna Steinbach
Hanna leads the Legal team for Medallia. Prior to joining Medallia in 2015, Hanna spent several years at law firms in three different countries focusing on a broad range of legal areas. She also worked at WIPO (World Intellectual Property Organization), a specialized agency of the United Nations, as a direct appointee by the German government. Hanna holds law degrees from the University of Vienna, Stockholm University and UC Berkeley School of Law.
Regional Leaders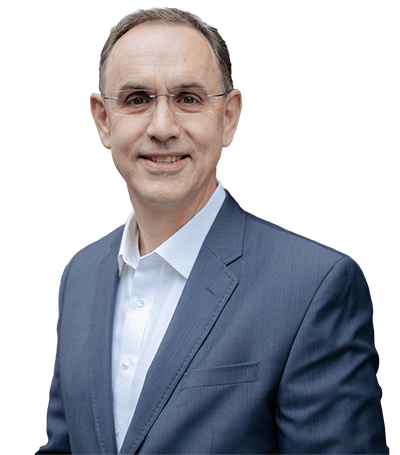 SVP, HEAD OF INTERNATIONAL INDUSTRY SALES
Greg Philiotis
Greg is an industry veteran known for developing top sales teams and driving transformational business growth. During his tenure at Medallia Greg served as the senior vice president, head of sales for EMEA, growing the region and achieving exceptional growth. Greg now serves as Medallia's, senior vice president and head of international sales. Before Medallia, Greg was part of the CallidusCloud senior leadership team where, under his leadership, he grew the Financial Services practice over 1500% in four years. Previously, Greg was a sales leader at SAP and i2. Greg holds his MBA from Northern Illinois University and a Bachelor of Science in Economics from the University of Illinois Urbana-Champaign.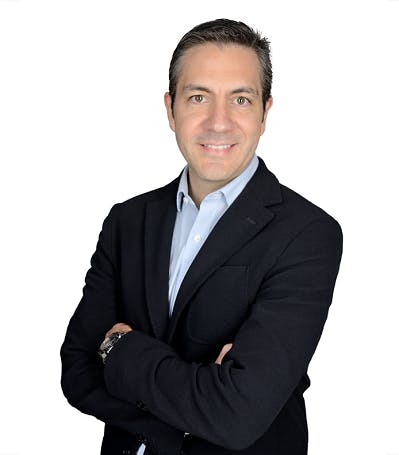 VP, HEAD OF MEDALLIA - LATAM
Enrique Bravo
Enrique joined Medallia in 2016 with the goal of implementing the best Customer Experience practices in Latin America. With 20 years of experience in the software industry, Enrique is responsible for increasing the company's leadership in the region, driving high-performance teams to ensure that Medallia's customers receive the highest levels of service. Enrique previously developed the SaaS business at Microsoft Latam and was one of the pioneers in Amazon Mexico's e-commerce team. Industrial Engineer with a master's degree in International Business.