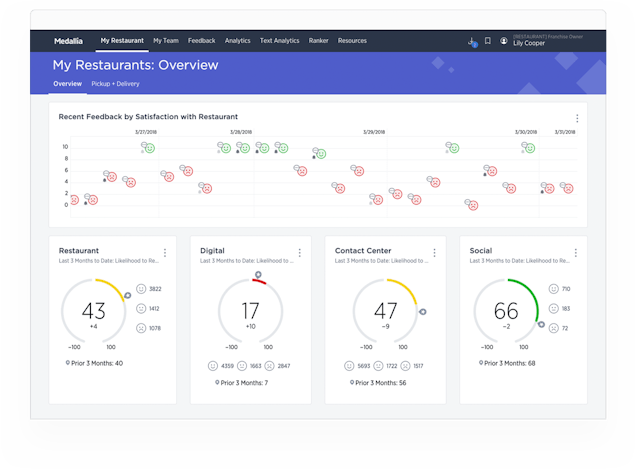 Seamlessly capture feedback on both front-of-the-house and back-of-the-house operations. Use AI-powered Theme Explorer and Text Analytics to identify and address critical guest issues before they escalate.
Empower managers, franchise owners, and field leaders with direct, real-time guest experience insights to prioritize issue resolution, improve their own actions, and coach others to create behaviors that generate repeat visits.
Quickly assess the effectiveness of limited time offers, promotions, or new products, targeted by location, segment, or region, using Medallia Ask Now.