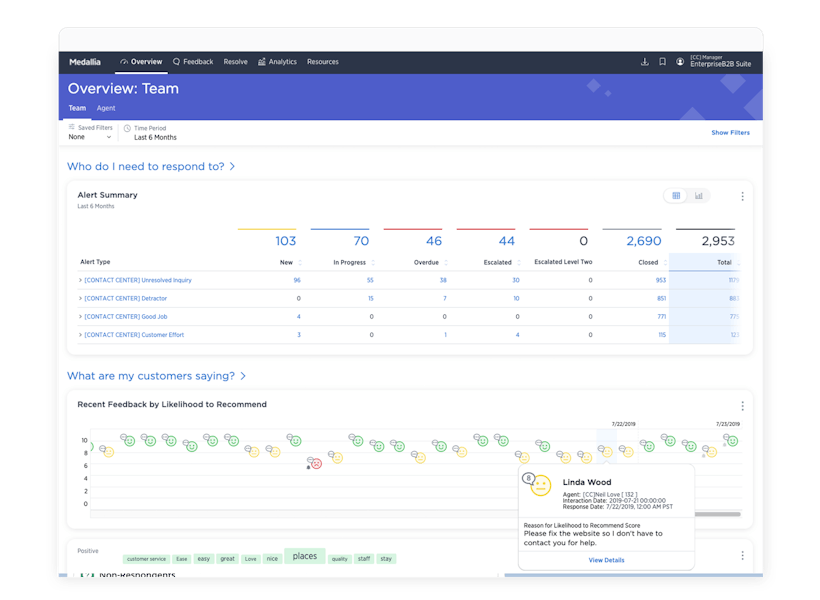 Improve first call resolution and reduce the cost-to-serve by uncovering common call drivers, such as issues with billing, troubleshooting, or service changes, and systematically fixing them.
Correlate rich call metrics with speech analyses from customers and agents to determine top areas for agent improvement, freeing up time to do side-by-sides or develop training materials.
Detect, rapidly respond, and fix root causes of the highest cost, repeat phone calls.