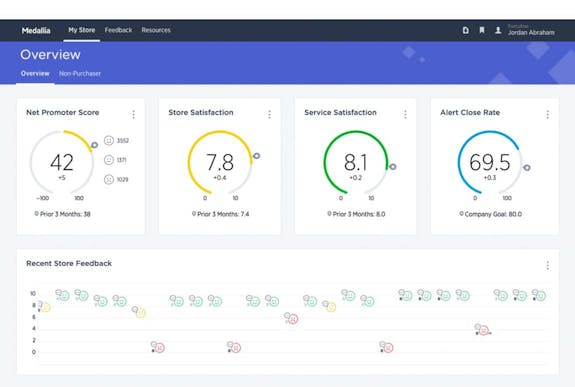 Capture feedback on all the ways customers utilize stores to get inspiration, receive assistance, transact, return items, or pick them up. Use AI-powered Text Analytics to identify critical guest issues before they escalate.
Leverage role-based workflows and real-time alerting on both desktop and mobile to enable staff to prioritize customer recovery and in-the-moment service.
Share experience-based data and insights to empower associates and managers to improve their own actions and coach others to create behaviors that generate repeat visits.
Quickly assess the effectiveness of promotions or new products, targeted by location, segment, or region, using Medallia Ask Now.