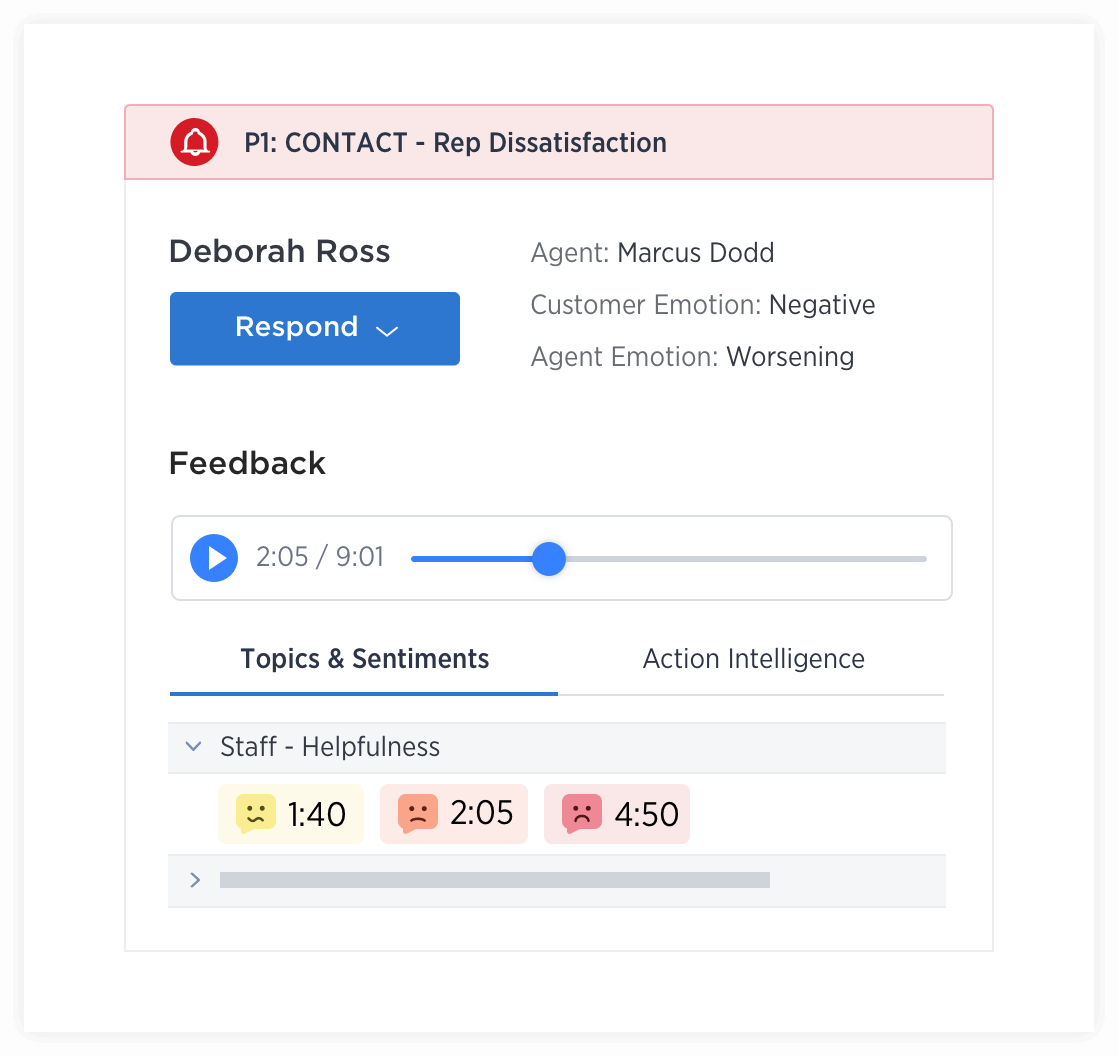 High Accuracy Transcription. Tap into rich speech insights at scale with high quality outputs that drive operational improvement.
Scalable Speech-to-Text Engine. Transcribe and analyze every voice interaction so that all issues and opportunities are captured, unlike sampling-based manual review of calls.
Rich Speech Analytics. Get deep insights from every call: talk time, silence time, overtalk, agent/client emotion.
Intelligent Actions. Guide contact center agents with AI powered insights from every call. Cover call reason, customer effort, churn risk, & suggestions.