Medallia Video
Capture, analyze, and share consumer insight videos in a single platform. Automatically extract insights to tell powerful stories.
Enhance your CX/EX feedback with video insights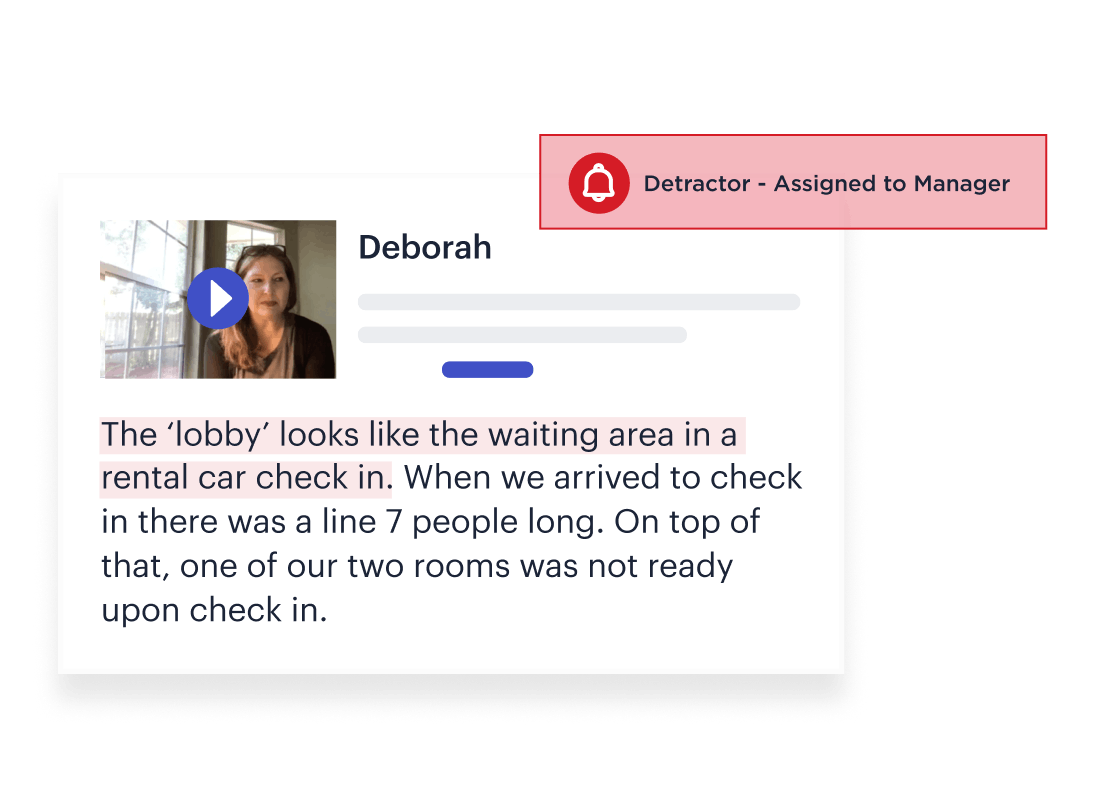 Easily integrate video questions into Medallia surveys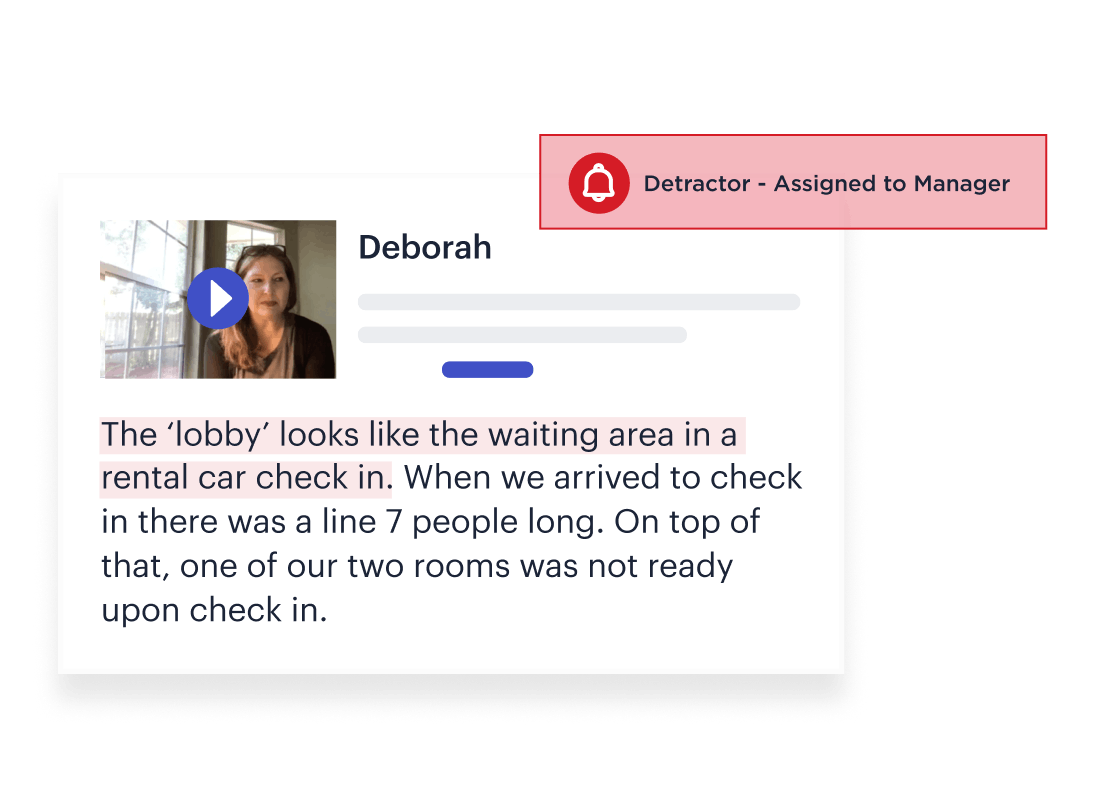 Capture ~6x more information compared to open-end text responses 
Review video and transcriptions alongside other feedback 
Uncover topics, themes, and sentiment from transcripts with text analytics
Add video to your CX/EX program
Remote Market Research Made Easy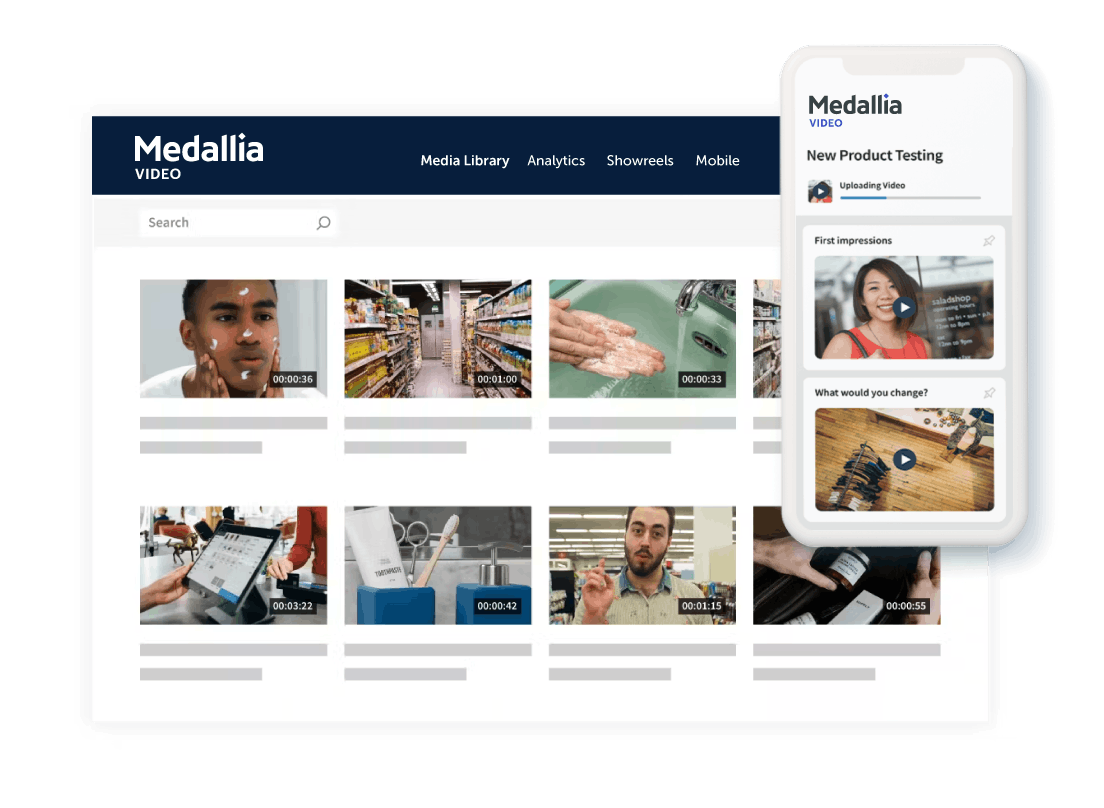 For research and insights teams, Medallia Video Research Edition lets you:
Capture recordings directly or pull in any other video or audio content (incl. Zoom recordings & transcripts) 
Create a centralized video asset library accessible by the entire organization
Transform research findings into key insights to better understand and serve your customers, in real-time
Compile and share video showreels with executives, boards and key stakeholders, driving intelligent action across your organization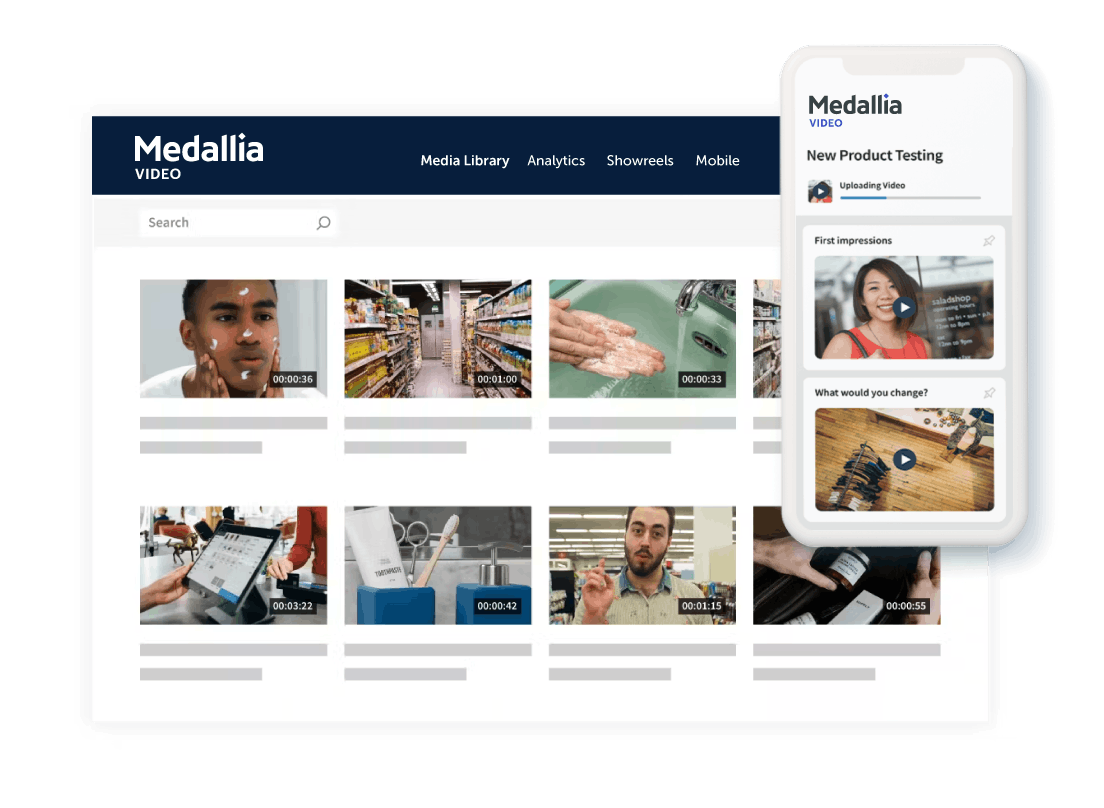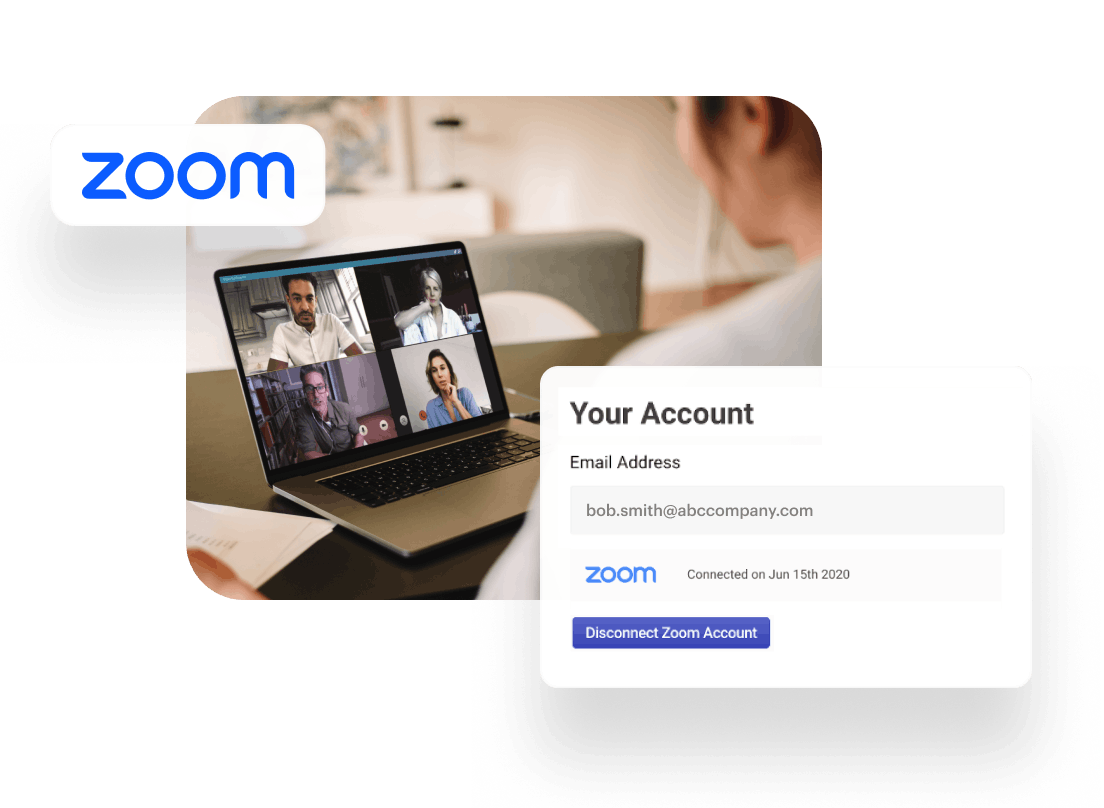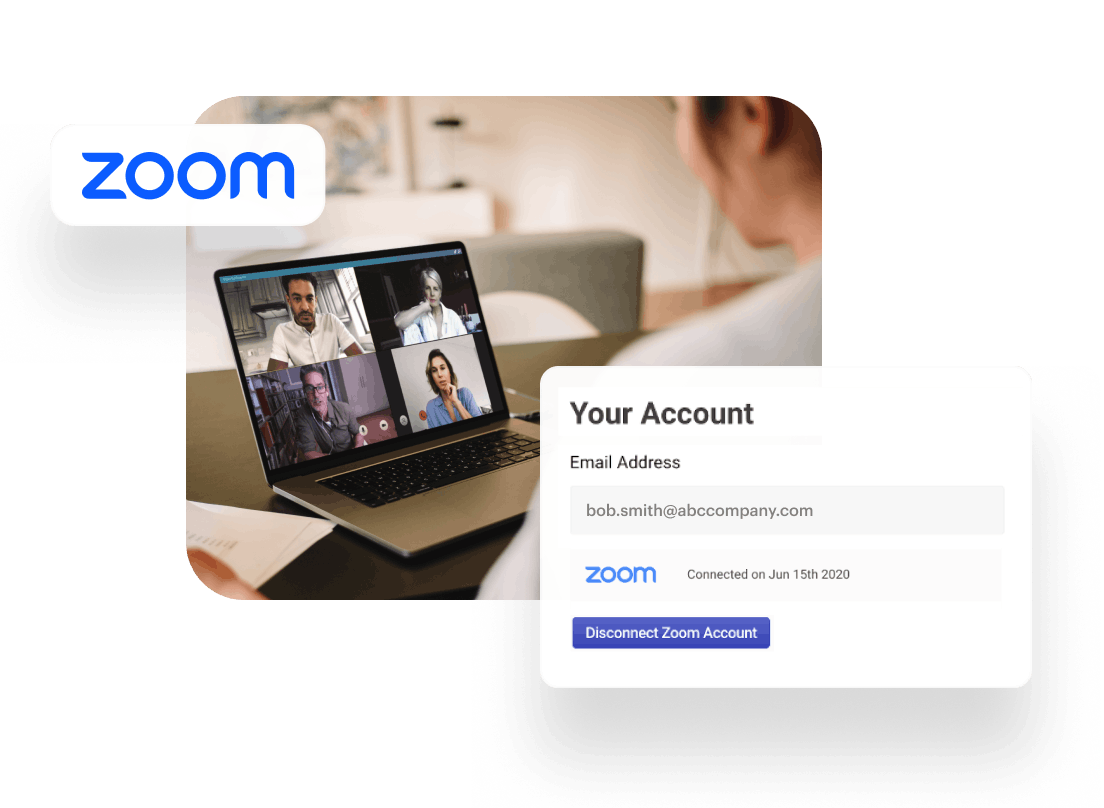 Capture insights virtually with Zoom
Our market-leading video intelligence technology integrates with Zoom so you can capture powerful feedback via market research video sessions. Medallia Video rapidly transcribes the video content from consenting virtual focus groups and in-depth interviews. Your Zoom recordings are then centralized in a single asset management platform. And you can always capture all of your video directly in Medallia Video.
The Medallia Video Zoom connector is available for customers of both Zoom and Medallia Video Research Edition.
Install the app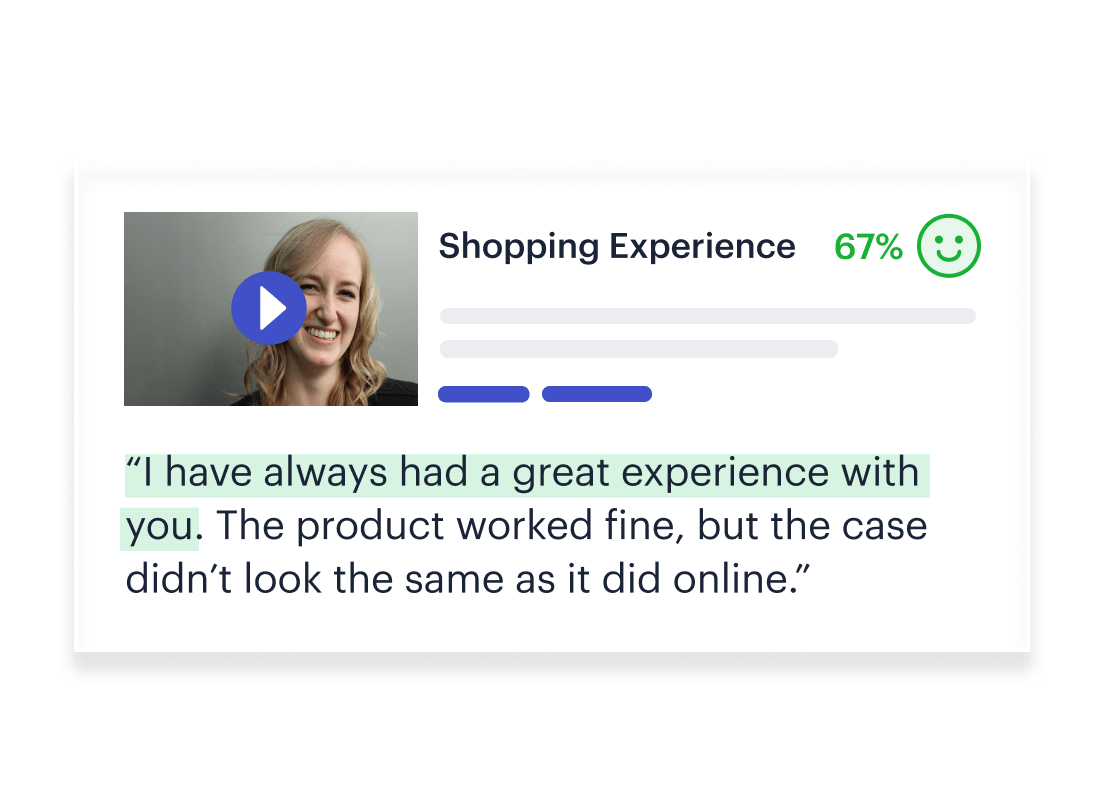 Dive deep into user testing to easily pinpoint moments that matter
Get closer to your customers by generating insights from their interactions with your products or experiences. Leverage Medallia Video Research Edition to collect and analyze user experience data, at scale. Go beyond screen capture and voiceover by analyzing reactions caught on video for sentiment, facial emotion, and object recognition.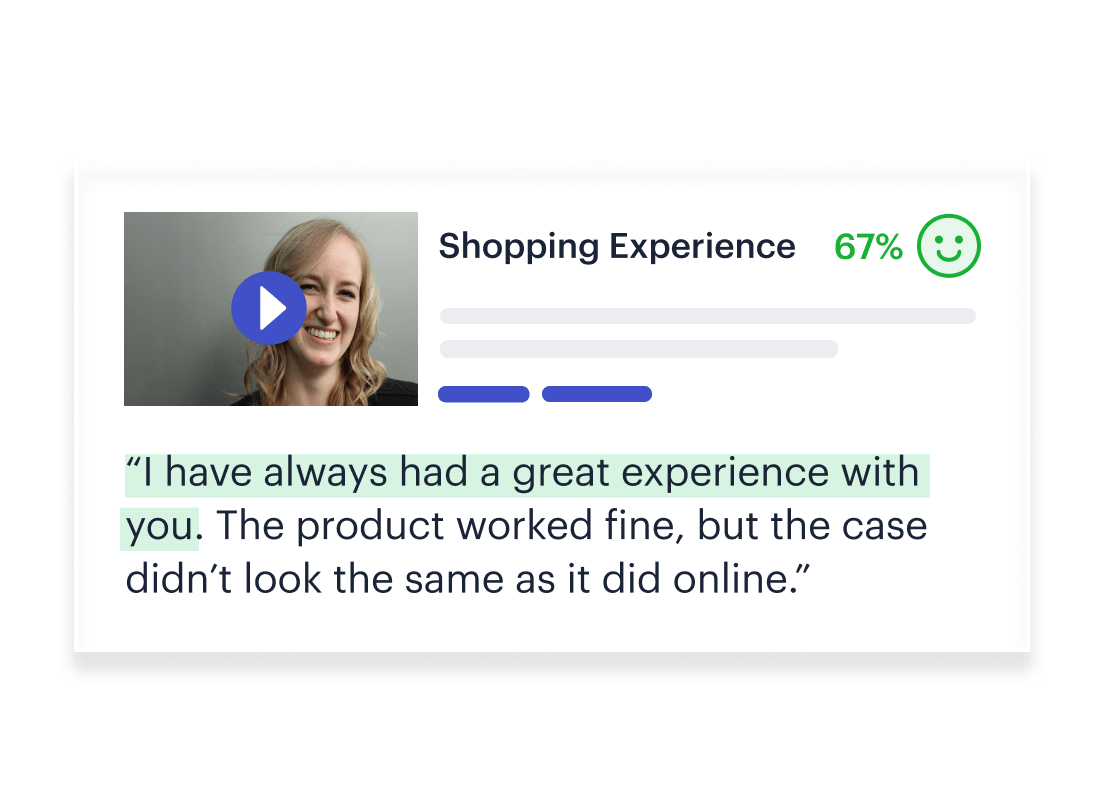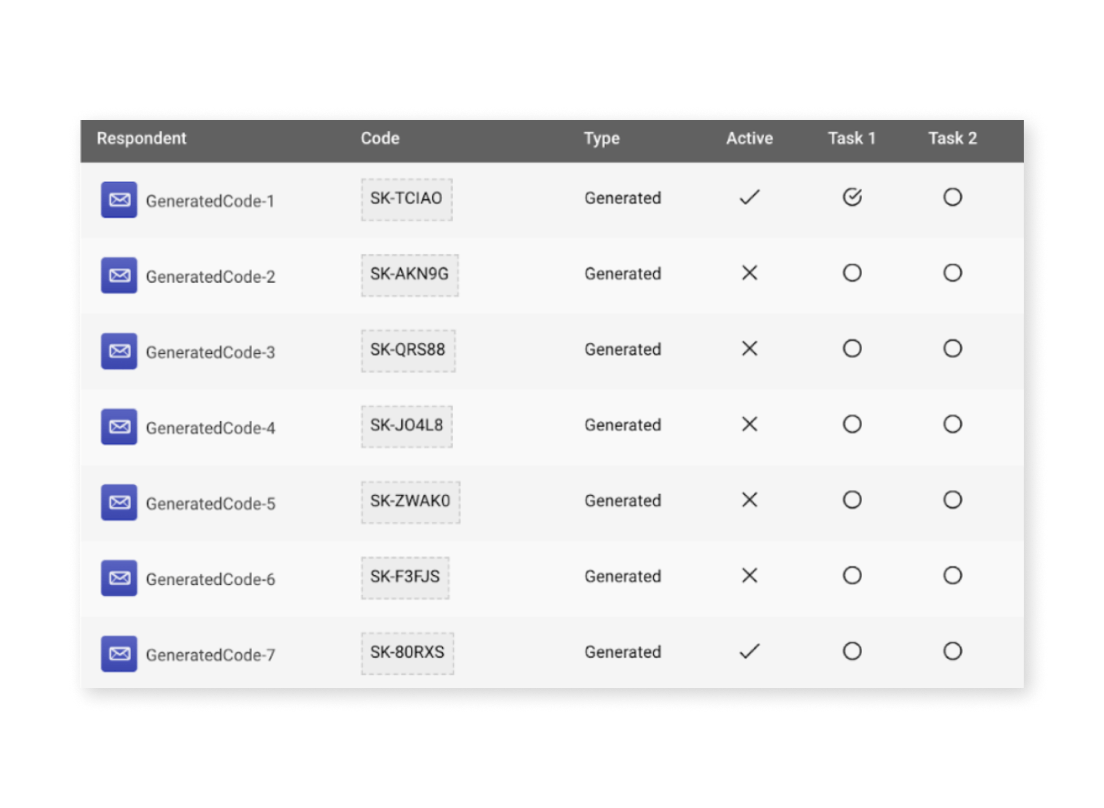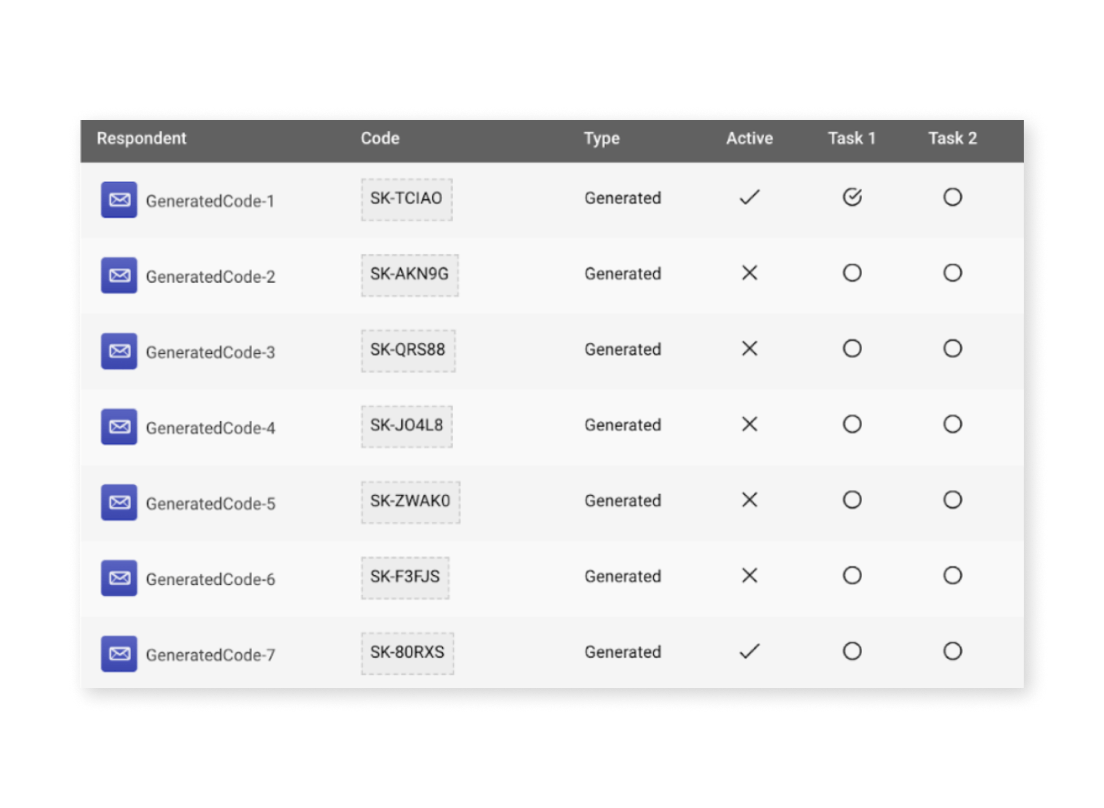 Auto extract rich signals from focus groups & IDIs
Leverage the cloud to upload and transcribe recordings of focus groups or in-depth interviews into the Medallia Video Research Edition platform. Alternatively, upload existing content and Medallia Video will timestamp and transcode the content for you.

"There's been no slowdown in terms of what we've been able to deliver for clients – even in a global pandemic which has hit our sector hard. Having worked with Medallia Video for 3 years, we've been able to grow our patient journey research work by 10-20% year over year."
Research Manager, Just Worldwide
Download Now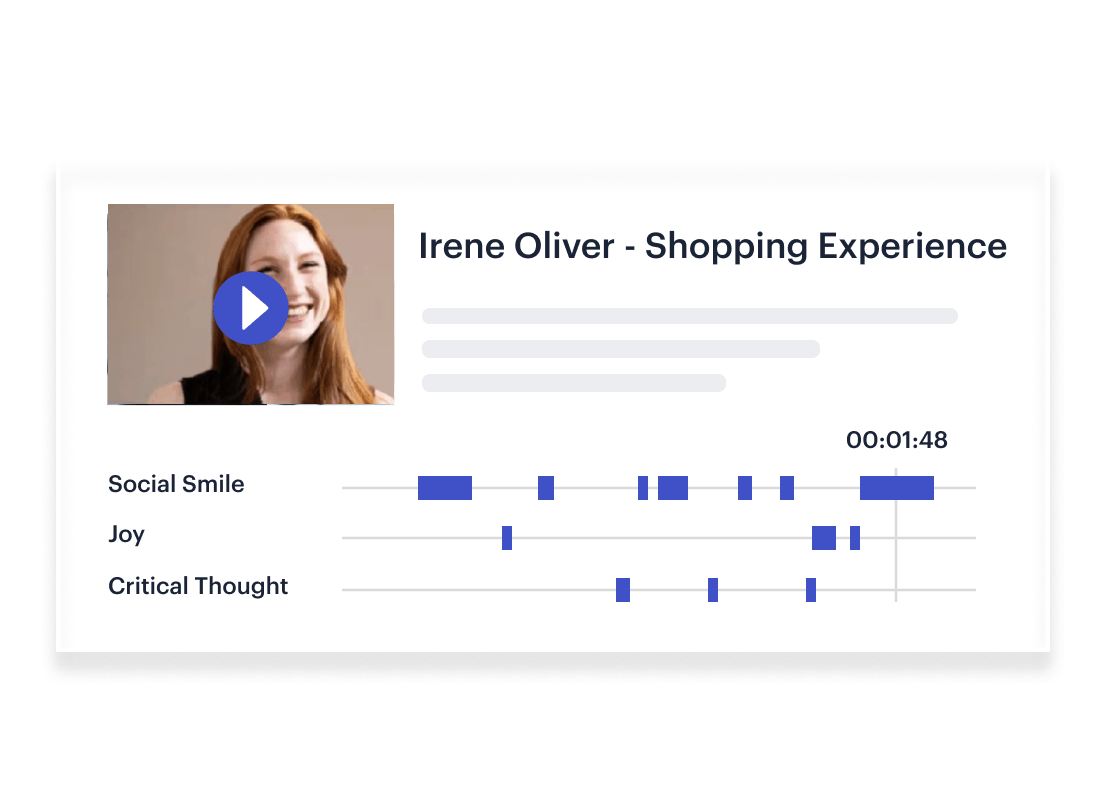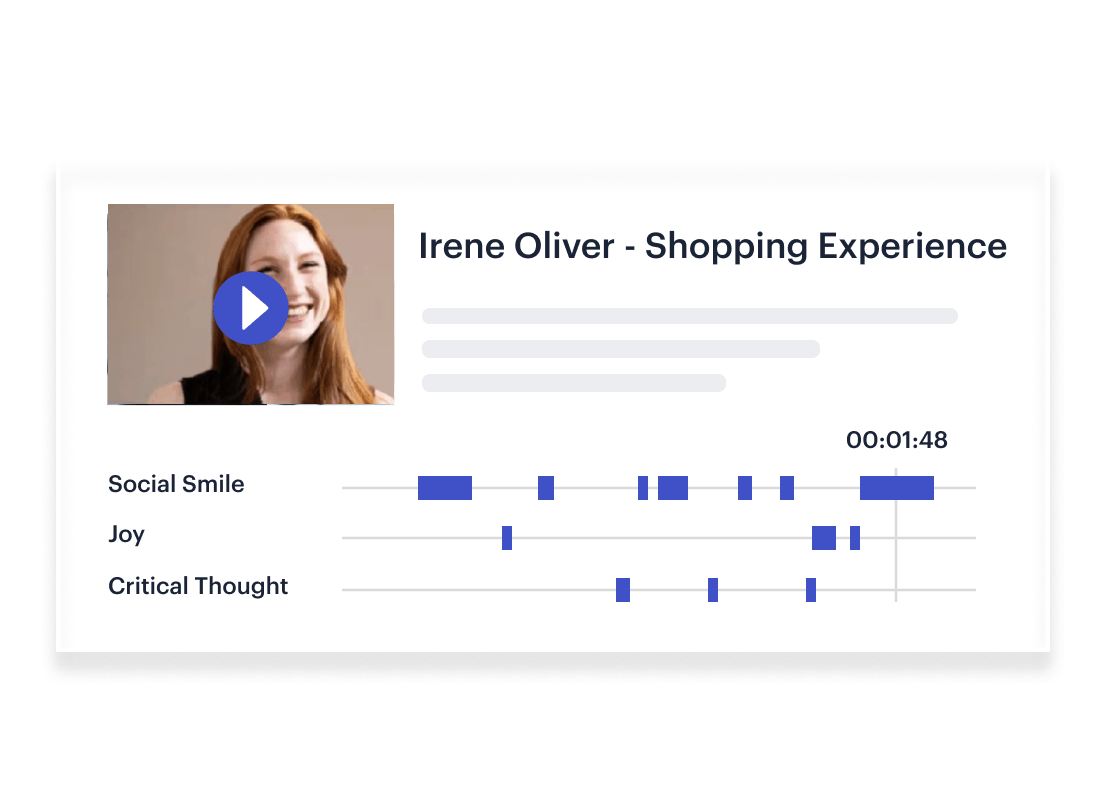 Identify key themes, patterns, and trends within your video content
Use Medallia Video Research Edition to capture your market's reaction to advertisements and marketing efforts. Record respondent reactions using any of our capture methods. Review and analyze video responses in our platform to immediately gauge marketing effectiveness, and share insights with your team to inform campaigns.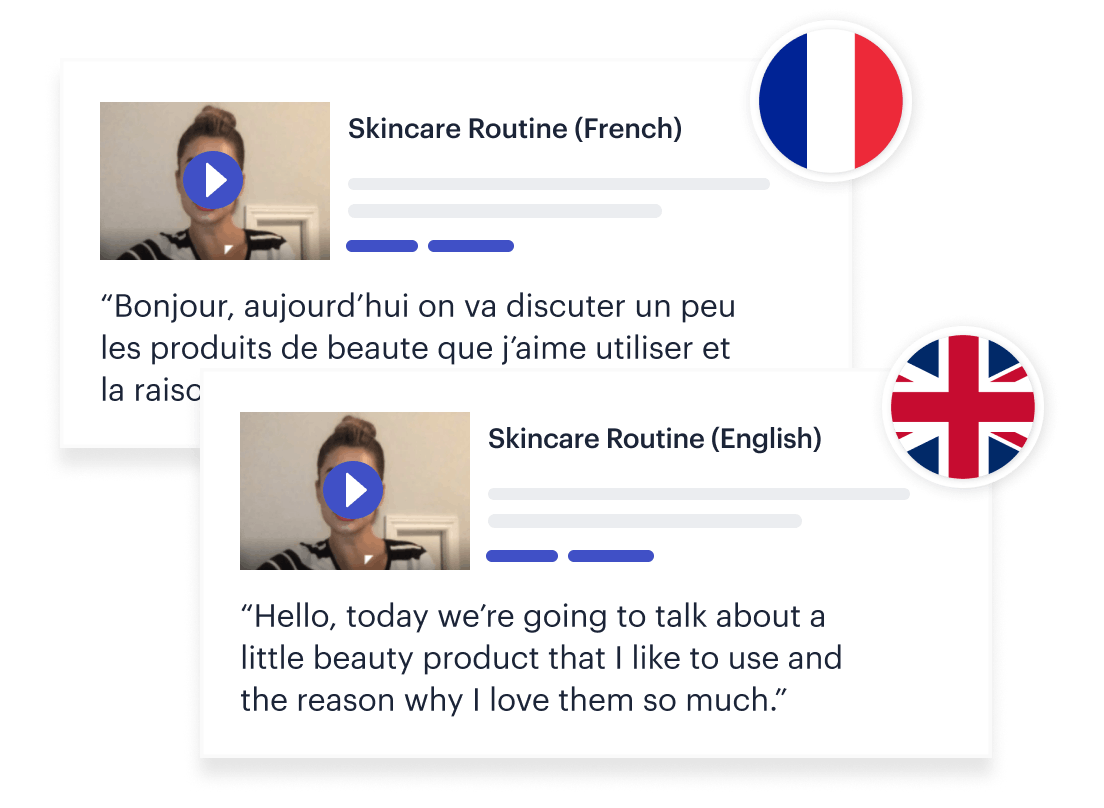 Storytelling at a global level
Transcribe and analyze speech-to-text in 50+ languages to pinpoint local and global trends.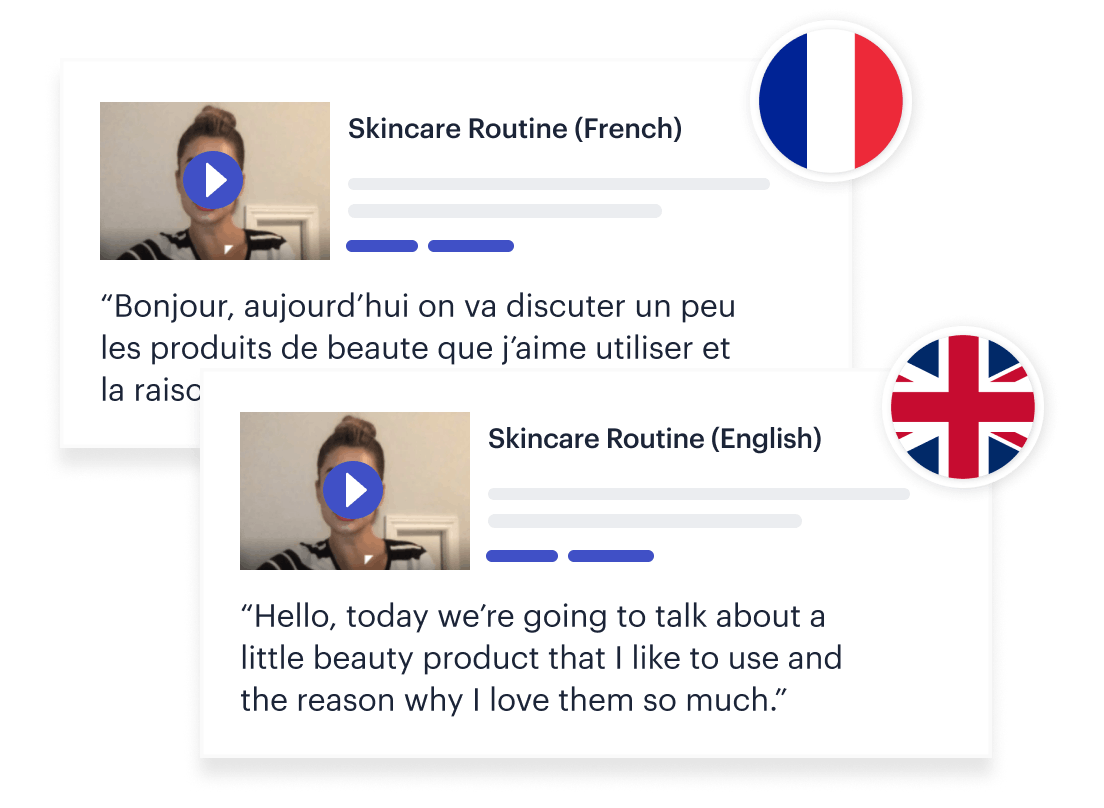 How Medallia Video Research Edition works

Integrate
Our plug and play APIs enable seamless integration with your existing technology stack. If you don't need to integrate, jump straight to Capture. 
Capture
Capture video feedback content from surveys, our mobile app, the cloud, or even Zoom. Upload new or existing video content quickly and easily using our video capture tools.

Analyze
Dig deep into speech, emotion, object, and context data to understand meaningful trends in your video content using powerful AI and machine-learning tools.

Share
Create impactful showreels and data reports in minutes to humanize your feedback strategy and bring the voice of the customer to life.
Guide
The Ultimate Guide to Virtual Market Research
Want to learn more about optimizing market research in today's virtual environment? Get the ultimate guide to Virtual Market Research for enterprise today. 
Read Now