MEDALLIA
VIDEO FEEDBACK
Faster, richer feedback with the power of video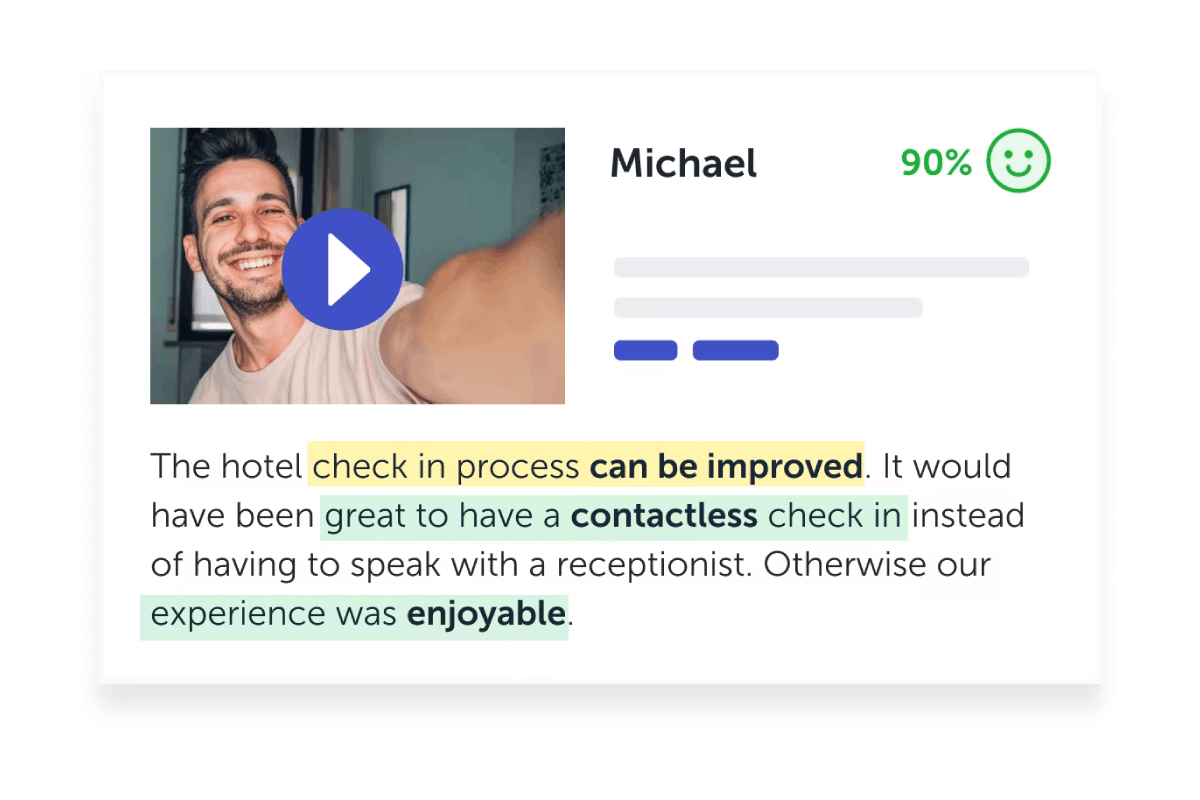 The future is here. Join the video revolution.
Harness the power of video — the authentic, human insights it provides can change your organization's ability to understand how people experience your brand, products, and services. Video can also help you retain employees and change culture. However, without the right platform, working with video at scale is difficult. Medallia helps you gain rich insights and better understand your customers and employees by making it easy to add the power of video to experience programs.
The easy way to get video insights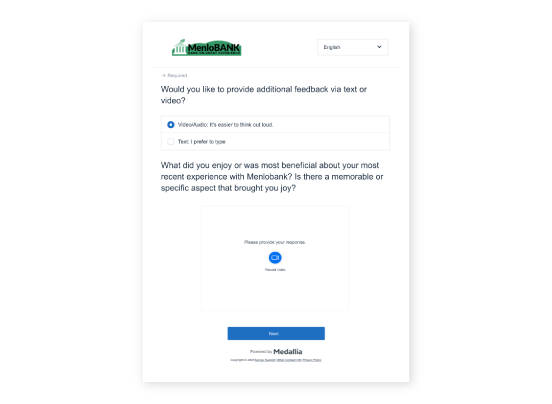 Capture people's opinions, motivations, and feelings for deeper insights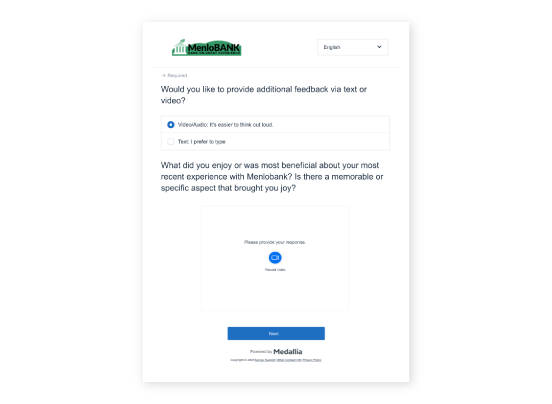 Add video to your customer or employee feedback strategy to get rich insights from anywhere in the world with ease. Capture 6x more information with video than an equivalent open-end text response. 
Seamlessly collect video feedback from your CX and EX survey programs.
Get powerful insights fast to uncover what matters most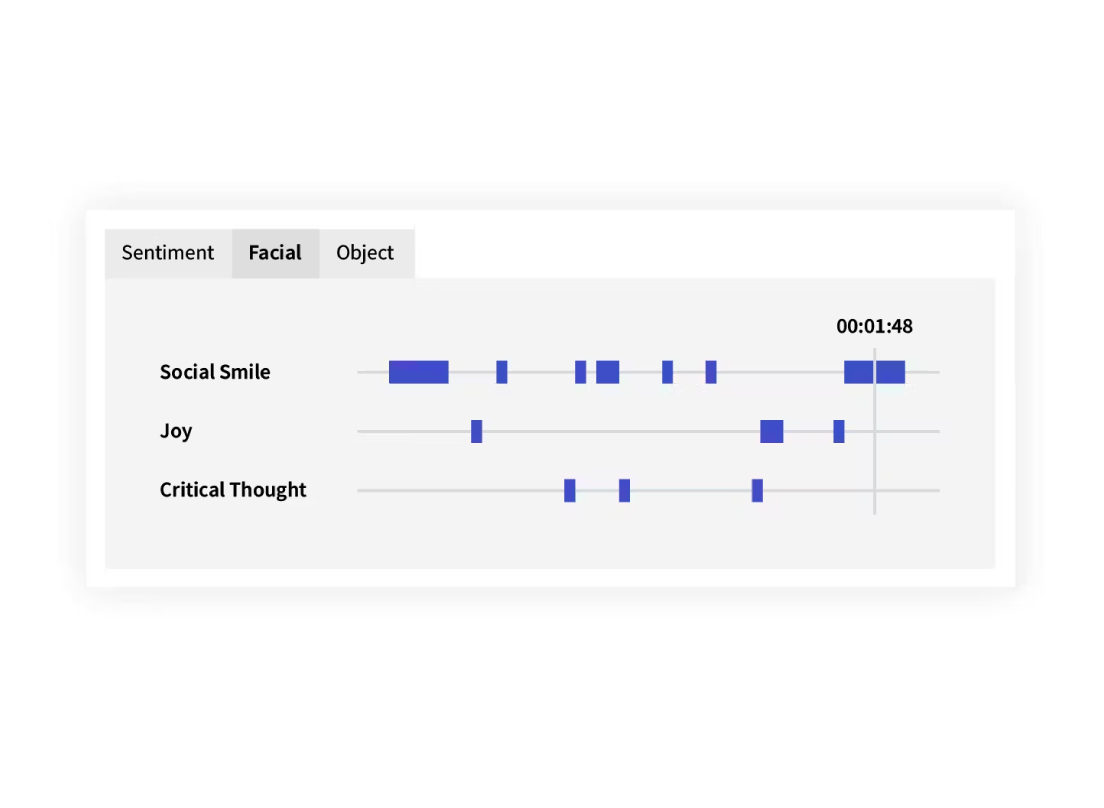 Better understand your customers and employees with powerful AI that interprets expression and emotion. Get deep insights with rapid, automated, multi-lingual speech-to-text that provides transcriptions for each video. Then view the key themes and topics alongside existing CX and EX feedback for more context.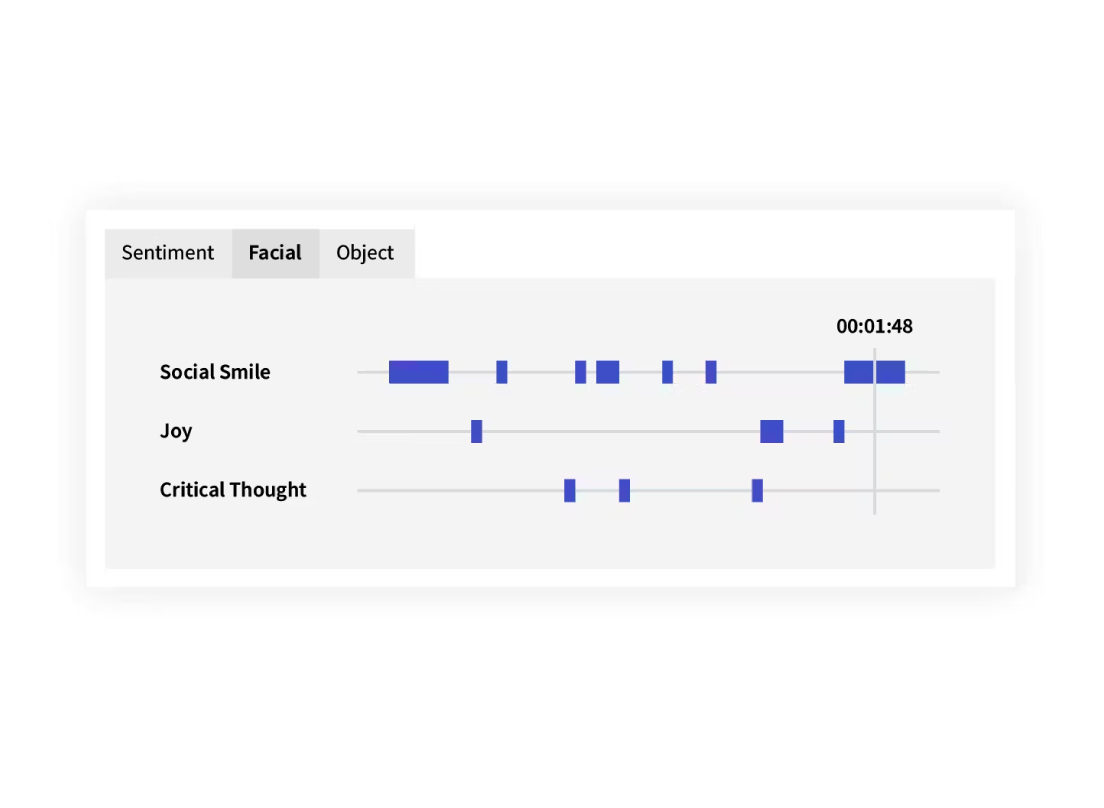 Make great decisions faster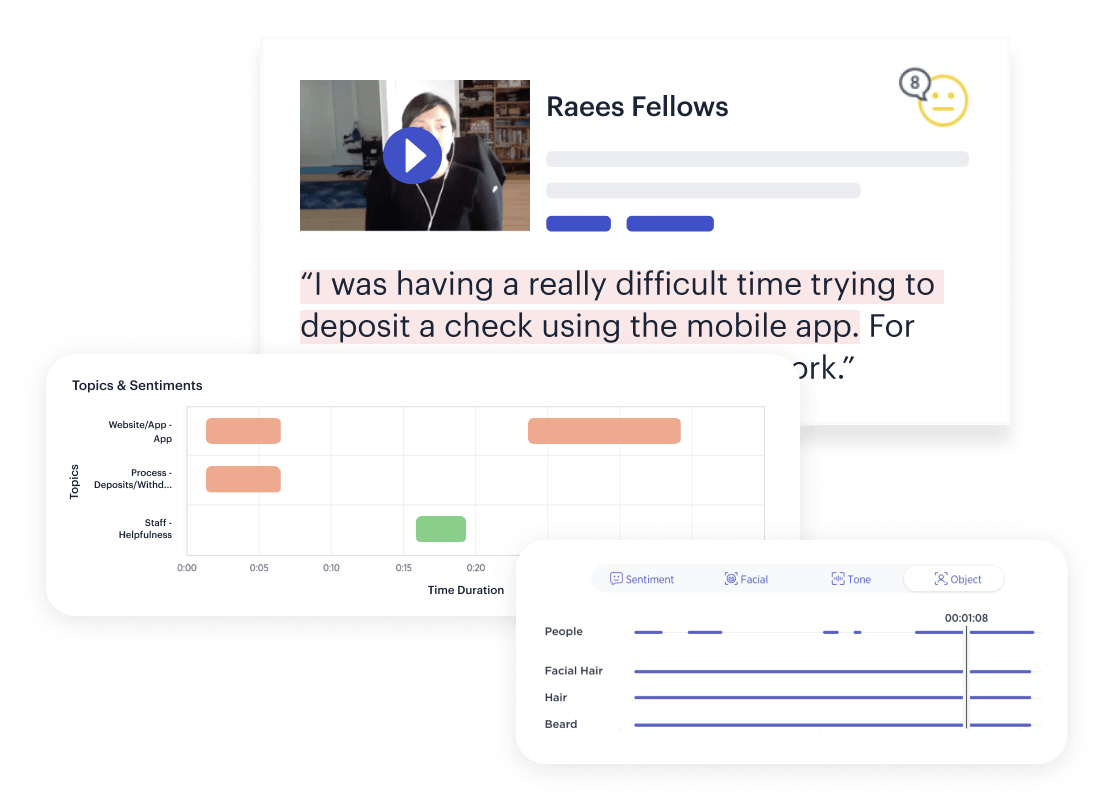 Powerful vignette and stories capture hearts and move people to act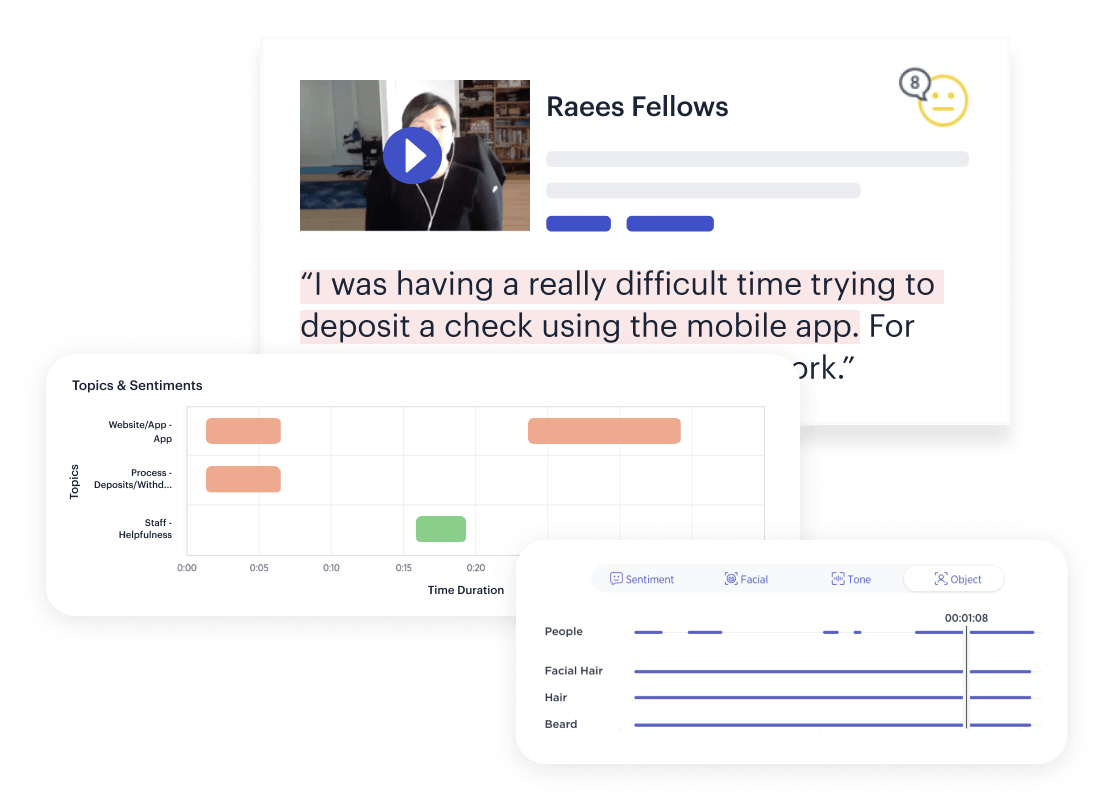 Build empathy and strong connections between your customers or employees by humanizing feedback. Use qualitative data to take guesswork out of important business decisions. Leading to an increase in executive engagement with powerful video summaries that drive fast decisions and action.

"Images and video bring customers to life, helping stakeholders establish a connection with them and integrate this understanding into day-to-day activities."
HUMANIZE FEEDBACK TO DRIVE VOC ENGAGEMENT AND ACTION,
Guide
The Ultimate Guide to Virtual Market Research
Want to learn more about optimizing market research in today's virtual environment? Get the ultimate guide to Virtual Market Research for enterprise today. 
Read Now