What I love about Medallia is how passionate and purposeful our people are. That was one of the first things I noticed when I joined the company in February. Since then, I've seen how driven, open, and inclusive they are. I've also seen what happens when their expertise is combined with our leading technology: We have the incredible ability to help companies better understand their employees and customers and deliver more meaningful experiences to them.
I joined Medallia because I wanted to work with a company making a difference — not only with our customers, but in our communities and the world we live in.
We are in the business of helping companies build personal connections with their customers and employees. I believe with the depth of our data, artificial intelligence-powered technology, and our people's domain expertise, we can do that at a far greater scale moving forward. But I want to ensure we are also building deeper connections with our own people and our communities along the way. I am excited at the progress Medallia has made since publishing its first Global Impact Report in 2021, and know we can and will do more.
Although this report focuses on the initiatives that happened before I joined, I fully support and am committed to these efforts. I've been impressed from the start to see that our dedication to  social justice and sustainability is not performative. The team is actively engaged in setting meaningful diversity and environmental goals, aiding a vast number of under-resourced and vulnerable communities, and donating our platform to our non-profit partners. We aspire to create a future where every individual, regardless of their background, can thrive.
We also cannot operate and build solutions in a vacuum: diversity and representation are essential pillars for building better solutions. As we tackle the next big opportunities in artificial intelligence and personalization, we can only achieve greatness if we proactively combat the industry's implicit biases.
I am proud to be the CEO of Medallia, and look forward to shaping a more positive future alongside this inspiring team.
Best regards,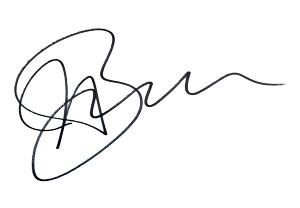 Joe Tyrrell, President and CEO
September 2023