Employee ideation, at scale
Drive innovation and improvement across your organization with employee crowdsourcing
Empower employees to drive positive change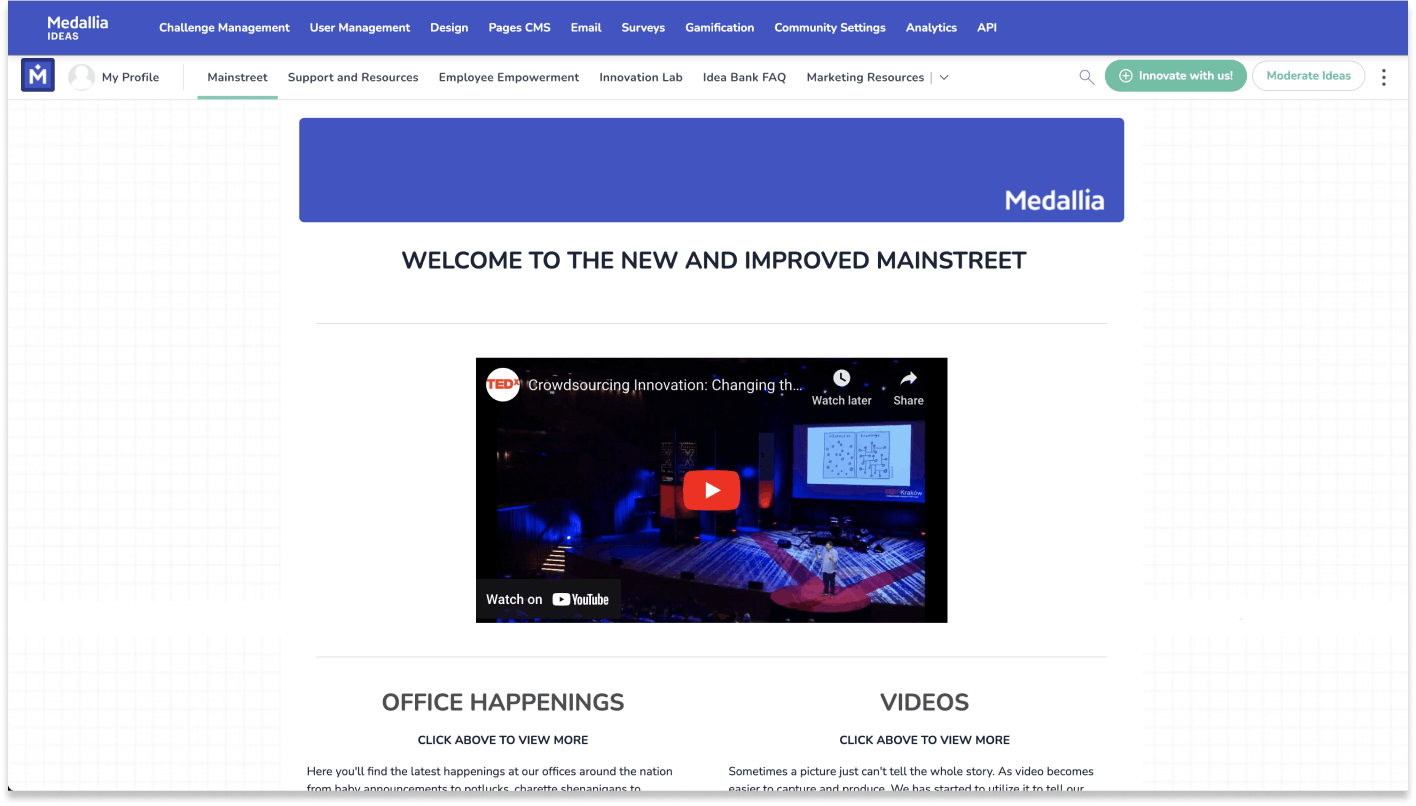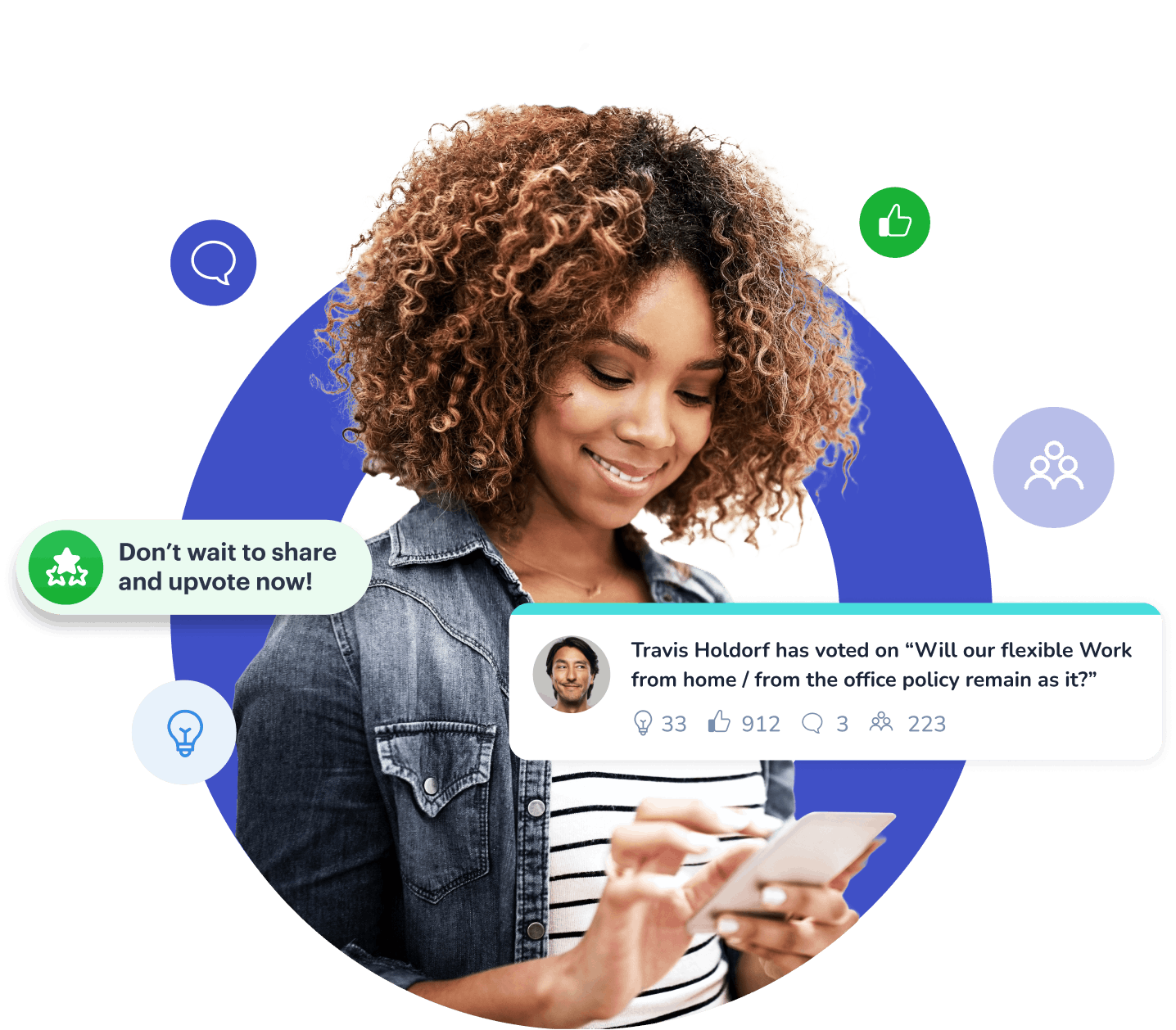 Harness your people's wealth of knowledge to innovate, problem-solve and remove barriers with Medallia's idea management platform. Target challenges at a broad audience or a specific group based on their feedback, expertise, interests or experience. Capture ideas for new products, processes and services or how to improve your existing ones. Your people will feel empowered when they see their own ideas put into action - creating sustainable change for employees and customers alike. "Medallia Ideas is helping Dorset HealthCare University innovate, reduce costs, improve efficiency and significantly improve employee engagement."
Head of Innovation & Business Development Dorset HealthCare University NHS Foundation Trust
Easily discover the best ideas and solutions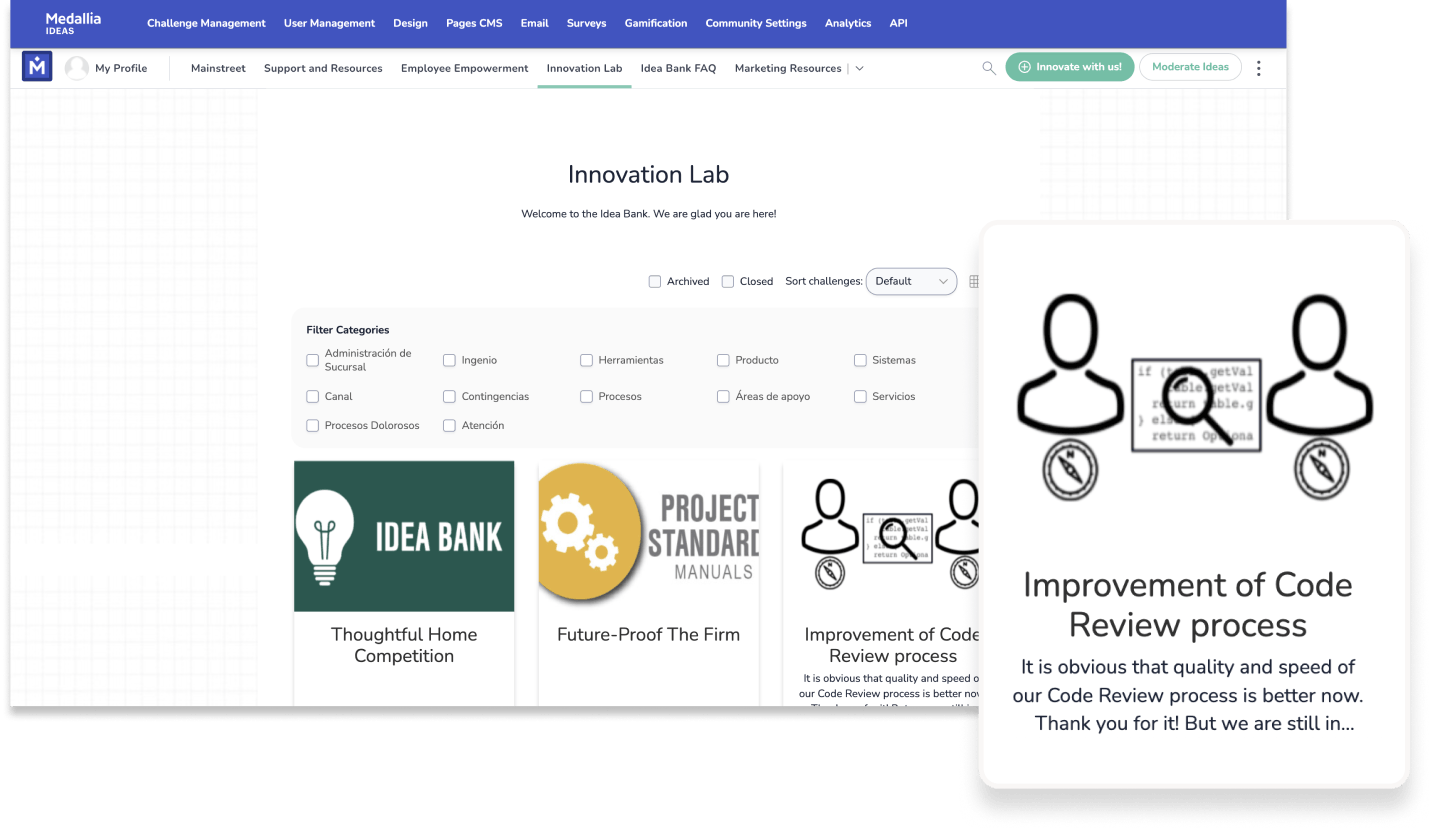 Set and launch challenges with ease and flexibility, target user participation, and refine ideas through systematic stage gates. Encourage collaboration and voting to develop and distill the best ideas and solutions. Underpin important business decisions with real time insights and in-depth reporting. Drive sustained user participation by encouraging positive competition via user scores, rewards, badges and leaderboards.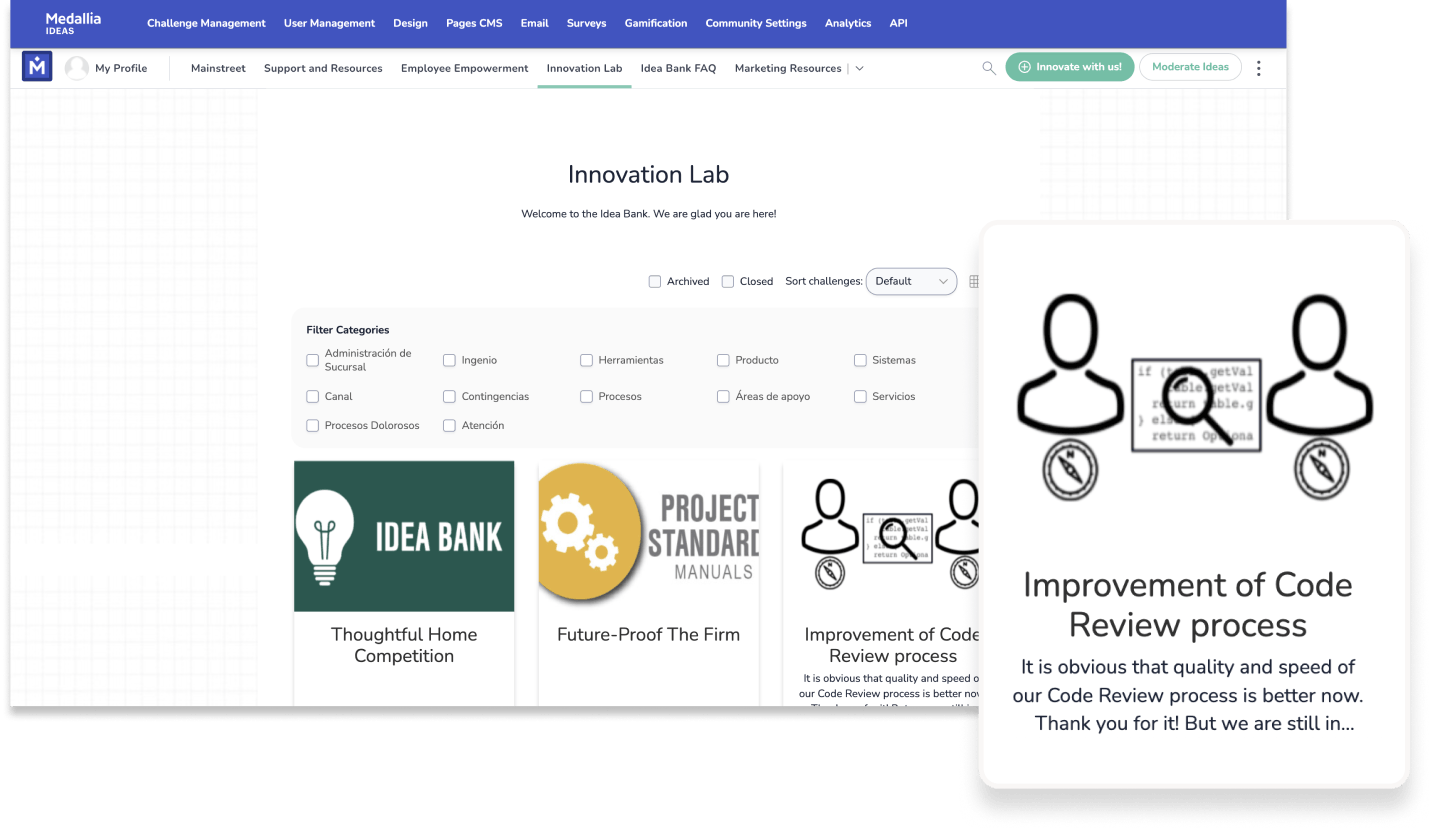 Get up and running quickly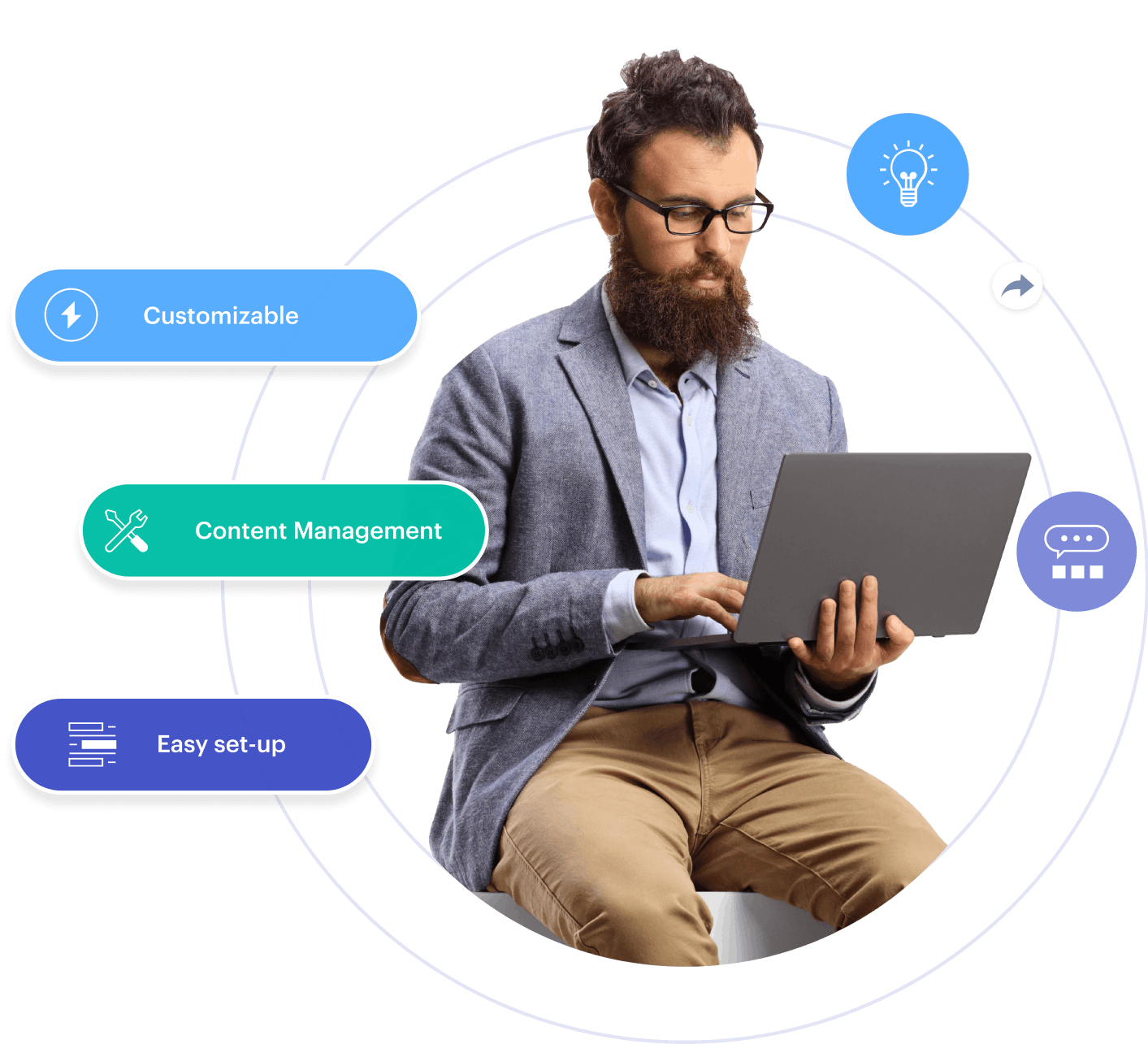 Uncomplicated set-up means that you can get your community up and running in minutes. Customizable branding, in-built email and content management, blogging and social media tools are included straight out of the box.
Seamlessly inject the power of Ideas into your existing business systems with Single Sign-on (SSO), connection via SAML, AZURE and Active Directory (AD); embedding of content via RSS widgets and completely customize your user experience via our powerful and extensive API.