"CX transformation leaders need to make surveys more engaging, visual, and conversational. They should follow their customers to new interaction channels when they solicit feedback."
THE FUTURE OF CX MEASUREMENT, FORRESTER RESEARCH INC., OCT. 2017
Brochure
Medallia Conversations
Find out how you can create compelling and adaptive CX interactions using messaging-based channels.
Learn More
Engage Customers in the Moment
Reach your customers during their experience when feedback is at its most useful and accurate.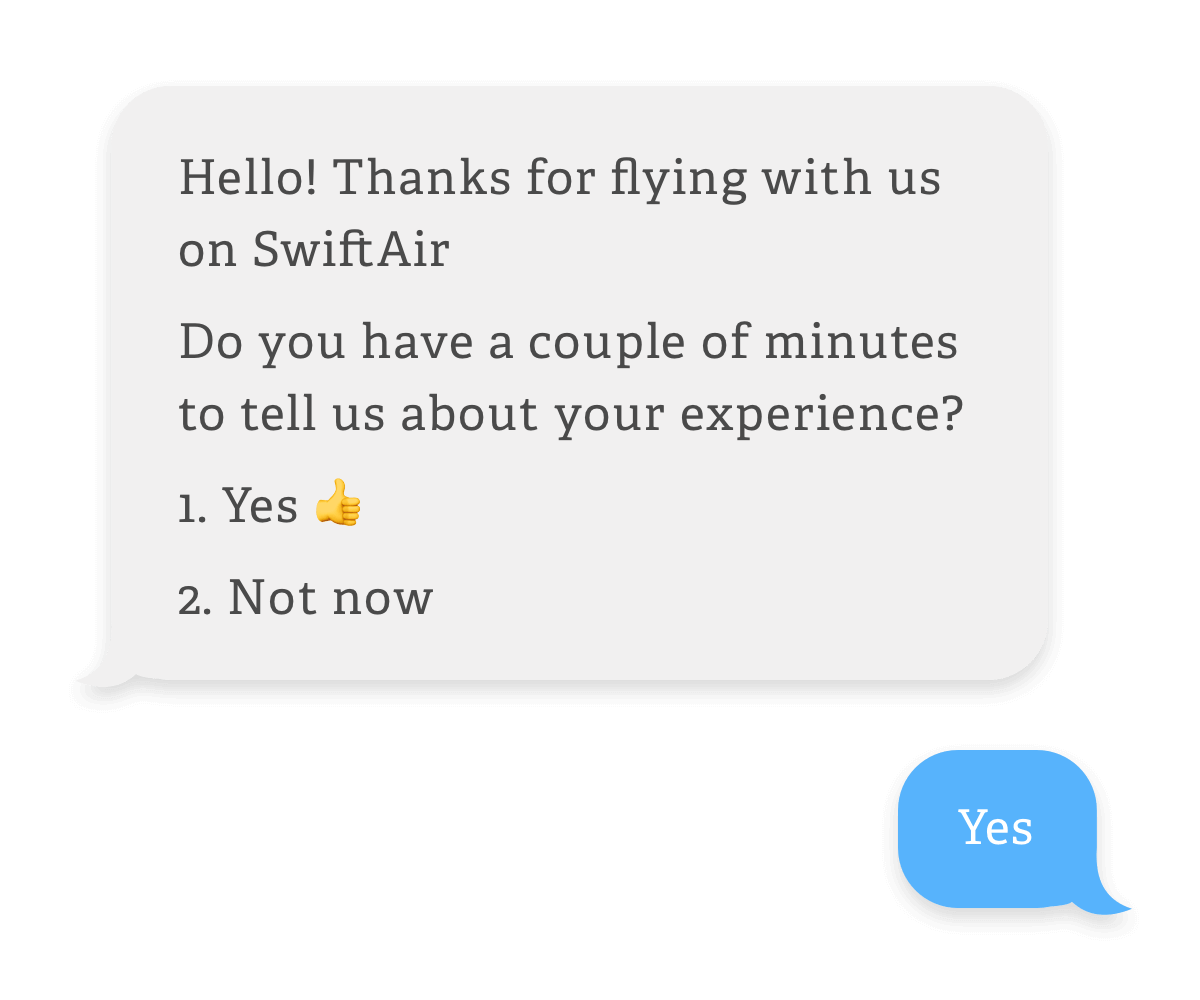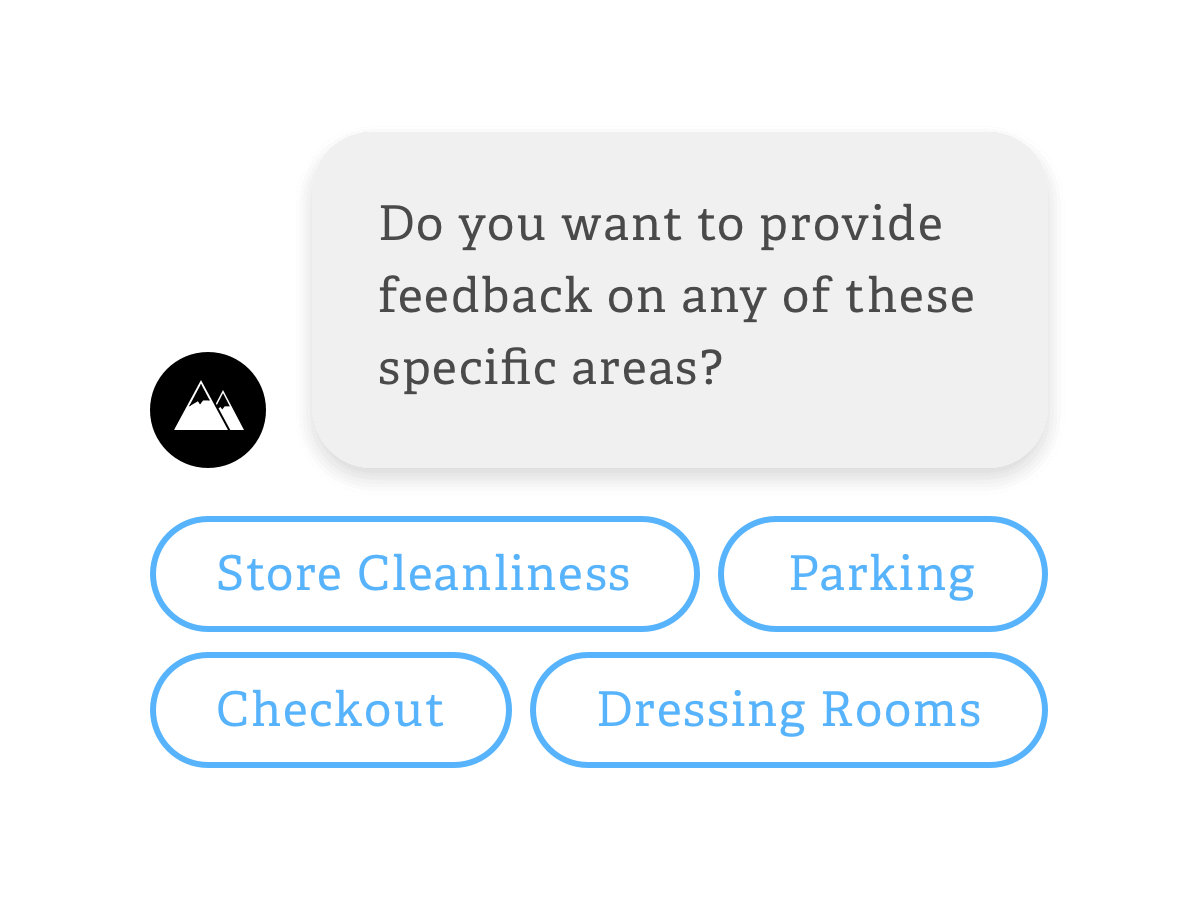 Offer Interactive CX Feedback
Give your customers flexibility in their feedback to gain a better understanding of their experience.
Create Compelling, Adaptive Interactions
Go beyond feedback by delivering dynamic, useful content to increase feedback response rates and create stronger relationships.
Related Resources
Ebook
Your Guide to In the Moment Experience Engagement
This eBook explains how to more effectively engage customers and gain the insights needed to deliver extraordinary experiences.
Video
Medallia Conversations Demo
This video shows how Medallia Conversations lets you create compelling, adaptive customer feedback interactions.