Actionable drivers of satisfaction, all in one place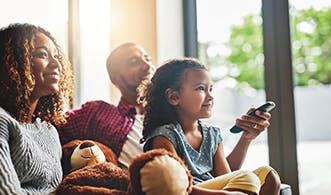 "Having all the data in one place really enables us to understand key customer experience drivers and take action."
Lisa Bryan
CX Program Manager Windstream
The Challenge of Consistent Experiences in a Complex Organization
As the voice and data network provider of choice for four out of every five Fortune 500 companies — and a Fortune 500 company in its own right — Windstream Communications knows that reliability and consistency are critical to the mission of keeping its clients connected.
Windstream's corporate structure created challenges for its customer experience program. After growing rapidly through numerous mergers and acquisitions, the company had no single process for managing customer feedback – relying instead on a cumbersome blend of solutions used by individual heritage companies under the brand's umbrella. Consolidating results from these different programs proved to be very difficult and time-consuming.
Moreover, because Windstream's blend of customer feedback solutions required so much manual upkeep, frontline employees did not have easy access to the customer information they needed to resolve issues promptly. Closing the loop with customers, identifying larger trends, and drawing insights from large amounts of written comments were equally difficult.
The Results After Implementing Medallia
Since implementing Medallia, Windstream has seen some impressive results:
Increased employee engagement in understanding and improving the customer experience.
Service agents can now see the impact of their interactions with customers in real time
Resolution of numerous customer pain points within internal and external customer communications.
Multiple training and process changes inspired by real customer feedback.
Thousands of employees now have real-time access to customer feedback and are empowered to use it to provide better service on a daily basis.
Source: Case Study, Using Feedback to Deliver a Clear, Consistent Customer Promise