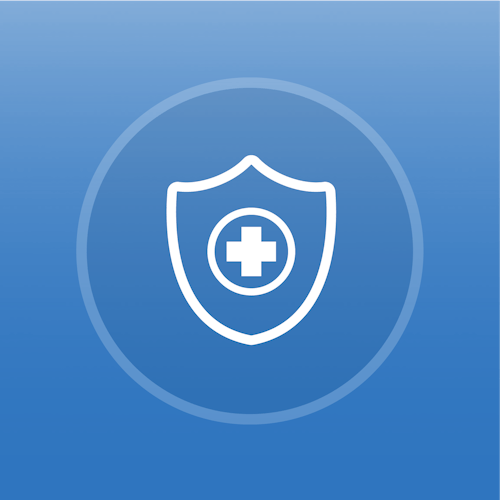 Medallia Xchange
Medallia Healthcare Payer Member Retention and Engagement Suite
Delivering better experiences to increase engagement, trust, loyalty, and long-term member retention. 
Request a Demo
Summary
With increased competition in a price sensitive market, payers are finding new ways to differentiate themselves with consumers and members. In fact, the Accenture 2020 Payer Consumer Experience Benchmark Survey revealed that 70% of consumers left their healthcare payer based on their experience.
Using member feedback and insights to drive loyalty, satisfaction, and retention, payers are delivering better omnichannel experiences, simplifying the claims process, enhancing the open enrollment experience, and streamlining the process for finding appropriate care providers. By leveraging industry leading experience management capabilities, Medallia will partner with you to design and implement an effective, scalable program with measurable outcomes.
The Healthcare Payer Member Retention and Engagement Suite enables insurers to engage members at key moments during the journey by gathering instantaneous feedback and insights across all channels, surface insights to the appropriate teams, and provide recommended actions for a better member experience.
What's Included:
Real-time feedback mechanism for capturing member experiences throughout the entire journey, whether in app, digital or over the phone. 
SMS communication to find an appropriate care provider, manage the claims process, and engage members pre and post encounters. 
Text analytics to identify themes and trends across the specific member populations with the use of AI and machine learning.
Video communication platform to prioritize high-risk members, address service recovery needs, and give members an opportunity to leave feedback throughout the process.
Speech analytics to surface insights from every conversation, combine with other channels for a complete member view, and address pain points in real time 
Digital engagement and analytics solution to enrich real-time experiences by cutting through noise to  prioritize and address what matters most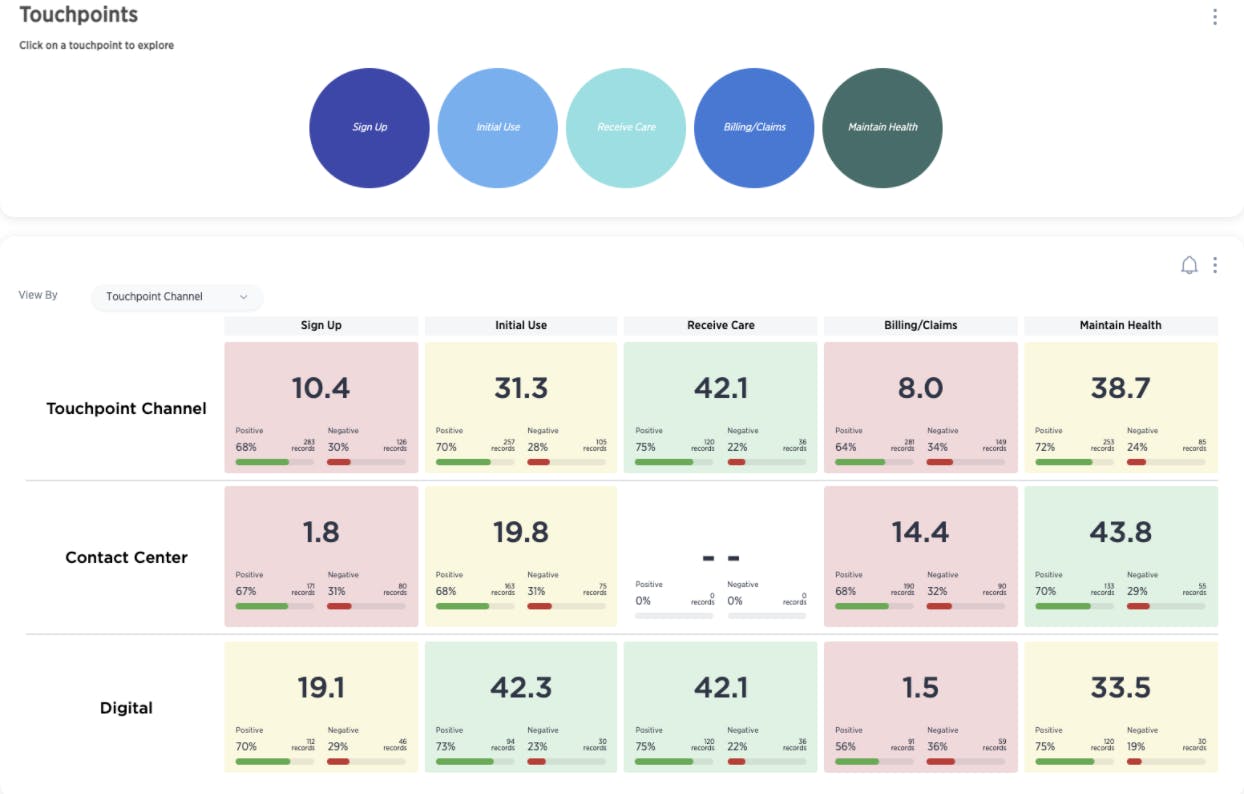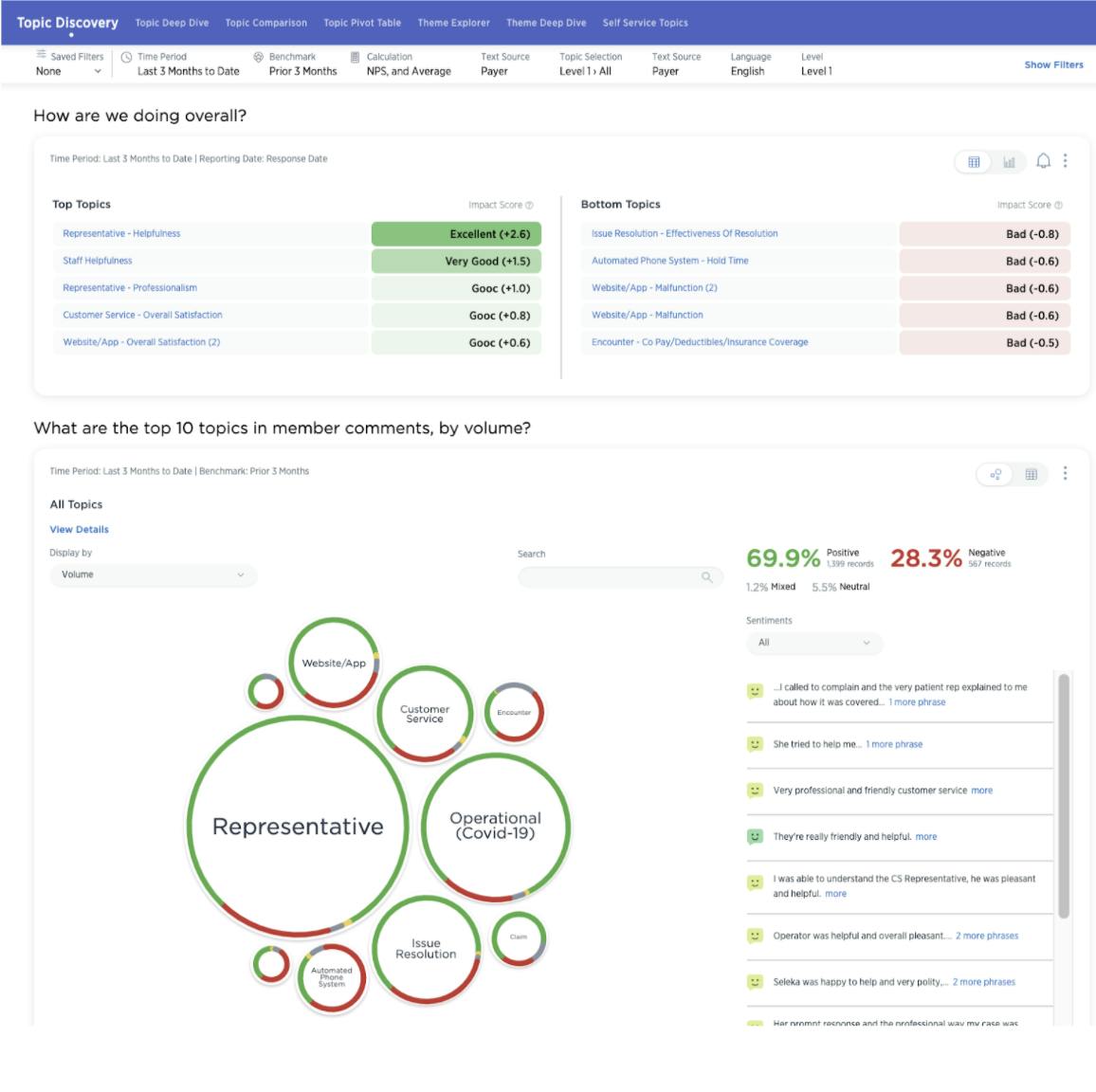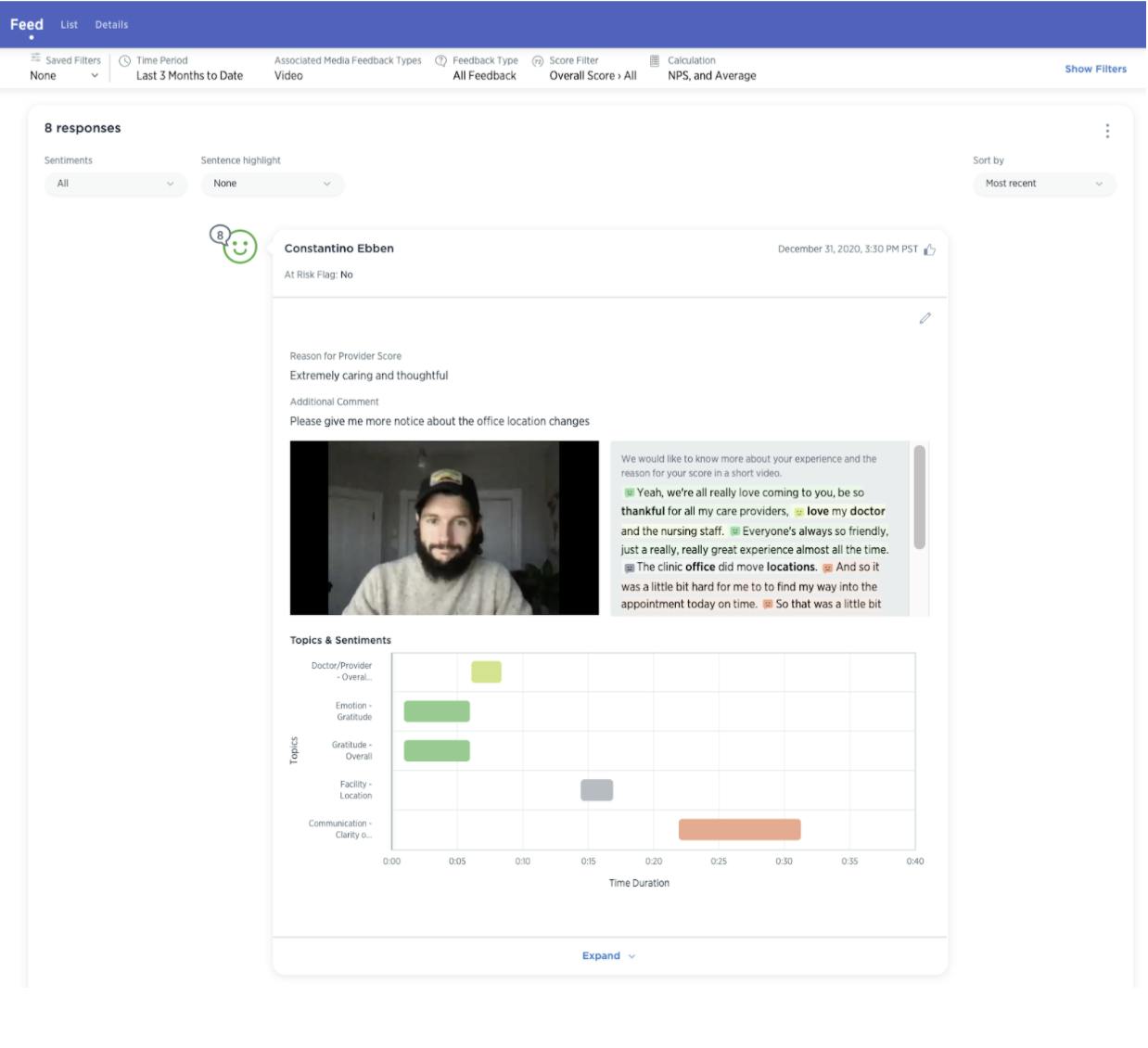 Schedule a Consultation with an Expert
Thank you
Your message has been received and we will contact you shortly.