Summary
From HR and IT to workplace services, delivering a frictionless, omni-channel experience to employees in every transaction is top of mind. To do so, service teams need to understand effectiveness and support levels when it comes to designing workflows and programs that meet employee needs.
With Employee Services, internal services teams can prioritize actions within and across their delivery teams by providing real-time dashboards focused on impact to employee sentiment and satisfaction. Managers are also assisted with data and suggestions when looking to recognize, coach, and train individual team members, ultimately making it easier and more efficient for the employees they serve to get their work done.
What's Included:
Survey templates for common internal service management transaction types such as service requests or incidents
Ability to integrate with common internal service management platforms, including ServiceNow, to trigger feedback invitations and manage subsequent cases
Real-time, role-based dashboards for executives, service representatives, team leads, managers, and admins
In-platform case management for root cause identification and resolution
Alert workflows to route issues to appropriate team members of a service organization
Integrations with HRIS (e.g. Workday) and Collaboration (e.g. Slack) platforms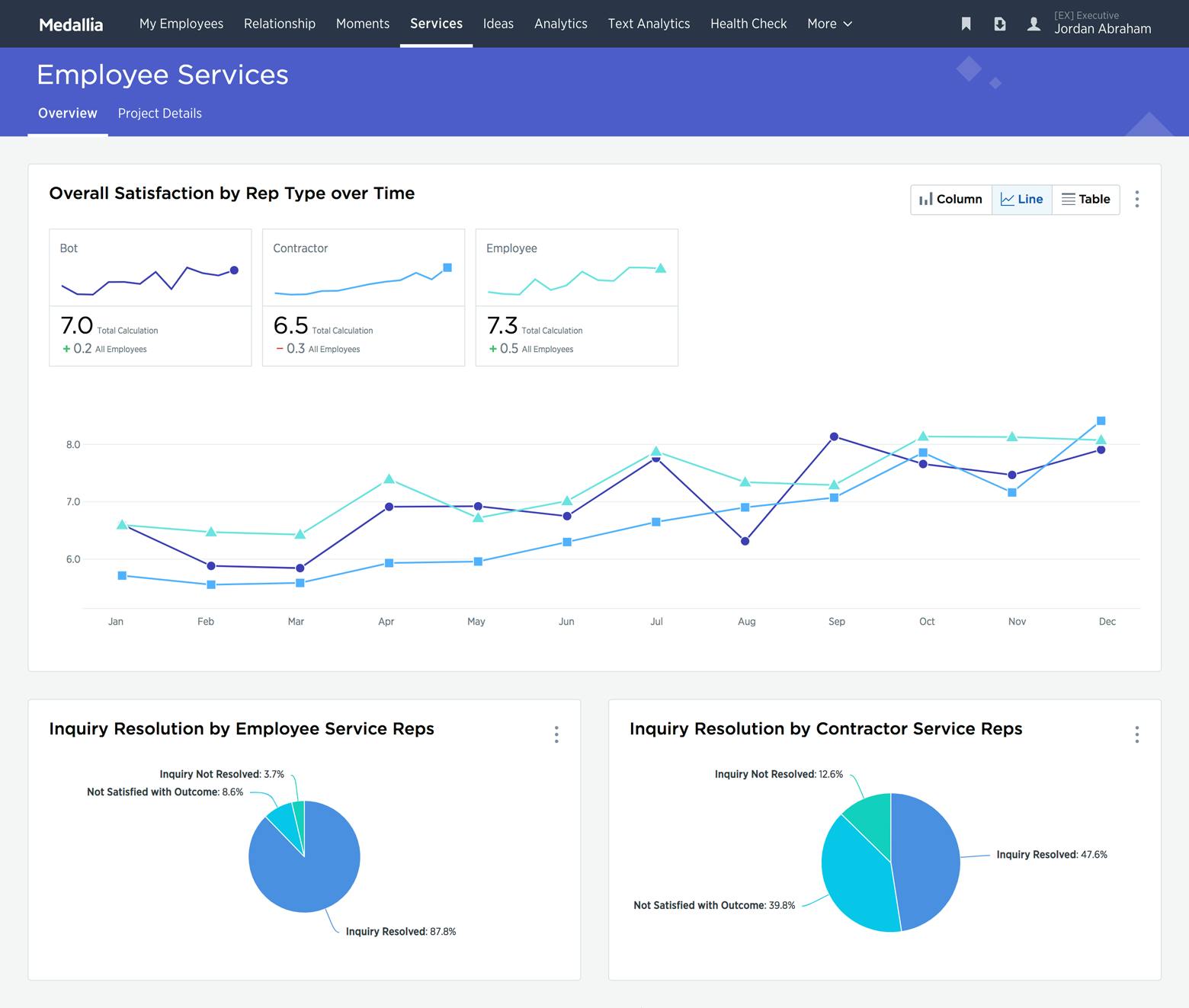 Schedule a Consultation with an Expert
Thank you
Your message has been received and we will contact you shortly.