Medallia Concierge
Real-Time Messaging That Drives Loyalty and Your Bottom Line
Transform Experiences. Deliver Results. Drive Loyalty.
Medallia Concierge is an intelligent text and in-app messaging solution that improves, personalizes, and elevates customer and employee experiences and builds loyalty. 
Elevate & Accelerate Loyalty
Delight customers with personalized engagement and build brand loyalty 
Increase & Drive Revenue
Drive sales with AI-powered, personalized promotions
Enhance Insights & Maximize Efficiency
Uncover meaningful insights from every interaction to increase efficiencies
"With Medallia Concierge, we're able to provide a frictionless path for our guests to communicate with us at any time during their guest journey."
Manager of CX, Great Wolf Resorts
ELEVATE & ACCELERATE LOYALTY 
Delight Customers with Personalized Engagement & Build Brand Loyalty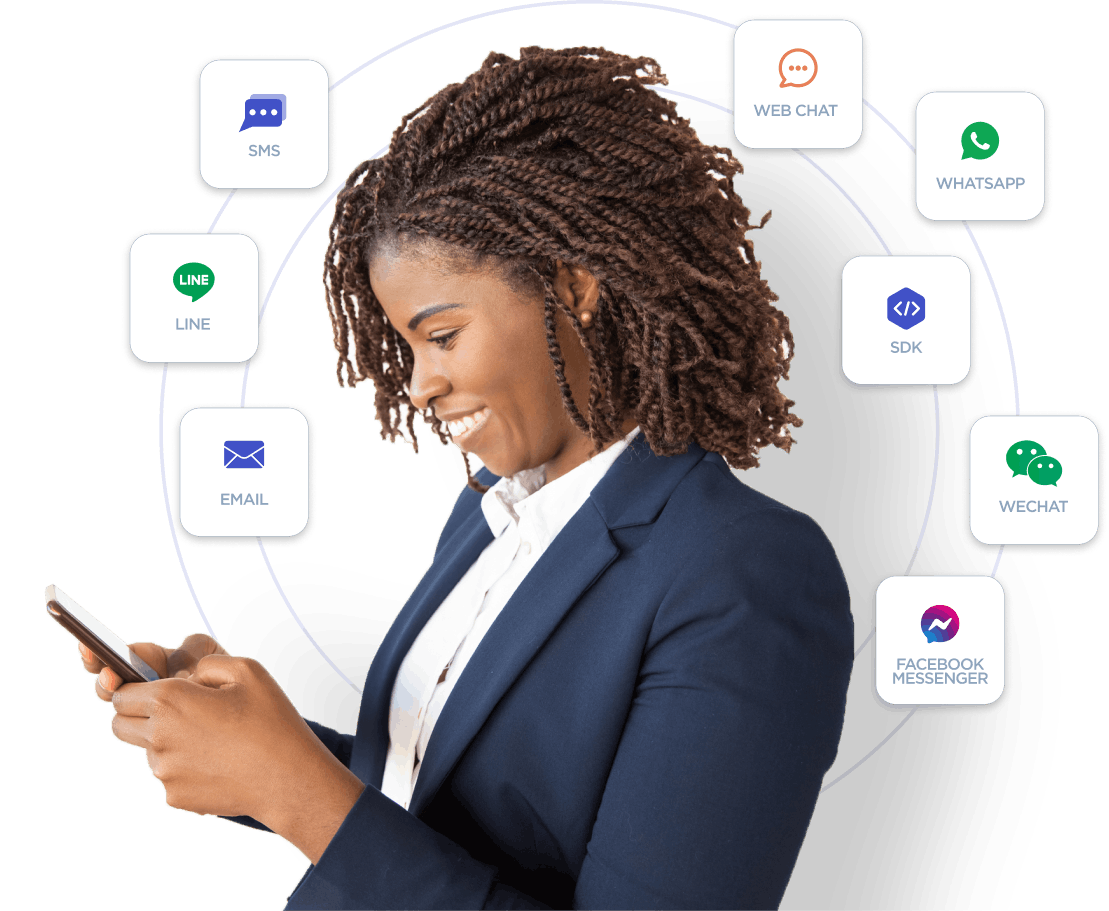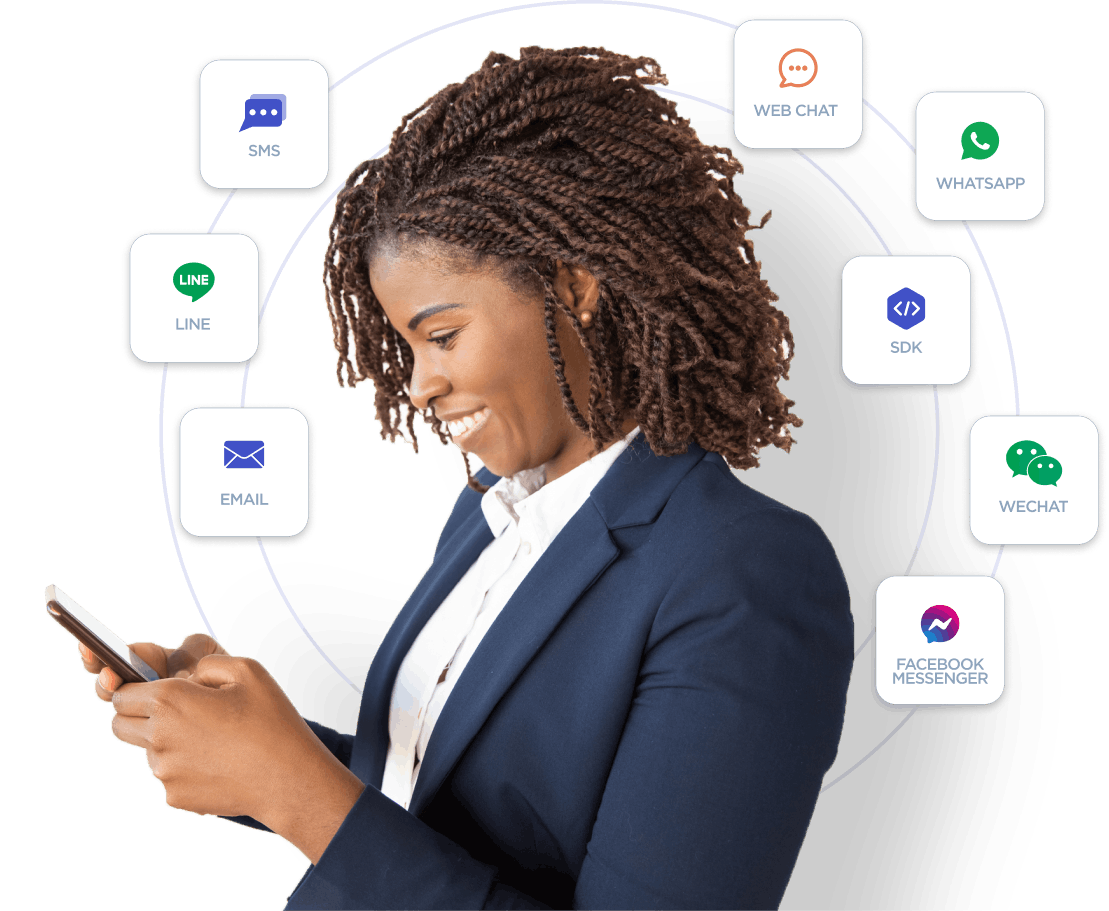 Use personalized two-way messaging to build customer loyalty by seamlessly addressing customer wants and needs in real-time. Communicate and solicit feedback from across channels – from SMS to web chat to Facebook Messenger and other apps wherever your customers are, and identify opportunities to improve experiences as they unfold. Directly connect this data with the most commonly used CRM solutions, and customer service tools. And with Medallia's advanced segmentation capabilities, customer data can be utilized to design brand-differentiated services for each customer segment.
Convert customers into loyal brand advocates.
INCREASE & DRIVE REVENUE
Drive Sales with Personalized Promotions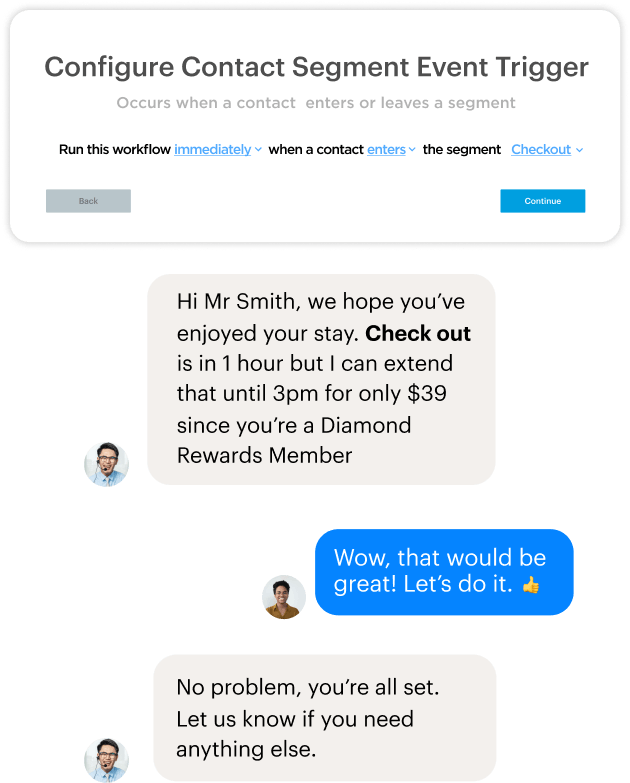 Target the right customers and prospects with relevant offers at the right time and grow more business. Leverage Medallia Concierge's AI to generate personalized, targeted promotions that help your business drive revenue and achieve increased conversion rates, cross-sell, and upsell. Convert leads or new business at the peak moment of interest with automated messages through mobile nurtures targeted to specific contact attributes captured and cultivate VIP experience with targeted offers to loyalty program members.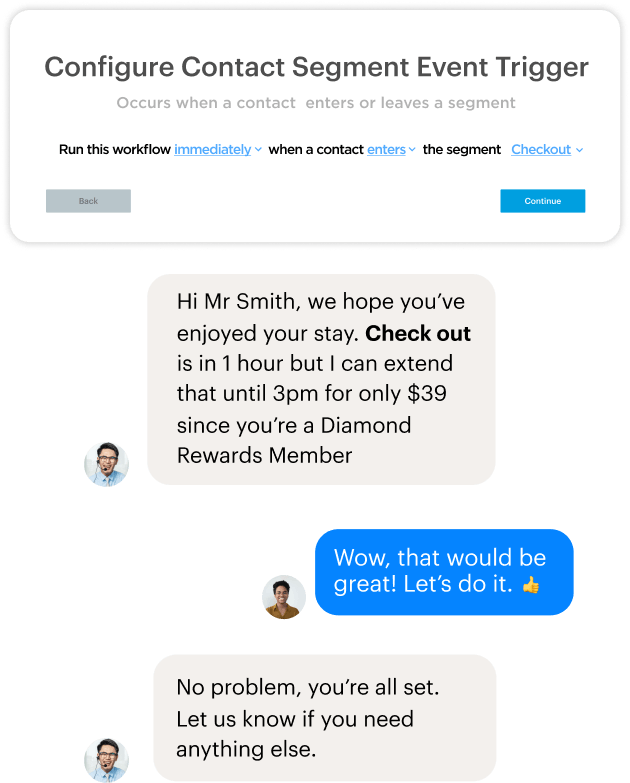 IMPROVE & MAXIMIZE EFFICIENCY
Make Your Team More Efficient with AI-Driven Messaging Automation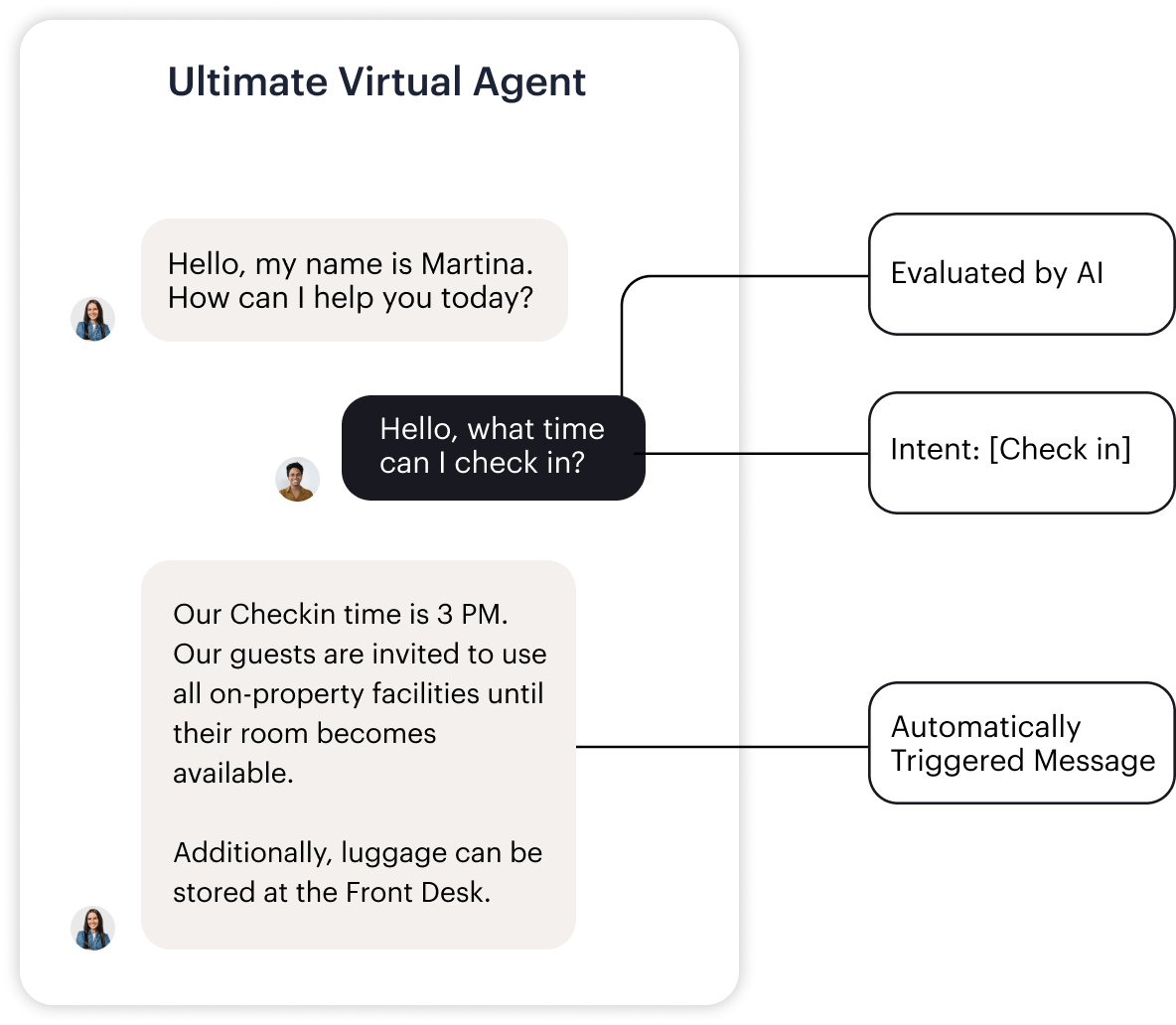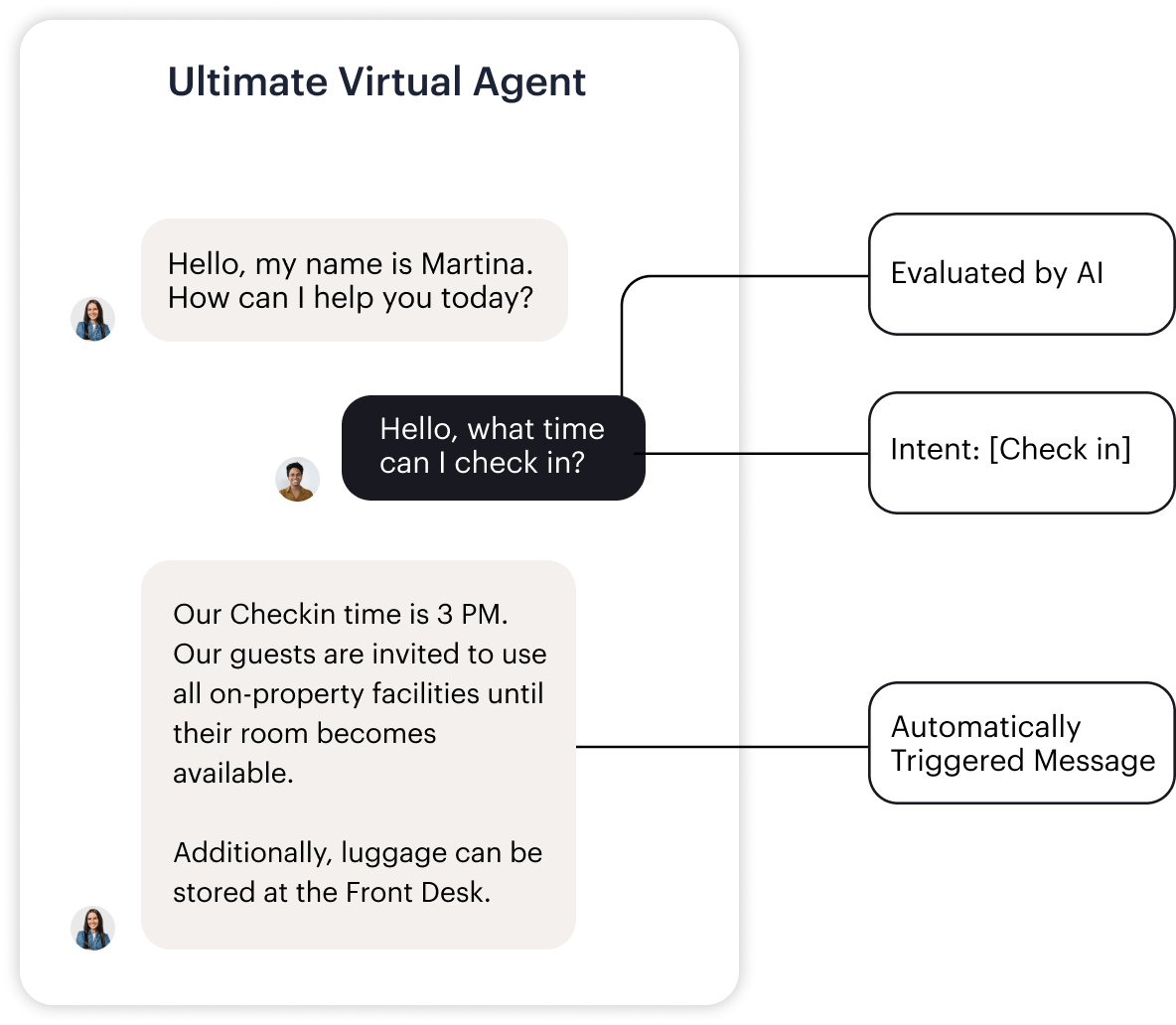 Maximize efficiencies in your experience programs with real-time intent analytics to trigger time-saving automations that proactively resolve common customer issues. Increase staff efficiency by managing multiple conversations at once and automating the resolution of common questions. Build automated workflows that empower employees to promptly route and address customer requests and needs. Understand the intent of your customers' requests and determine sentiment to trigger time-saving automations that proactively resolve common customer issues and create friction- and hassle-free experiences. 
Medallia Concierge's AI gives your business the power to cultivate loyalty, accelerate customer growth, and improve margins in a cost-effective, customer-centric manner.
SCALE & ENHANCE INSIGHTS
Enhance Experiences at Scale with Actionable Insights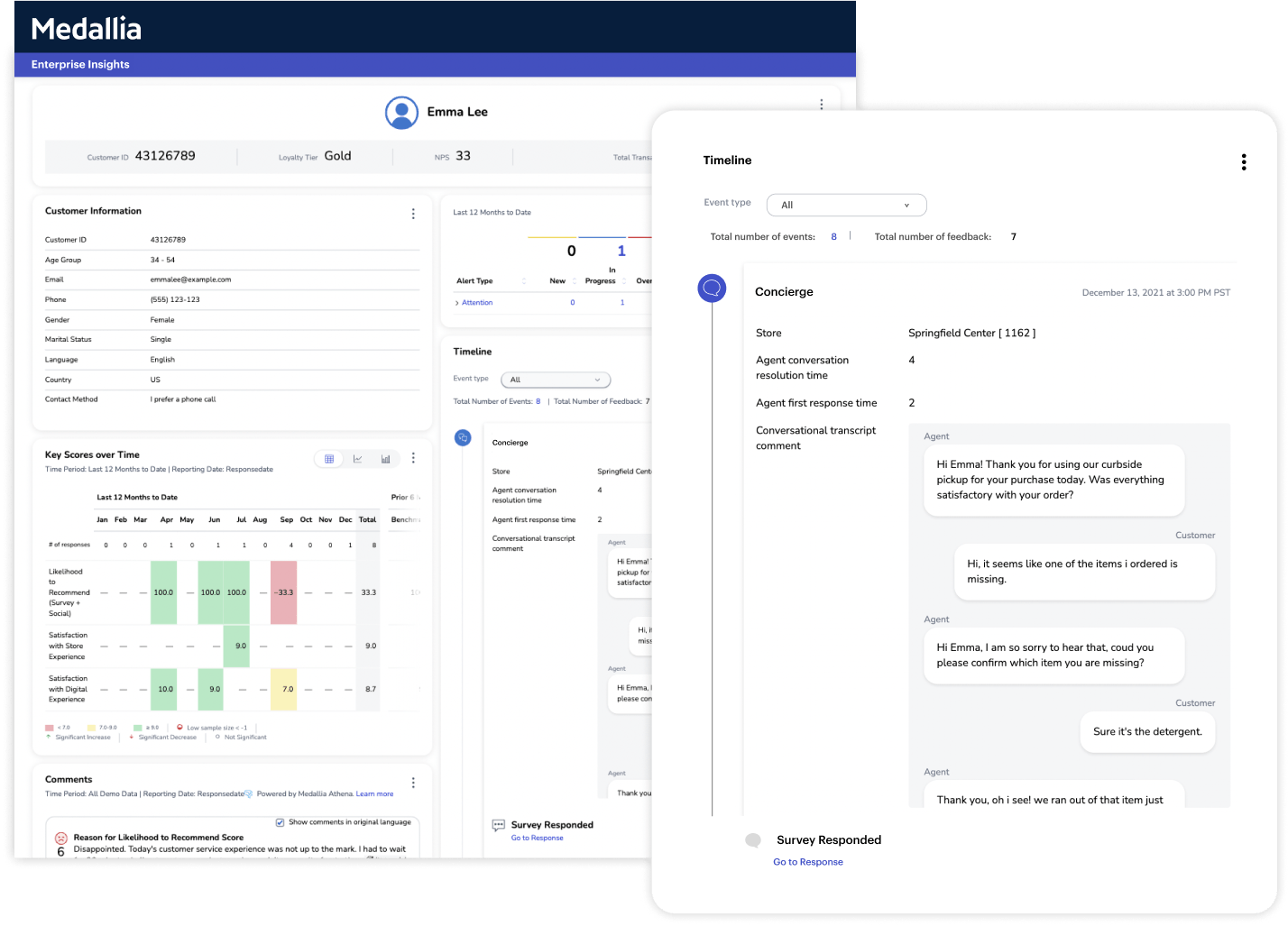 Get the insights your brand needs to easily adapt your operations based upon your customers' changing needs and expectations. Measure your team's performance responding to and resolving customer issues before they become widespread. Take corrective action and close the loop by understanding sentiment from unstructured customer conversations.  Roll-up reporting to benchmark performance across your locations that help detect trends in your business at scale to make the right investments and staffing decisions.