Employee Ideas
Tap into the wisdom of employees to create better customer and employee experiences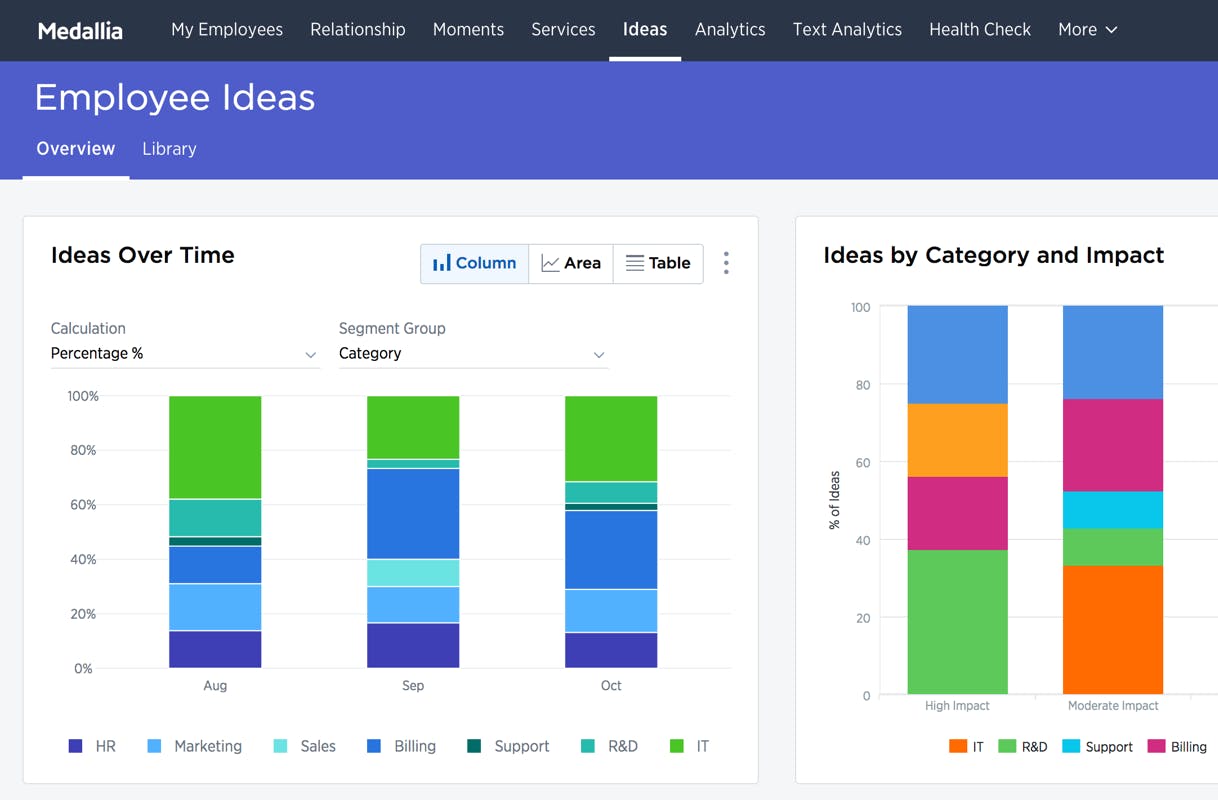 "We are now able to improve continuously. Every day, ideas go from the frontline to the product department. Every day, 365 days a year, we are solving customer problems."
JEROEN VAN DEURZEN, CUSTOMER EXPERIENCE STRATEGY, ABN AMRO
Success Story
Accelerating Corporate Innovation with Medallia Ideas
Learn how ABN Amro has broken the mold to create a customer-centric organization in banking. With Medallia, they capture customer ideas via frontline employees and turn them into innovations to improve the business.
Download Now
Ideas. Insights. Inspiration.
Leverage employees to identify critical customer issues before they show up in customer feedback. Listen to employees and understand what's important to them to drive employee happiness and satisfaction. With Employee Ideas you'll get better at meeting customer needs, empowering employees, and driving creativity and innovation.
Power to innovate across thousands of ideas
Insights Suite
Find Employee insights quickly and prioritize the most valuable improvement opportunities using statistical and regression analysis.
HRIS
No more manual file feeds: our two-way HRIS integration keeps your data current so customer feedback is well-targeted and results are associated with the right teams.
Confidentiality
Adjust confidentiality levels based on unique company requirements, from full anonymity to select administrative access to demographic data.
Integrated EX/CX Reporting
Understand the relationship between employee experience and customer experience metrics at the team or location level.
Real-time Data
Confidential employee feedback is shared by team as soon as surveys close and customer feedback flows to employees and teams in real-time.
Role-based Analytics
Give team leaders direct access to their team's results while reserving higher-level analytics and filtering for leadership and administrators.
Related Resources
Webinar Recording
The Journey of the Employee Experience
Learn how advancing and optimizing employee engagement helps to drive better overall business performance