Partners
Medallia Partners are an extension of our team, playing an important part of our development and growth, helping us create a world where companies are loved by customers and employees.
Interested in joining the Medallia Partner Program? Apply here
Medallia's Services Partner Program is made up of leading global systems integrators, advisory, management consulting, and delivery firms for organizations across all market segments. Medallia's Services partners help organizations of any size from CX advisory through to implementation.
Medallia's Technology Partner Program is a global ecosystem of best-in-class organizations that make software products that work seamlessly with Medallia, extending the customer-needed functionality and capabilities to derive more value from customer in the Medallia platform.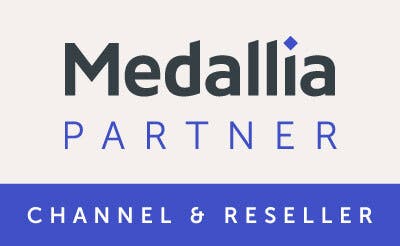 Medallia's Channel and Reseller Partner Program is a multi-tiered channel model designed for organizations whose primary focus is growing their business through selling Medallia products and solutions and providing additional value-add services.
Medallia Xchange
Choose from a variety of applications to jumpstart experience programs designed for specific industries and lines of business.
Visit Medallia Xchange