Turning feedback into product features and customer retention in B2B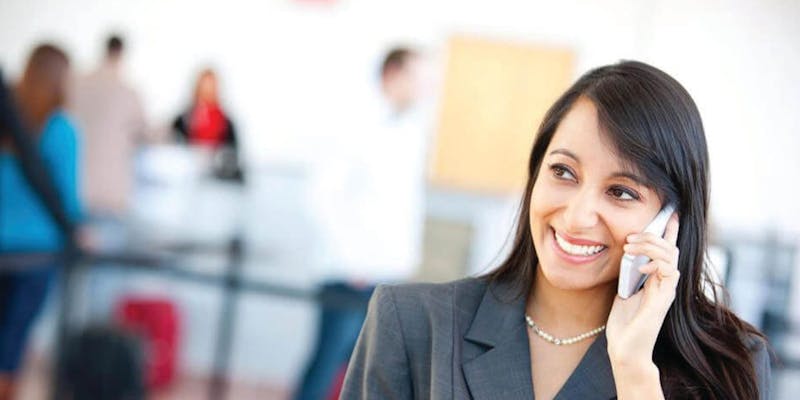 With Medallia, RingCentral is empowered to act on customer feedback. Support and sales teams use feedback to recommend improvements to their training programs and support processes. Product teams now have access to customer feedback that fuels product feature innovation according to the needs of the client. The marketing organization uses feedback to identify promoters as references for customer stories.
Turning feedback into features
Soon after implementing Medallia, RingCentral gleaned valuable insights about product innovation. Customer suggestions about potential improvements to reporting capabilities, compliance requests, and user admin features were immediately incorporated into the company's existing product roadmap as new features to include in upcoming product releases.
One example of this innovation is RingCentral's recently launched integration with Google for Work. "The feedback we heard informed us that many of our customers were relying on Gmail™ in their everyday work," said RingCentral President Dave Berman, "We wanted to respond to our customers and provide a complete solution that embeds RingCentral into important business applications."
How the RingCentral sales team became "sold" on Medallia
Members of RingCentral's sales team played a strong role in determining how they use Medallia. A cross-functional team headed by Voice of the Customer Senior Manager Noomi Codon allowed sales to design workflows in the Medallia program—outlining such essential details as who receives alerts and what the path of alert escalation should be.
"Having sales talking about who they wanted the alerts to go to was crucial, and it paid off," said Codon.
With a closed-loop process rate of 100% and a Net Promoter Score (NPS) increase for medium and large clients, RingCentral has already seen promising results with Medallia – and RingCentral's highly engaged sales team plays a significant role in this success. Faiza Hughell, RingCentral's VP of Direct Sales, said, "Having that granular information and direct feedback helps us redefine our training programs, our onboarding processes, and even the expectation we set in the sales engagement."
Using feedback to drive a culture of customer-centricity
RingCentral's sales and support teams are highly engaged in the company's VoC program, and their focus has driven significant increases in customer satisfaction. Key to this engagement are the teams' Medallia dashboards, which aggregate relevant customer information – including feedback and Salesforce.com insights – in real time. Convenient access to customer data makes it easy for the team to respond quickly to customer comments. The customer support team, in particular, responds to all customer inquiries within 24 hours – with particularly pressing issues often receiving a response within 20 minutes.
Their dedication has led to impressive results. RingCentral's support team has always been highly rated by customers, but after rolling out its Medallia dashboards, it achieved an average customer satisfaction score of 9 out of 10 in two key market segments. As Chad Freeman, RingCentral's Customer Support Director notes, "Medallia was a key component in our ability to exceed an average customer satisfac-tion score of nine. Without real time customer feedback and the opportunity to close the loop with the customer when the feedback is fresh, this score would have been much more difficult."
High engagement isn't limited to RingCentral's sales and customer support teams. Product teams refer to customer feedback scores as a critical "vital few" metric – one of a few select measures of their daily program – and check results regularly for opportunities to grow with the needs of clients.
Walt Weisner, RingCentral's SVP of Global Customer Care, describes the renewed focus on the customer as an important cultural change across the enterprise. "We were very much focused on product development. And now, we've become very customer facing as well in just 12 months—one of the most dramatic changes I've seen in the 30 years I've been in business. A lot of that has to do with the Medallia platform being able to provide us with that visibility, from the frontline to the executives."
Source: Case Study, Using Innovation to Drive Customer Retention at Scale
"Medallia's tools have transformed our focus on our customers' needs. For us, the verbatim customer feedback is gold."
Dave Berman
President RingCentral