Supercharge your CRM
Medallia's AI-driven experience management application merges the voice of your customer with your Salesforce data, so your Sales & Services teams can better engage with customers and make more informed decisions in real time.
More Signals, More Opportunities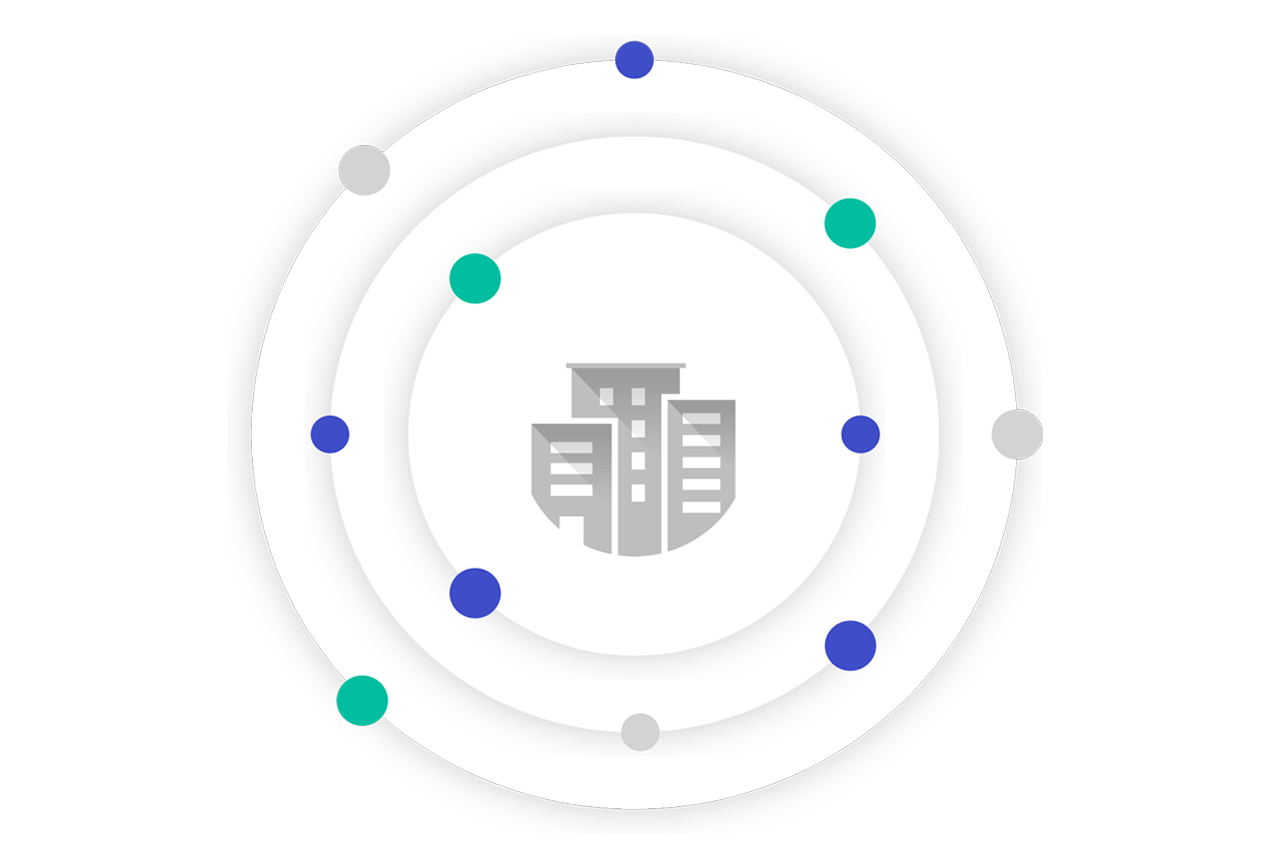 Processing more experience signals means highly accurate customer intelligence. Medallia collects and analyzes billions of signals from direct and indirect sources, providing new insights that can drive immediate action across all departments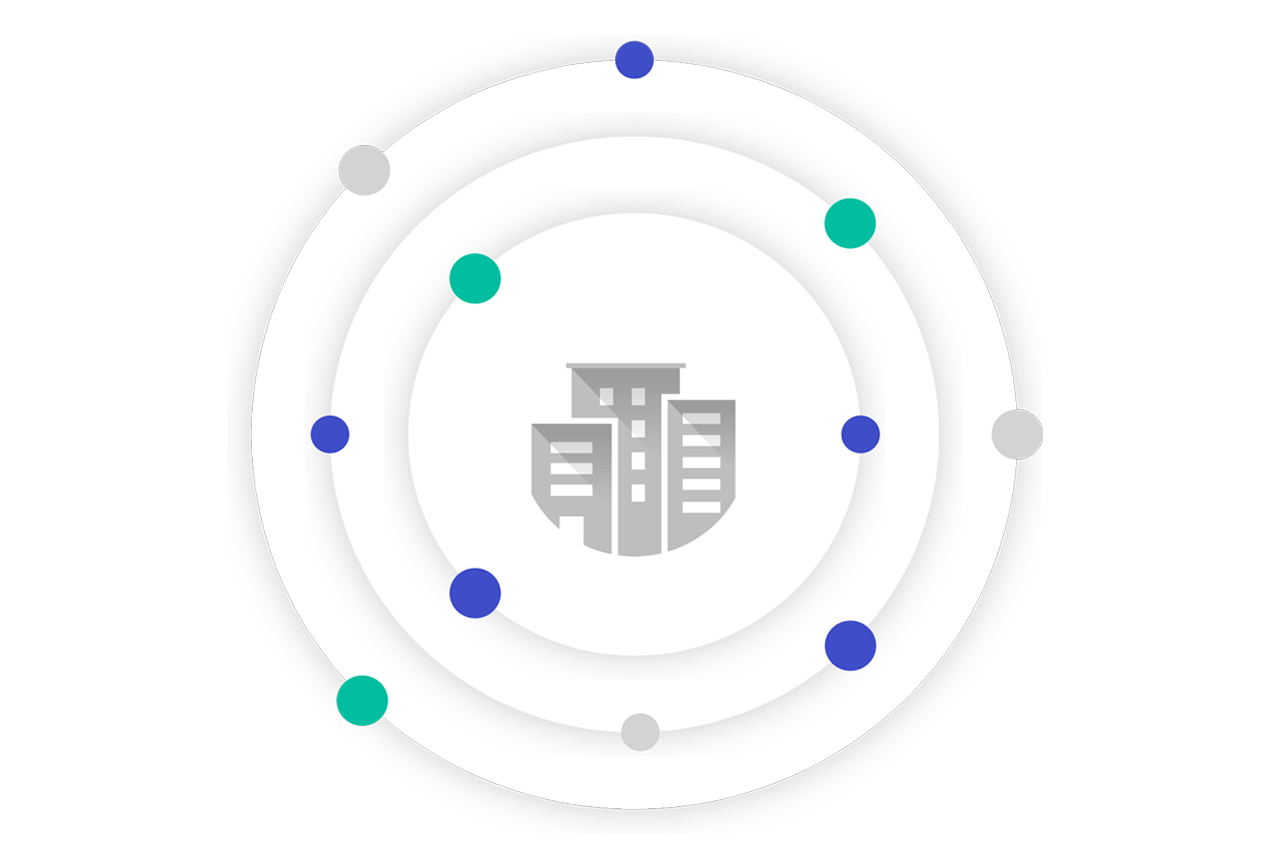 Feedback data and analytics from Medallia use LIghtning components to integrate with Salesforce data, creating contextual access to experience insights so your customer-facing teams have a more accurate understanding of their account relationships
The Medallia integration application allows feedback requests to be initiated across the customer journey from important moments in a sales cycle to relationship activities and touchpoints.
Faster ROI, Better Outcomes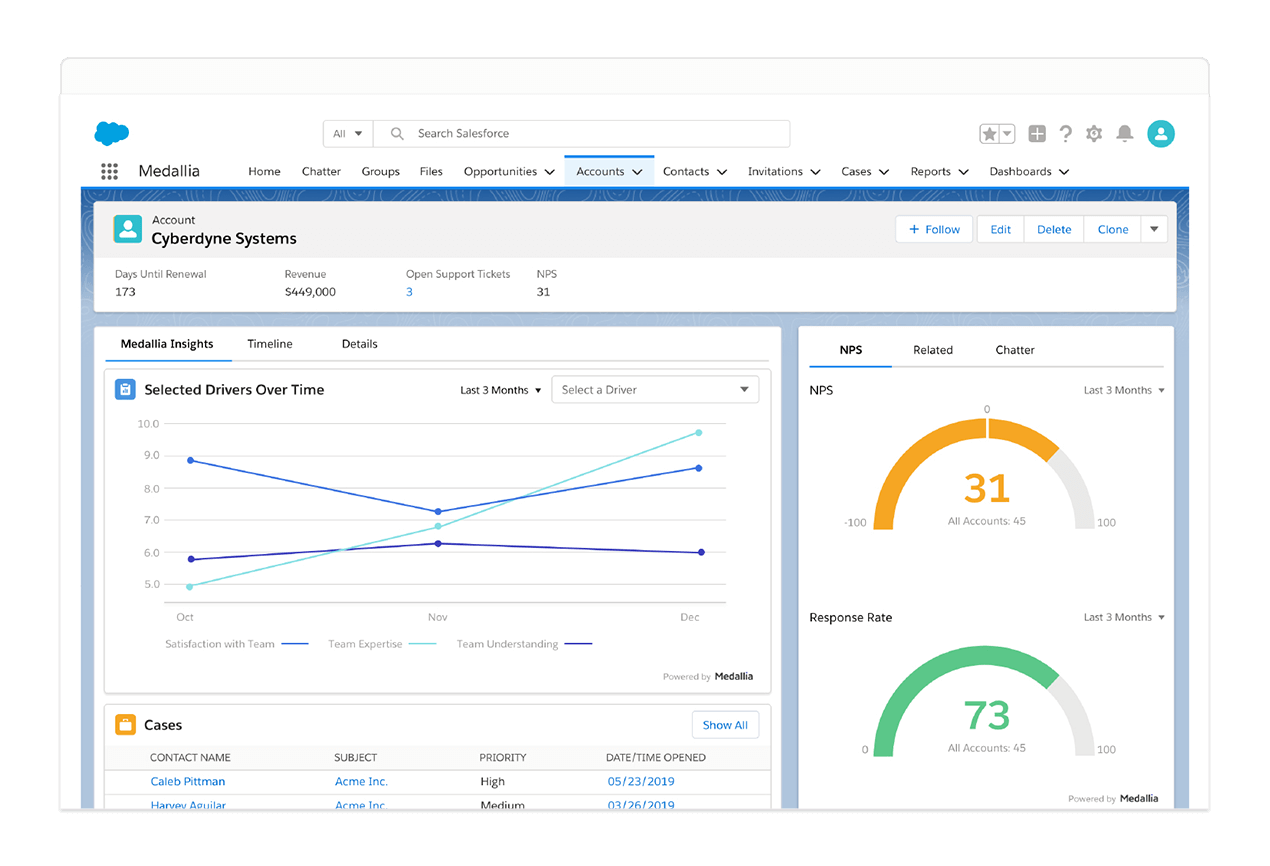 By combining the power of Salesforce and Medallia, you get the most out of your investment in a CRM - better engagement, better action, and less churn
Integrate Medallia customer feedback directly into your CRM and enable it to collect feedback on its own, give your team all the customer information it needs in one dashboard.
Enable support teams to prioritize and solve problems more efficiently
Combine information on what a customer does with what they say for a more complete picture and  improved account relationships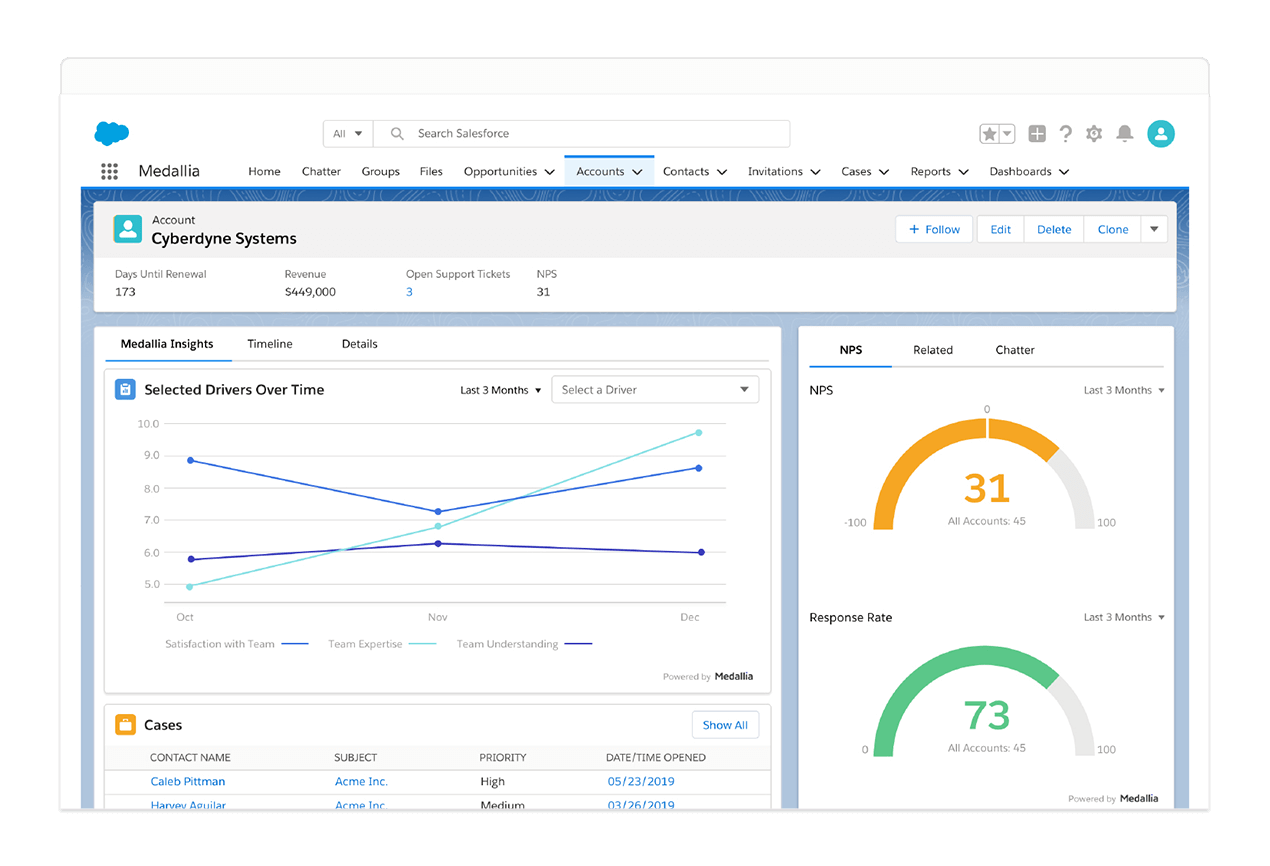 Seamless Integration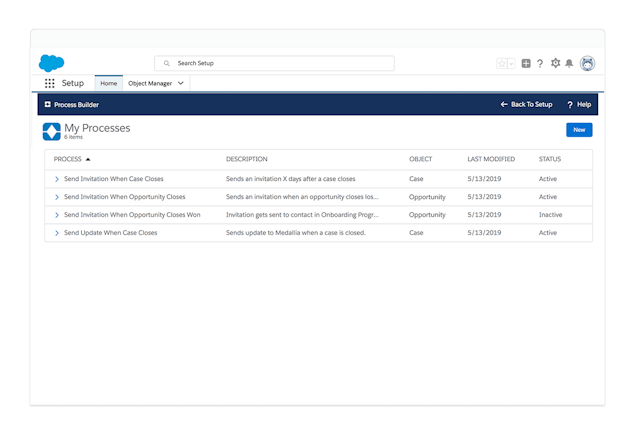 Medallia for Salesforce provides a pre-configured bi-directional integration with Salesforce Sales and Service Clouds to power combined customer data insights and drive closed-loop feedback actions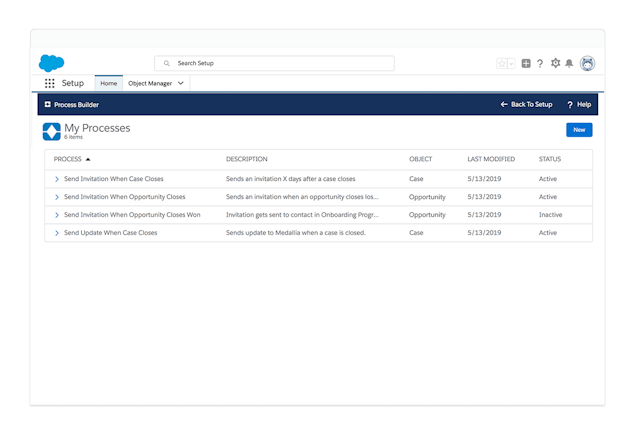 Accelerate sales cycles by better informing sales on potential detractors
Renew and recover accounts using first-hand feedback on key satisfaction drivers
Discover unmet needs as vocalized by your customer base and opening up new expansion opportunities for Sales and Account Management Teams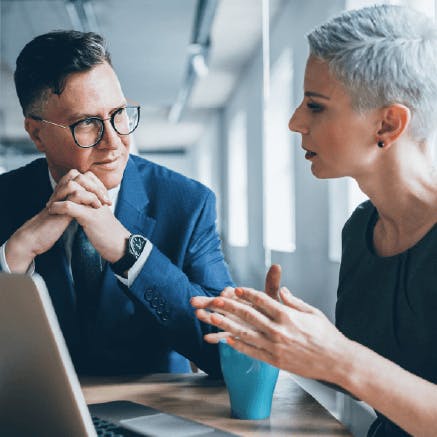 Blog
10 Ways to Supercharge your Salesforce Data with Medallia
Explore how the seamless integration between Salesforce and Medallia allows you to drive positive business outcomes
Learn More

"Medallia Sales and Service Experience is a welcome addition to AppExchange as they power digital transformation for customers with actionable real-time insights on critical parts of the sales cycle."
GM, Salesforce AppExchange
Read More