DIGITAL EXPERIENCE ANALYTICS
Heatmaps
Visualize on-page trends at scale to understand how visitors are engaging with your websites and apps using Medallia's heatmaps.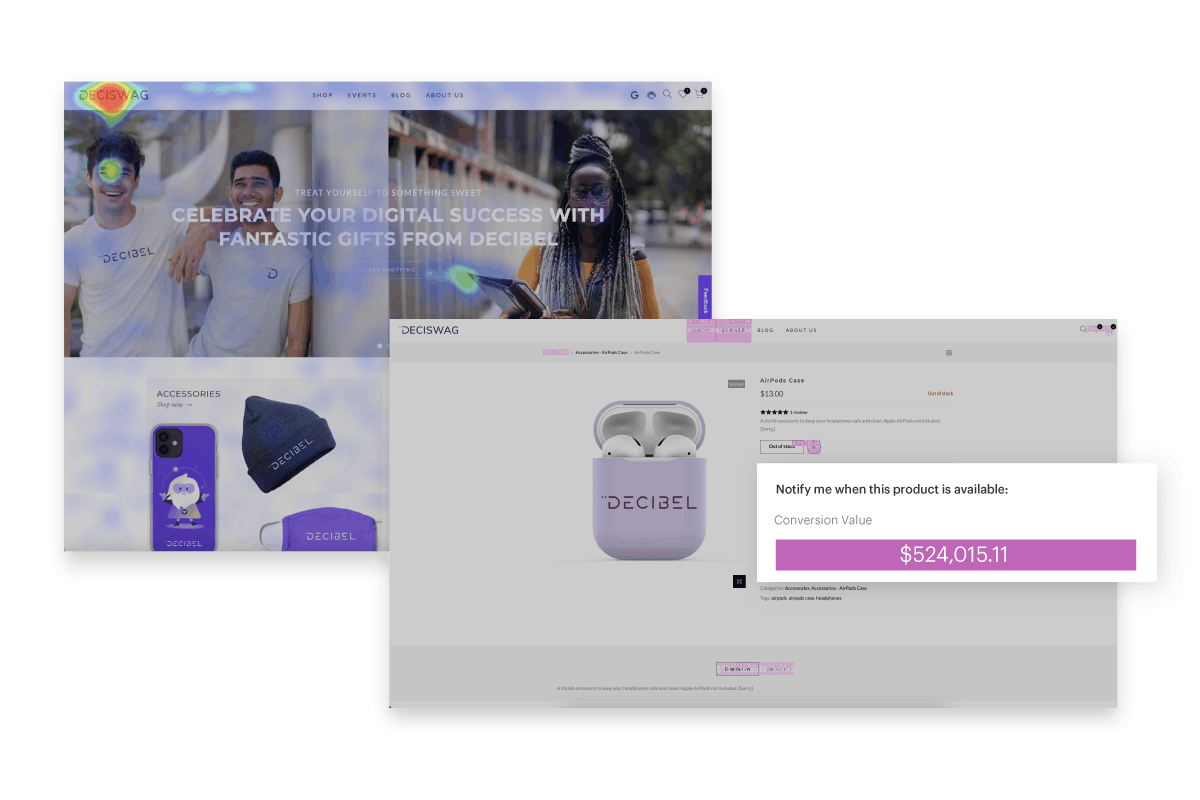 Get at-a-glance insight into aggregate trends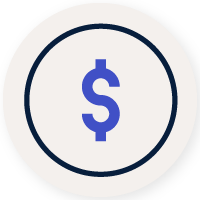 See where visitors are focusing 
Immediately understand where engagement is highest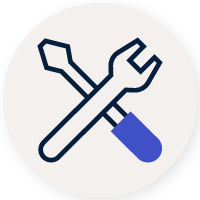 Focus on what you need to know
Whether it's clicks, conversions, behaviors, or focus time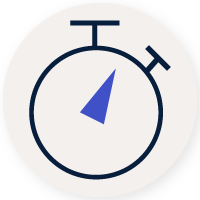 Make data-driven decisions 
Compare heatmaps side-by-side for smarter A/B testing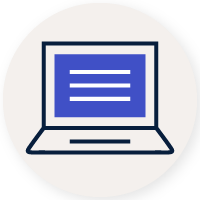 Adjust for your audience 
Uncover what customers want, and give it to them 
Visualize customer behavior, realize faster ROI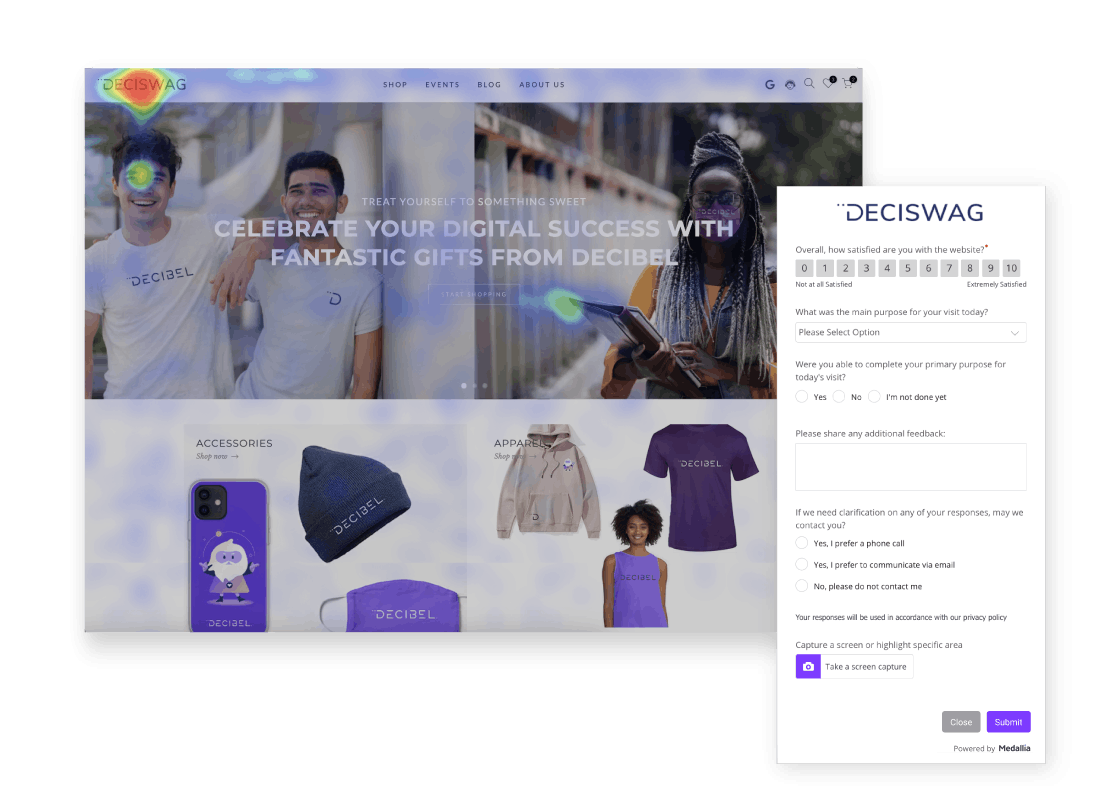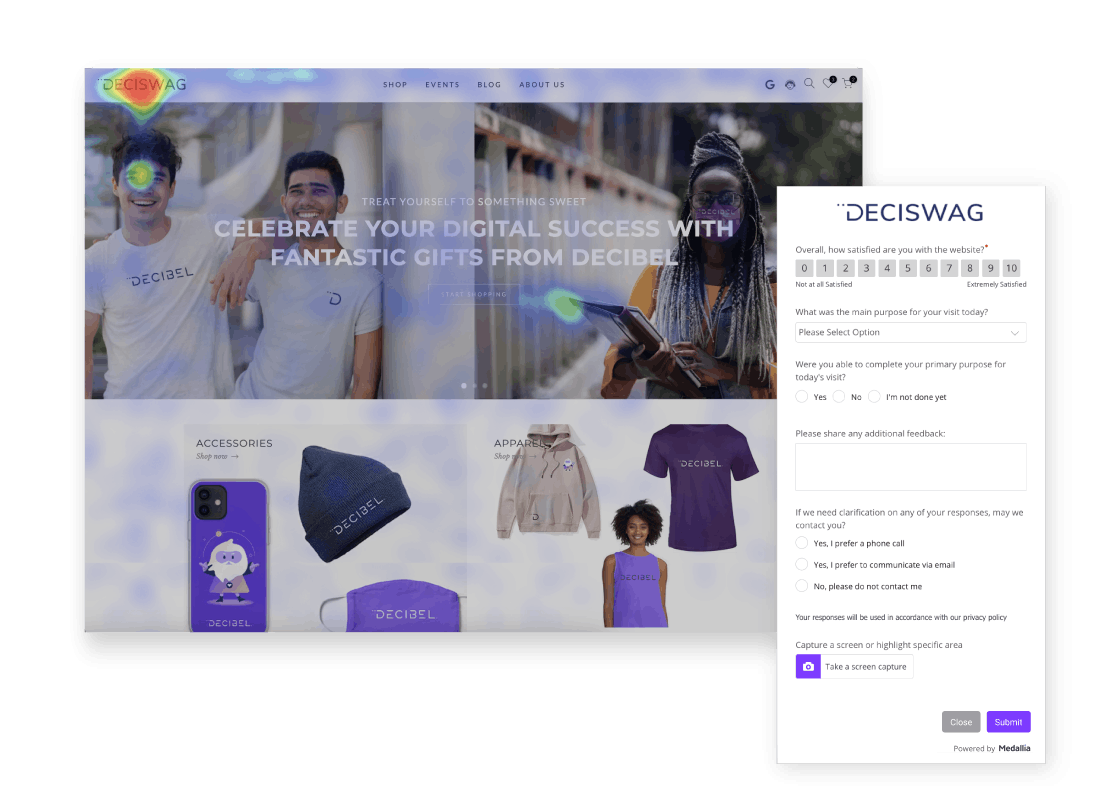 Understand everything that happens on your digital properties. Medallia tracks traditional heatmap metrics such as clicks, hovers, conversion, and revenue, while also surfacing deeper insights, such as the sentiment of your users as they interact with on-page content. 
Access session replays directly from heatmaps in a single click. This seamless workflow makes it easy to quickly understand and resolve emerging trends. 
Get insight into every type of interaction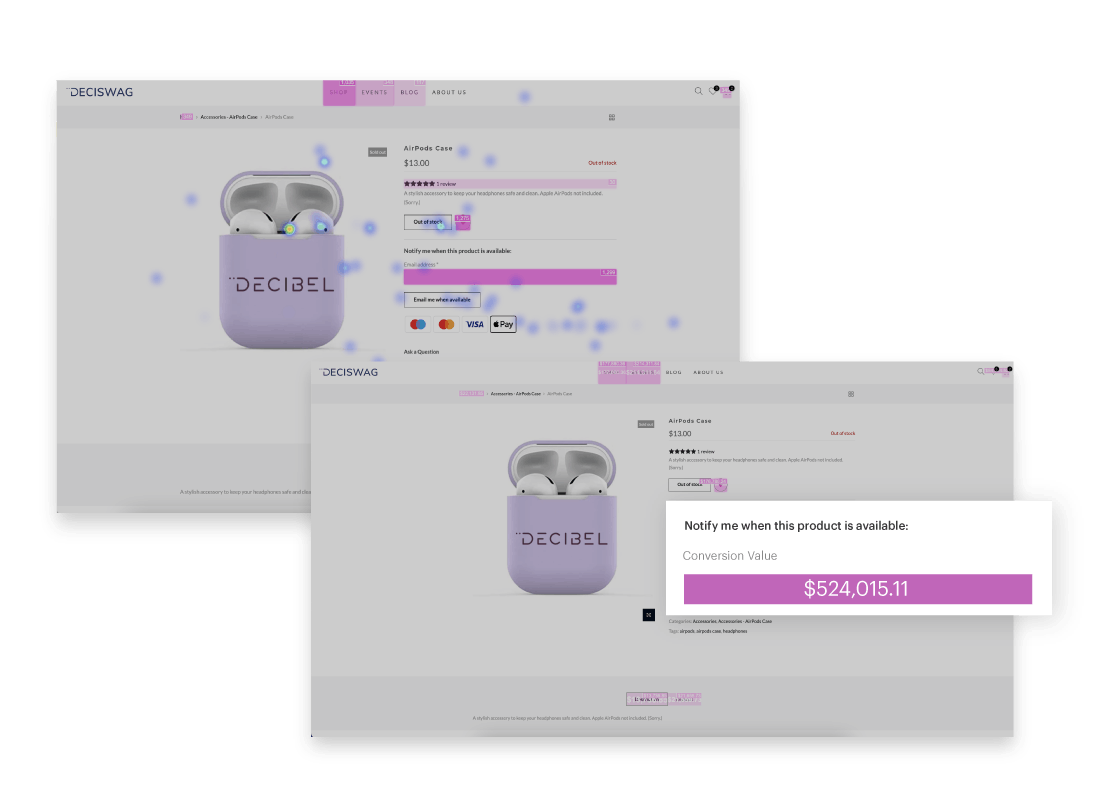 Access a comprehensive suite of heatmaps to track every on-page interaction, including: 
Behavioral - track sentiment across on-page elements 
Scroll & Dot - visualize on-page clicks and scroll activity 
Attribution - identify content that drives conversion and revenue 
Hybrid/Attention - discover what elements draw customer focus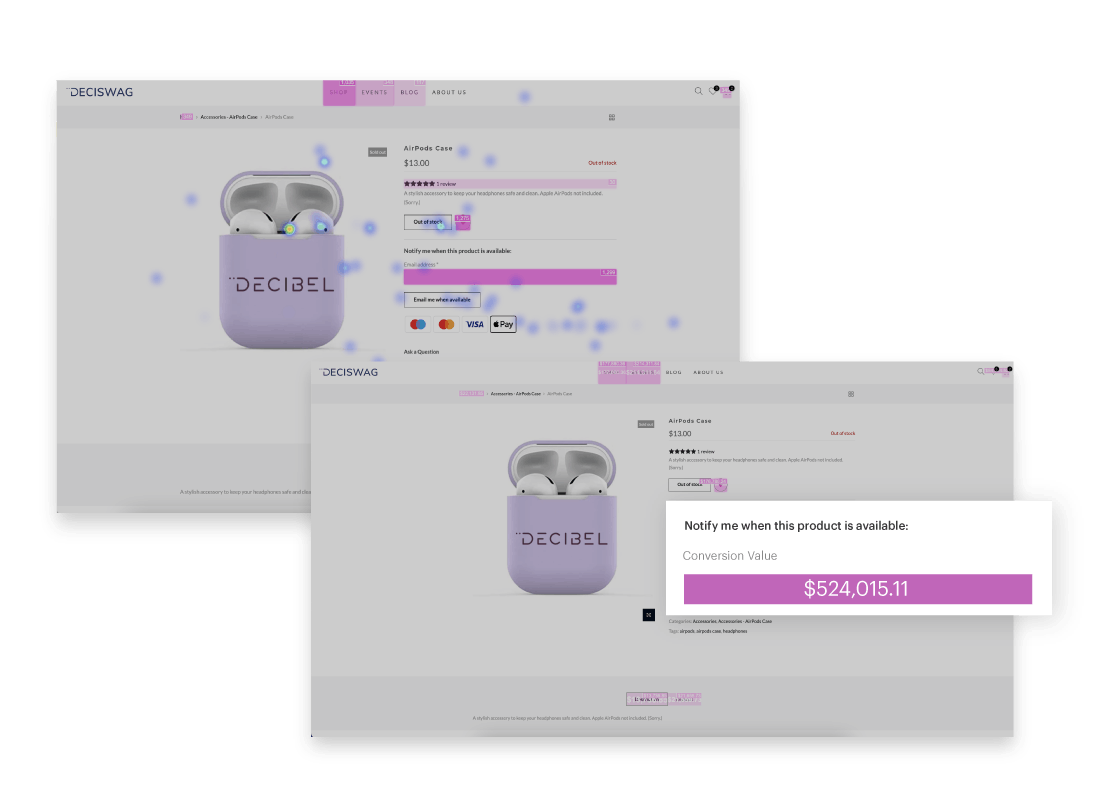 Know your audience, optimize performance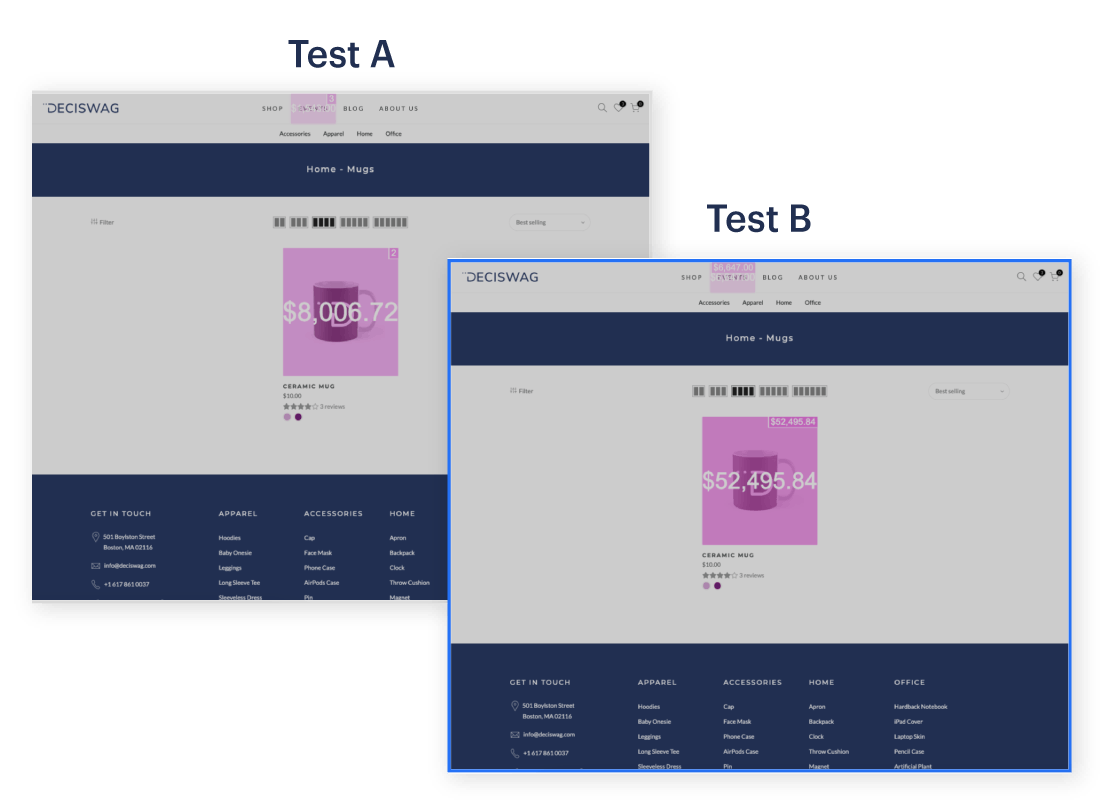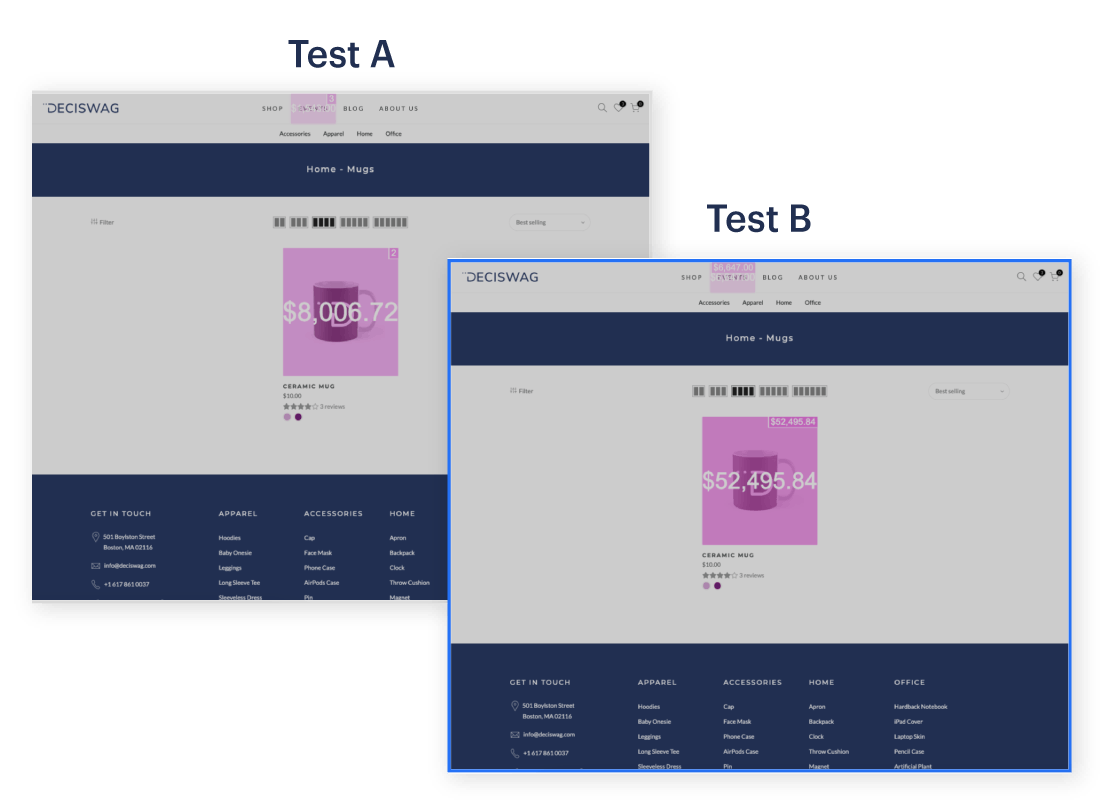 Give your customers exactly what they want. View different audience segments or types of heatmaps side-by-side to analyze A/B tests and optimize high-impact pages and screens. 
Use these insights to optimize key steps in your visitor's journey, such as campaign landing pages, package offerings, self-help pages, and checkout pages. 
Case Study
How Amadeus Increased Clicks by 100% with Medallia 
Learn how Amadeus increased conversion and engagement rates by +100% through data-informed layout changes with Medallia. 
Read Now