DIGITAL EXPERIENCE ANALYTICS
Revenue Impact
Quickly identify the biggest opportunities for revenue on your digital property, and understand how to increase your bottom line.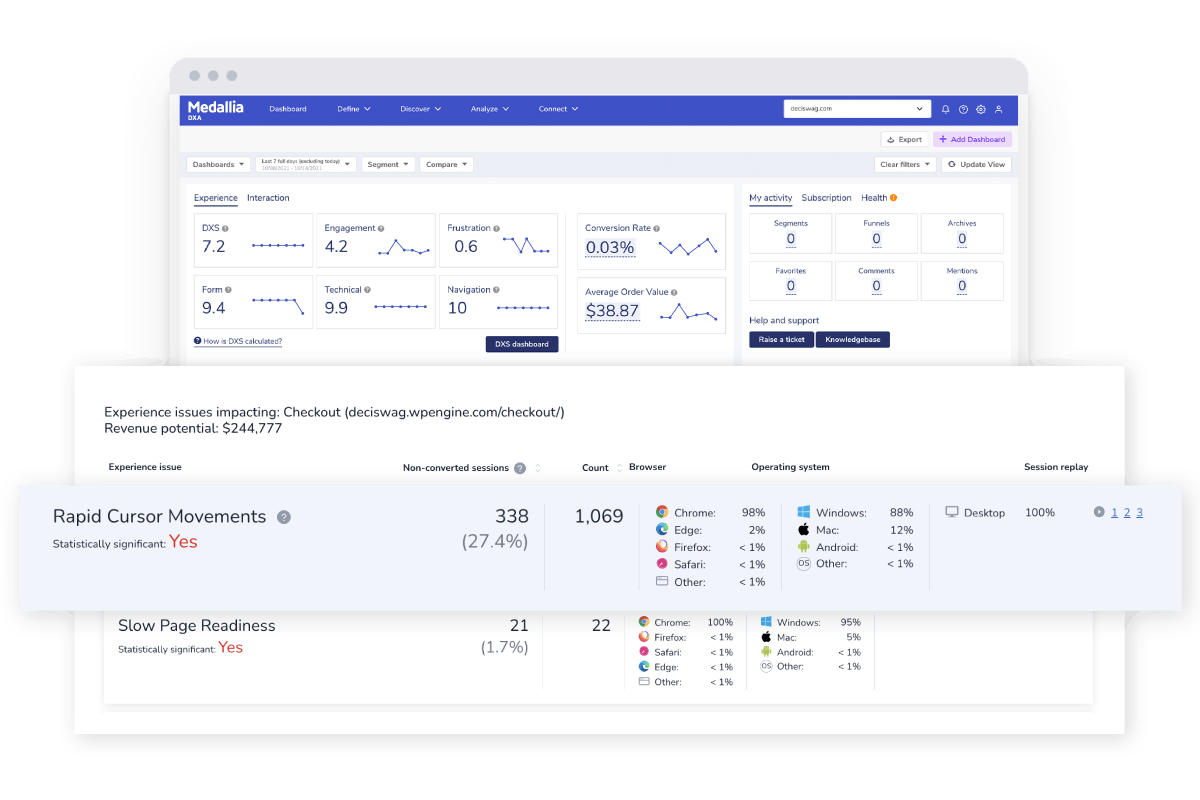 Increase your bottom line in 3 clicks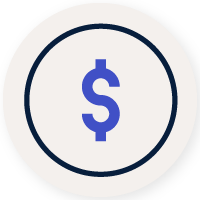 Quantify your largest opportunities 
Know where you need to focus to increase your bottom line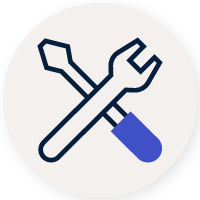 Immediately pinpoint root causes 
Visualize the moment to diagnose any issue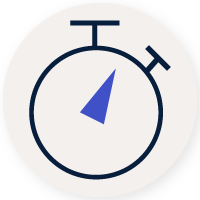 Act quickly for faster results 
Share the opportunity and the solution with your team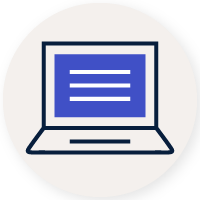 Prioritize the right pages 
Uncover previously ignored pages critical to conversion 
Quantify the revenue impact of each experience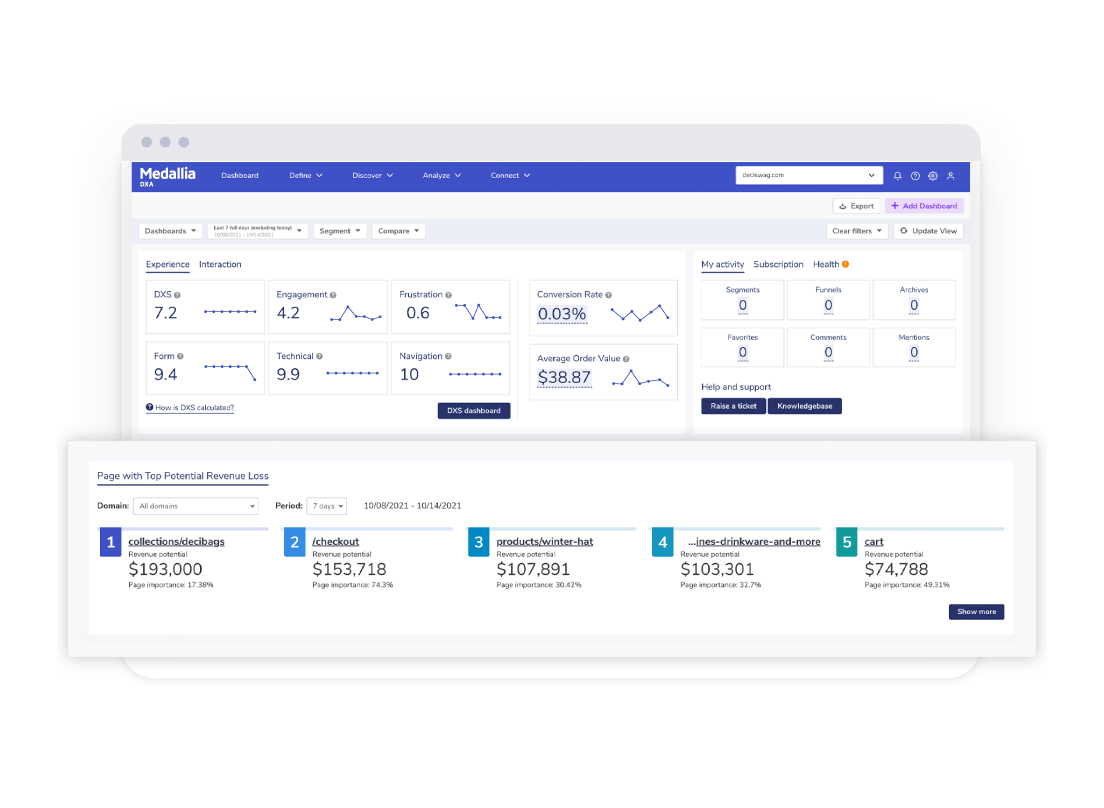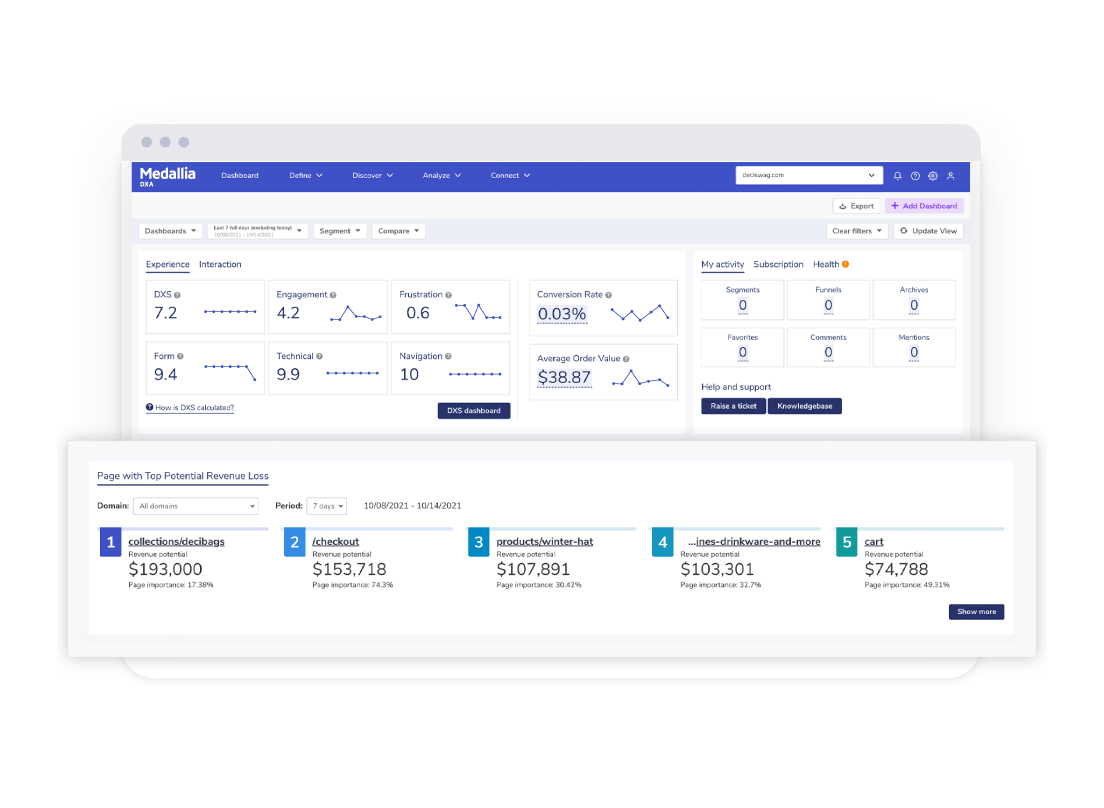 Uncover your biggest opportunities for revenue, at one glance. Medallia automatically identifies the top 100 pages with the highest revenue potential, along with the estimated revenue opportunity associated with each experience. 
Customize revenue recognition to fit your goals. For non-ecommerce websites, you can assign revenue to any significant event in your conversion funnel, from downloading a PDF to signing up for a consultation.
Create clear action plans that quickly realize revenue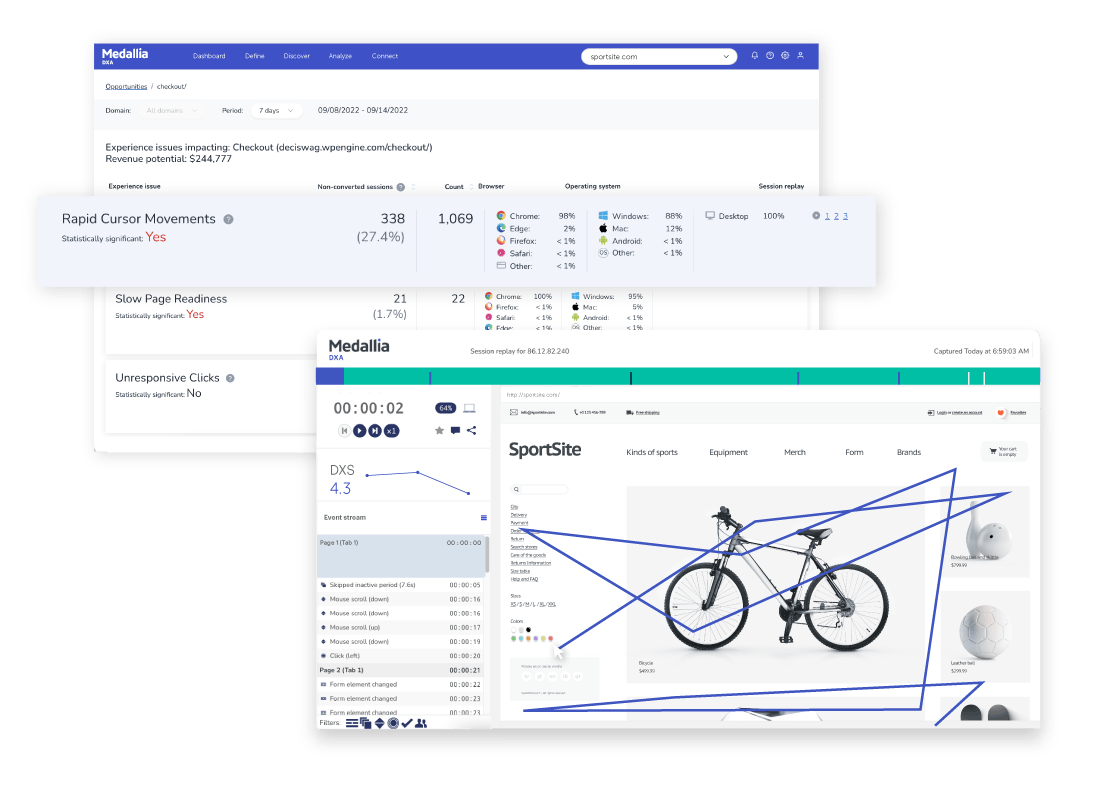 Immediately take next steps that you know will make an impact. For every revenue opportunity, Medallia identifies the exact issue and directly links to a representative session replay so you can visualize what the issue is, why it's happening, and how to fix it.
To kickstart resolution, tag teammates in session replay, flagging moments where the experience issue comes to life.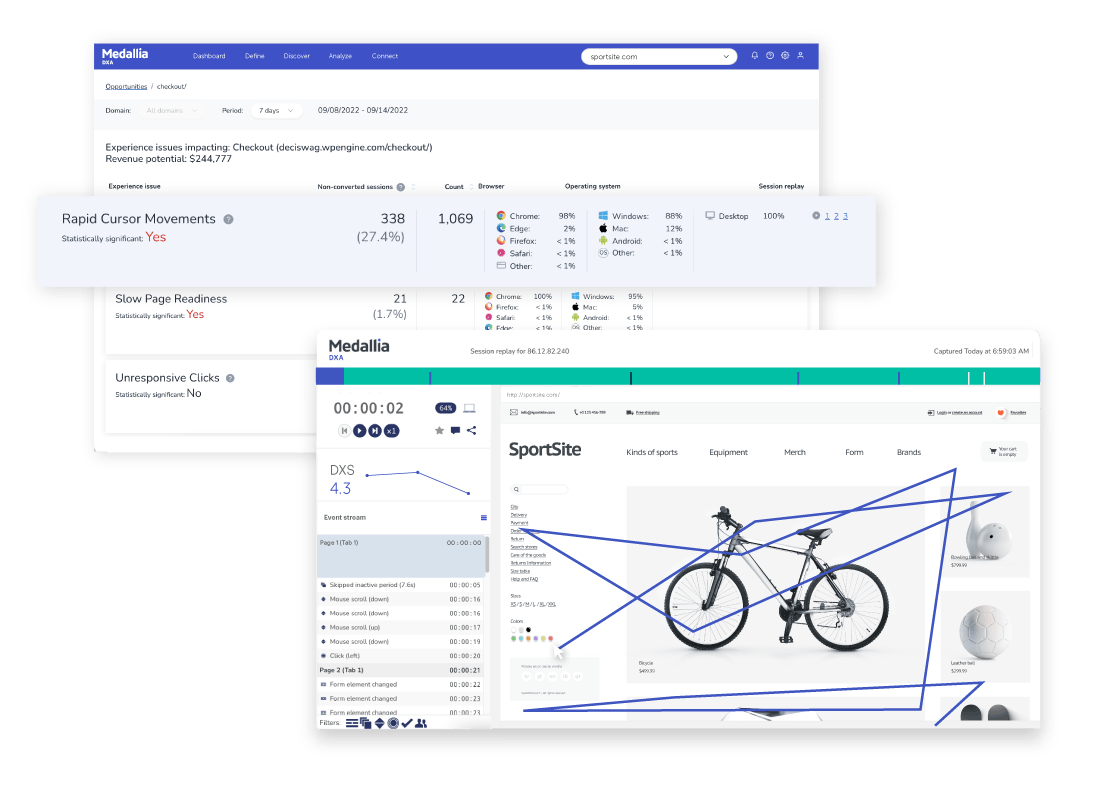 Uncover pages critical to conversion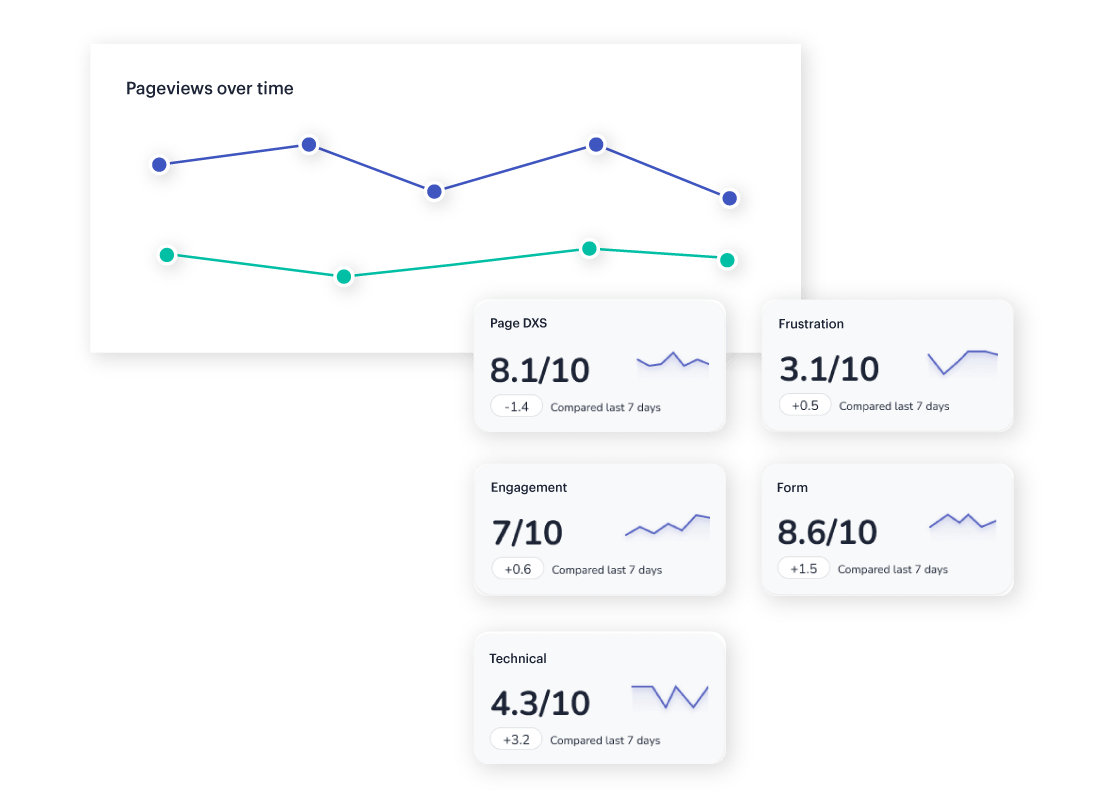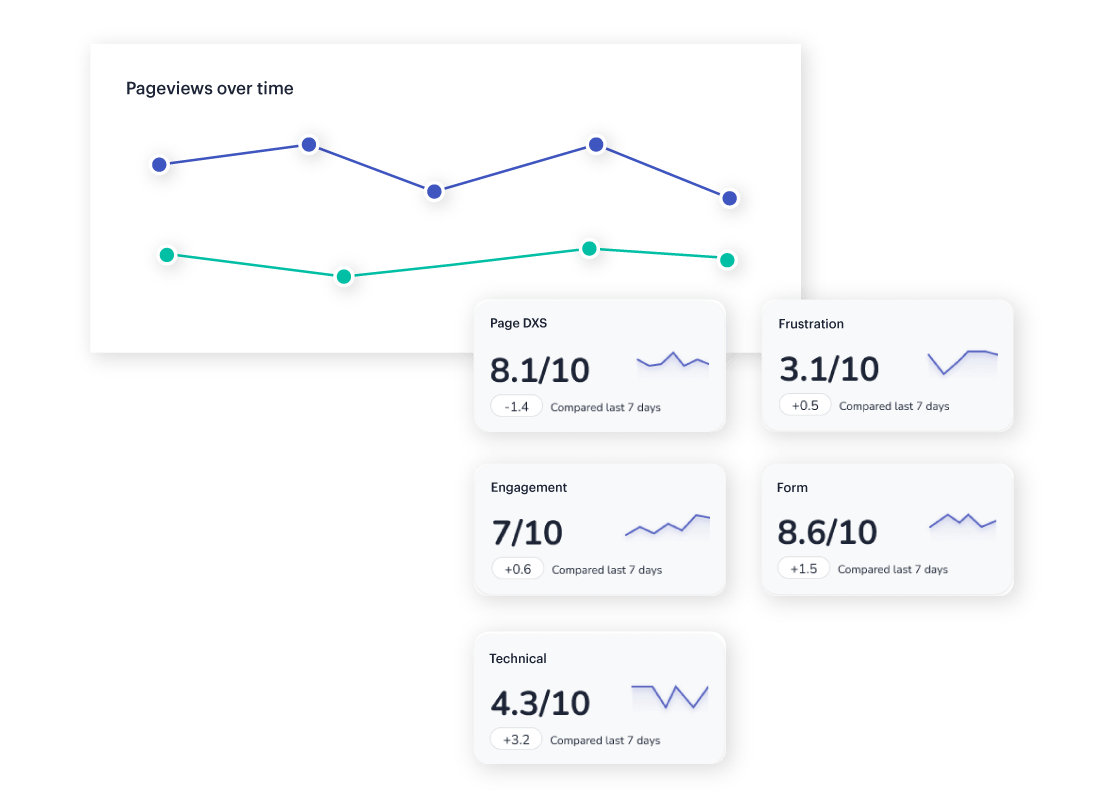 Discover the pages that are making (or breaking) your conversion funnel. Medallia's AI technology surfaces how much individual pages influence conversion—even if those pages aren't in your original funnel. 
This objective analysis of page importance makes it easy for teams to focus time, energy, and resources on the areas that will drive business growth and ROI.
Ebook
The Essential Tools of DXA 
Want to learn more about revenue impact? Get the ultimate guide to Digital Experience Analytics tools for enterprise today. 
Read More