The Tools You Need to Win Resident Retention
Empower your team to understand and optimize the complete resident journey with a solution built by leading property management experts. Medallia Go's complete turnkey resident feedback platform, is here to help your property management brand:

Anticipate your residents' pressing needs

Transform their experiences

Predict their most
likely behavior

Drive resident conversions, renewals, and occupancy rates
Understand and Optimize the Resident Experience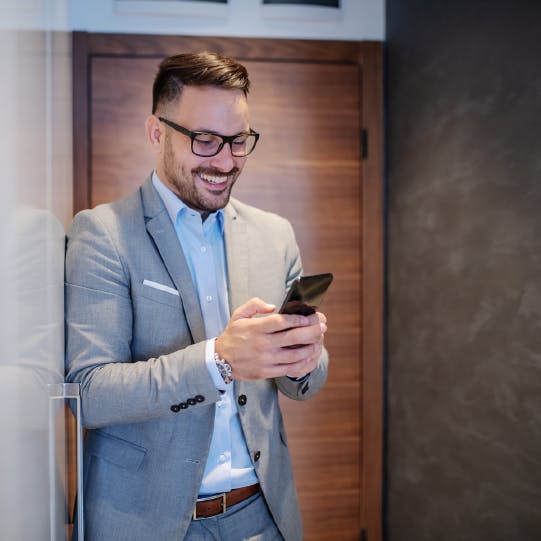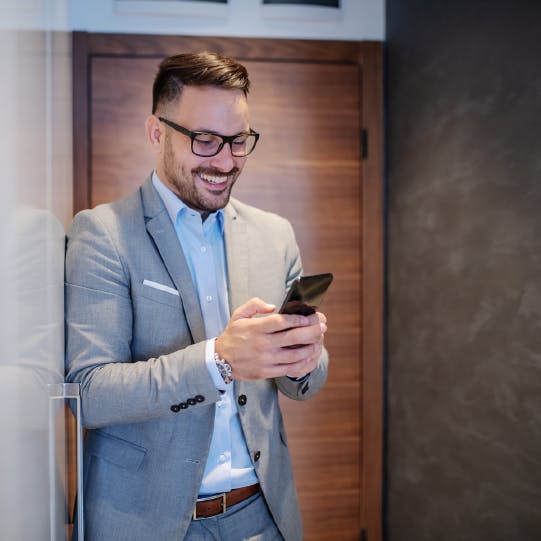 See how you're performing at every point in the resident lifecycle
Get instant access to key customer feedback from email, surveys, social media, ratings, reviews, and messaging platforms, and respond seamlessly across multiple channels.
Collect feedback from the right resident, at the right time
Build, launch, and deploy surveys from an extensive library of field-tested questions with quick and easy automations.
Leverage the power of AI to uncover actionable insights
Manually analyzing resident comments is a thing of the past — with Medallia's native text analytics engine, your property management company can unlock and organize valuable insights, instantly.
Improve the resident experience and increase conversions and renewals
Leverage best practices tailored for property management to convert potential residents into residents and existing residents, into renewals.
Track Your Performance Against Your Peers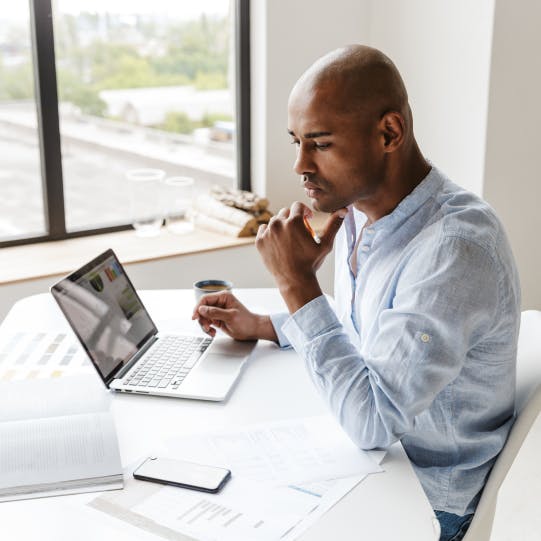 Gain a competitive advantage with built-in industry benchmarking. Quickly compare how your resident engagement and experiences stack up to other property management companies.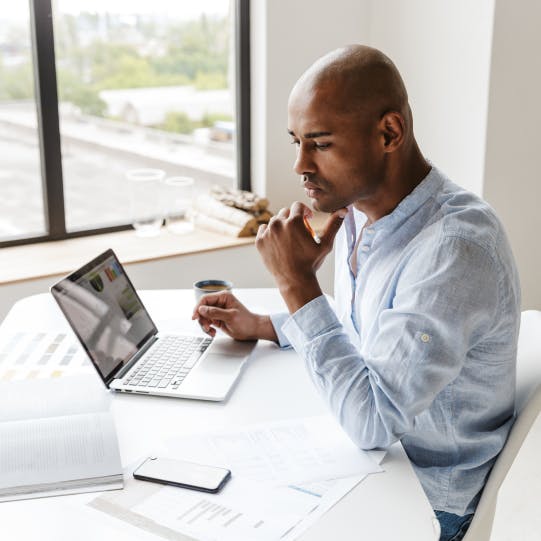 Launch Contactless Resident Communication with Mobile Messaging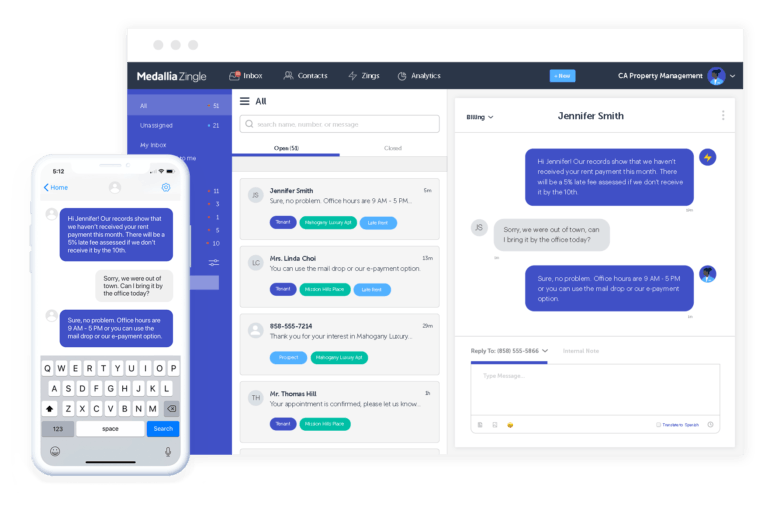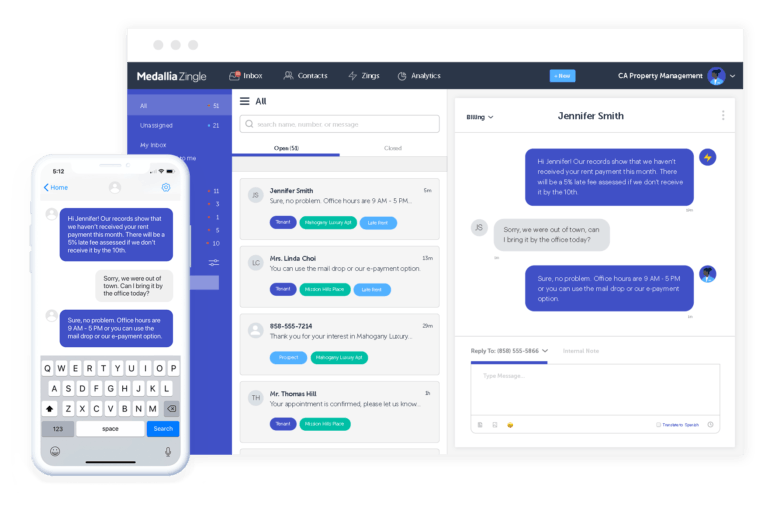 Medallia Go's seamless Zingle integration empowers direct communication with your prospects and residents through intelligent two-way messaging. With Zingle's intuitive user interface and industry-leading templates and automations, your staff can quickly improve communications during every stage of the resident journey:
Send automated messages to residents with important reminders like when rent is due, package pickup, and lease renewal.
Message residents directly during escalated issues.
Send move in/out feedback pulse surveys.
Build a resident database and segment groups to notify them of community events and maintenance issues.
Enable MMS messaging so residents can send images to maintenance.