One single platform for managing customer experiences, ready-made for you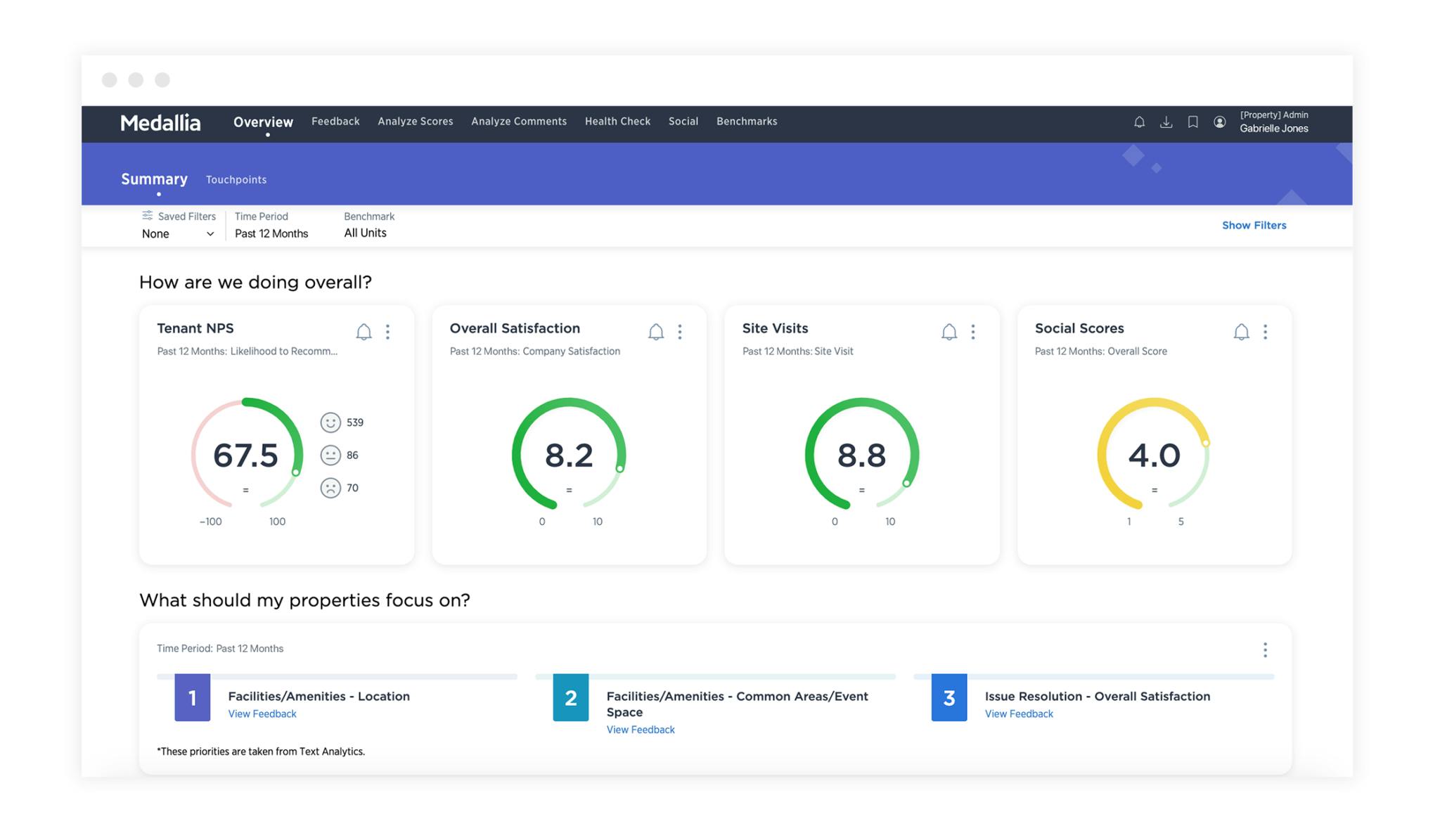 Capture all of your critical voice of the customer insights in one central system designed to help you understand and optimize experiences, grow loyalty, increase retention, and scale your business.
Text Analytics & Machine Learning
Quickly identify your biggest investment opportunities to improve customer experiences
Turnkey Solution Built by Industry Experts
Get up and running in days with a turnkey feedback platform that leverages industry best practices
Industry Benchmarking
See how you stack up to the competition with built-in benchmarking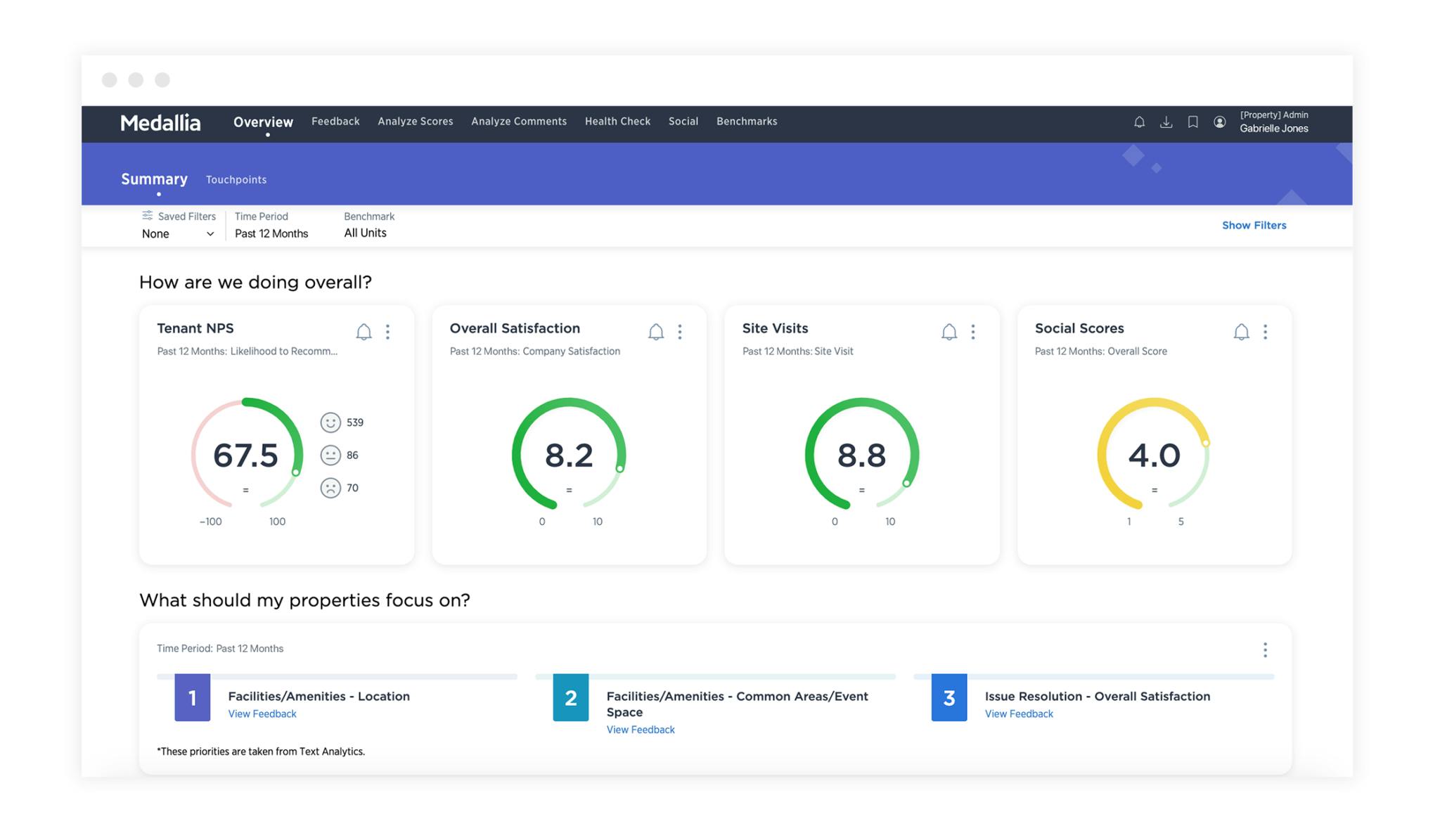 READY, SET, LAUNCH
All the features you need, included in one powerful, out-of-the-box platform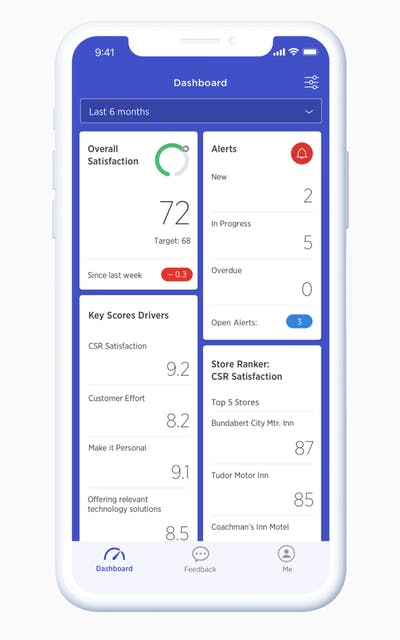 Capture both solicited and unsolicited feedback across channels
Social media
Surveys
Third-party rating sites and review platforms
Understand the customer experience in real time
AI and machine learning
Text analytics
Automatic dashboards and reporting
Built-in industry benchmarking
Follow-up workflows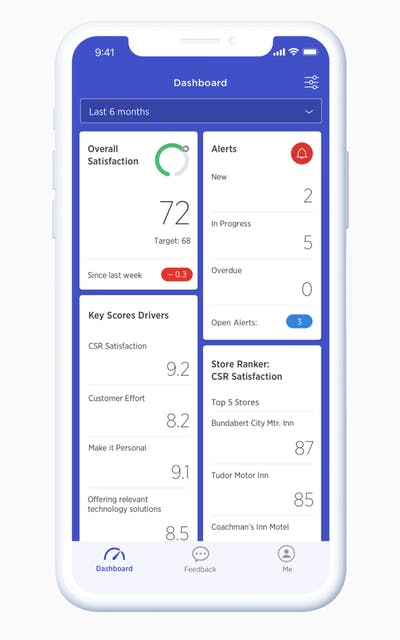 All your customer experience touchpoints. All in one place.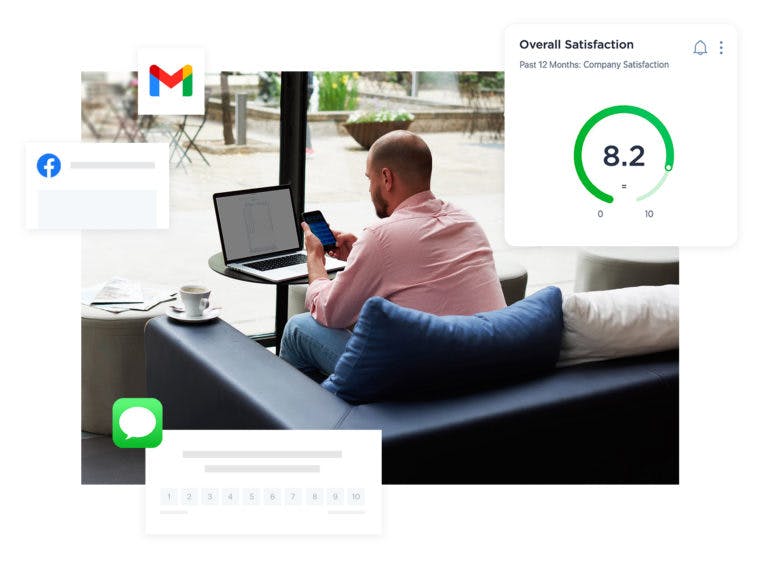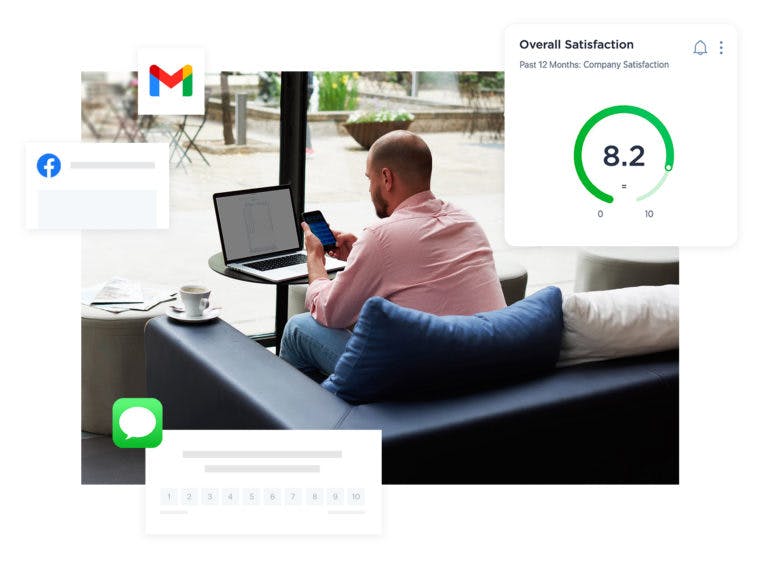 Capture key experience signals from everywhere — feedback you've asked for via surveys as well as unsolicited ratings, reviews, social mentions, and more. Plus, tie in operational data from important systems, like your company's CRM, POS, and ERP.
Real-time feedback. Real-time responses.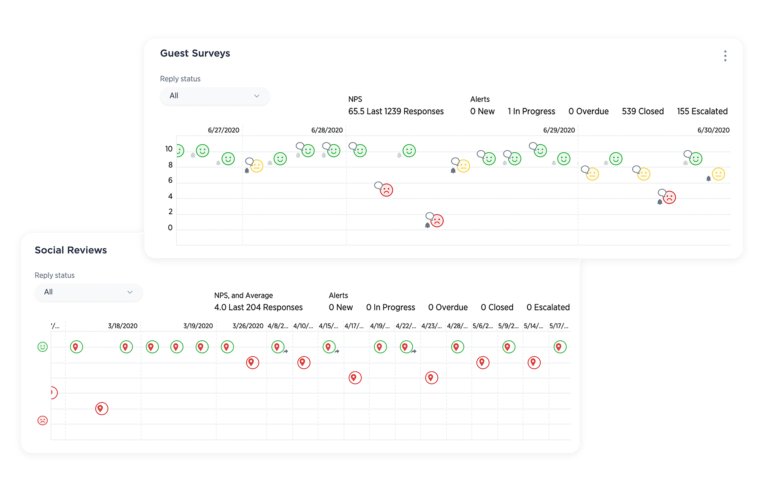 Launch surveys. With an extensive library of field-tested questions to choose from and automatic distribution schedules available, build and deploy surveys faster than ever.
Anticipate needs. Get a pulse for the voice of the customer with customer comments, reviews, and insights from across social media, messaging channels, review platforms, and surveys.
Get alerts in the moment. Stay up to date about key customer feedback from surveys and social media that need your attention.
Respond seamlessly.  across multiple channels. React to feedback and reviews from customers in real-time.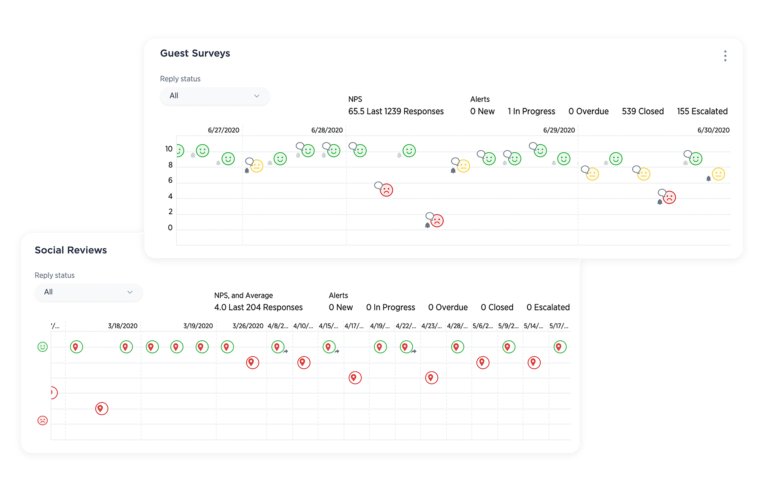 Instant text analysis. Instant answers. Instant improvements.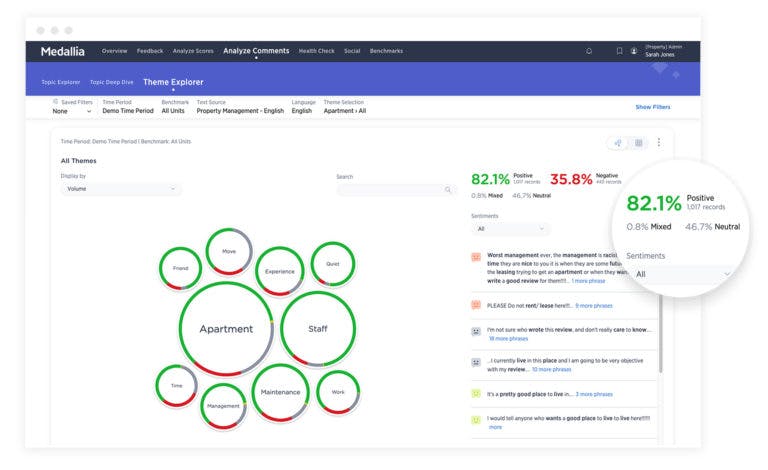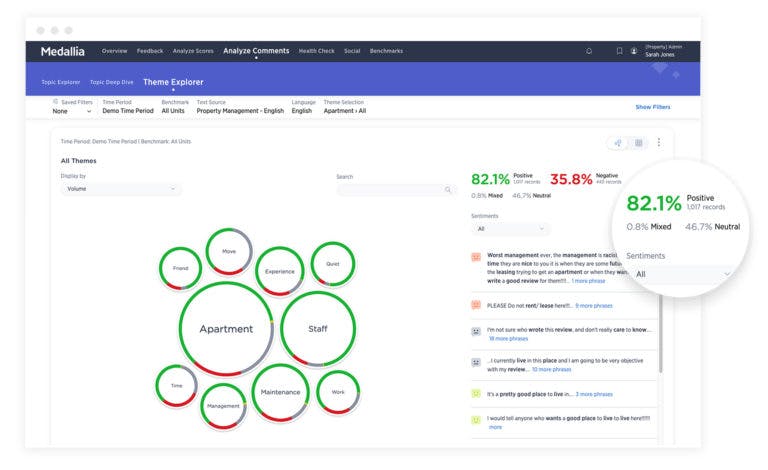 Leverage AI-powered text and sentiment analysis to:
Detect patterns in sentiment across your customers
Predict likely future customer behavior
Identify opportunities to make changes that matter — before, during, and after each and every customer interaction
Closed-loop workflows. No more missed opportunities.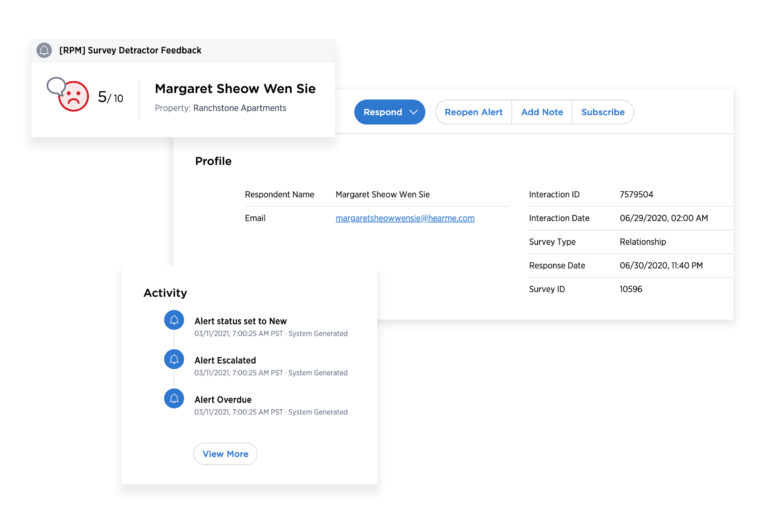 Identify at-risk customers and, taking advantage of Medallia Go's predictive suggested actions, make the next move that's most likely to drive the greatest impact. Close the loop when individual issues arise, and continuously address systemic issues to pre-emptively improve experiences across the board.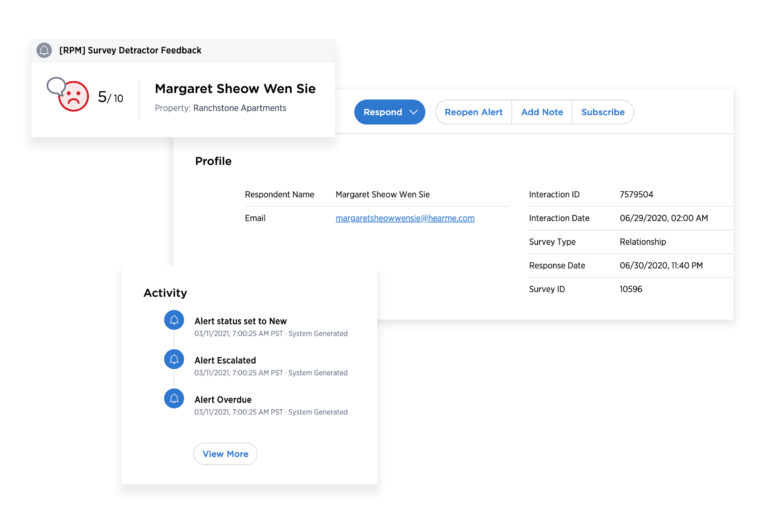 Industry benchmarking.
The ultimate competitive advantage.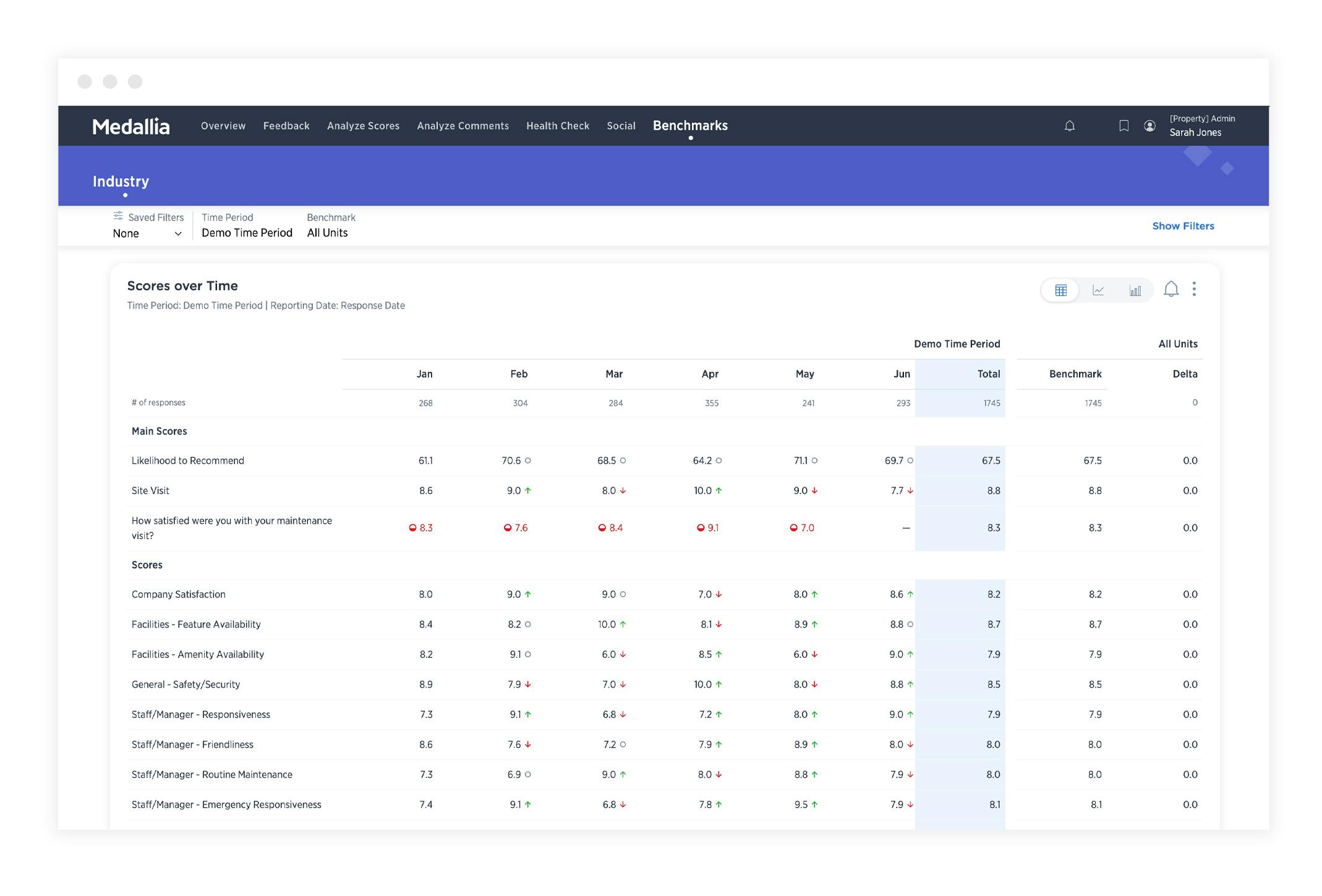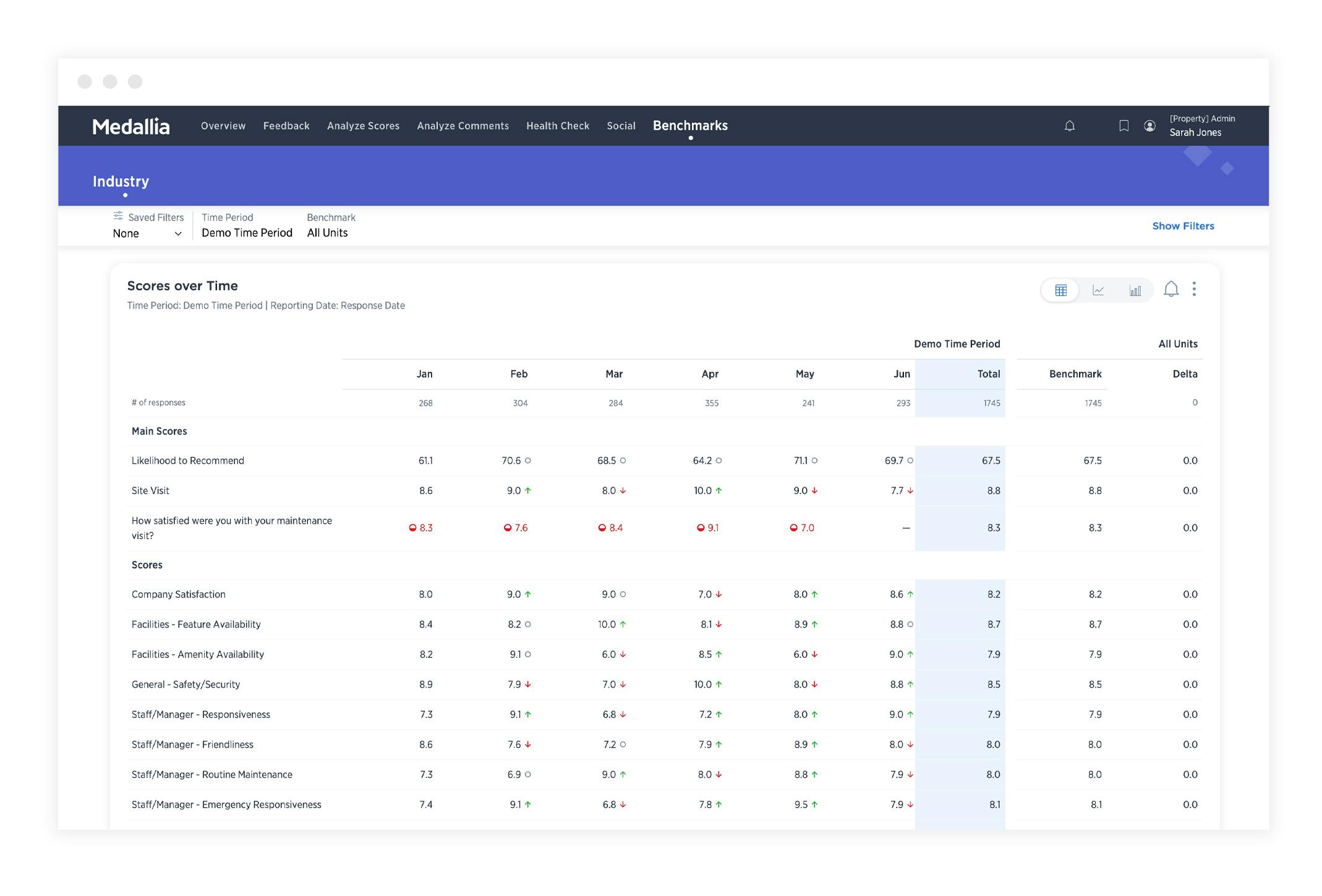 See how your most important customer engagement and experience KPIs compare to your competitors with built-in industry benchmarking.