Analytics
Review, query, explore and export your valuable data.
INTUITIVE DASHBOARDS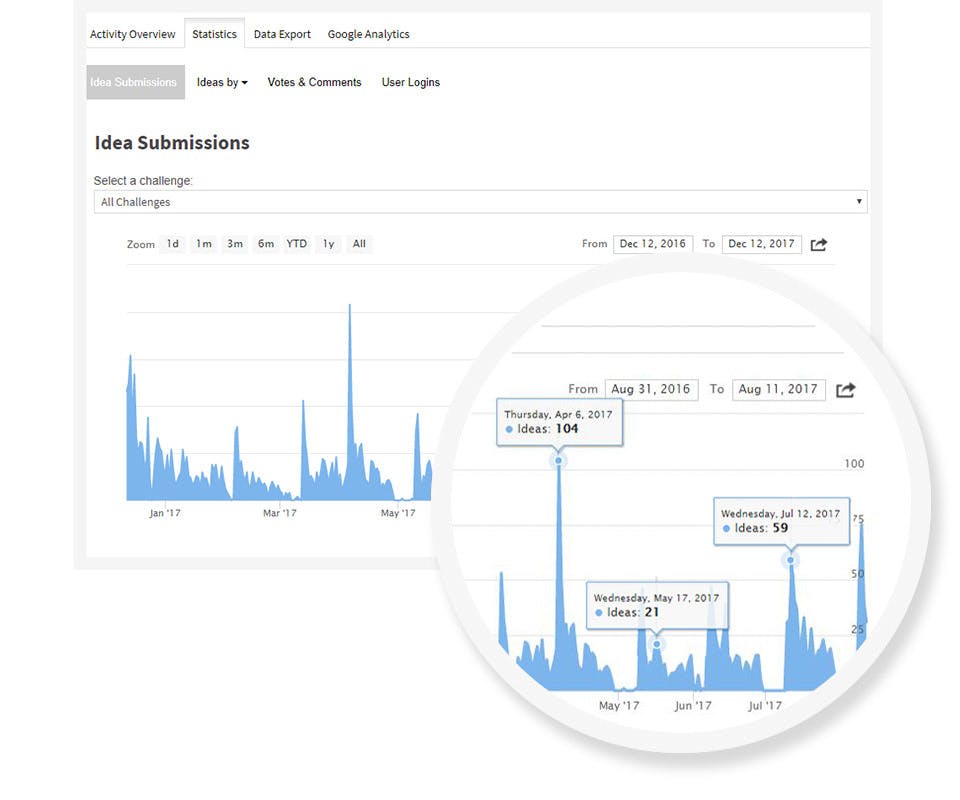 Everything you need to manage your community in one place
Permission based views of real-time information driving actionable results.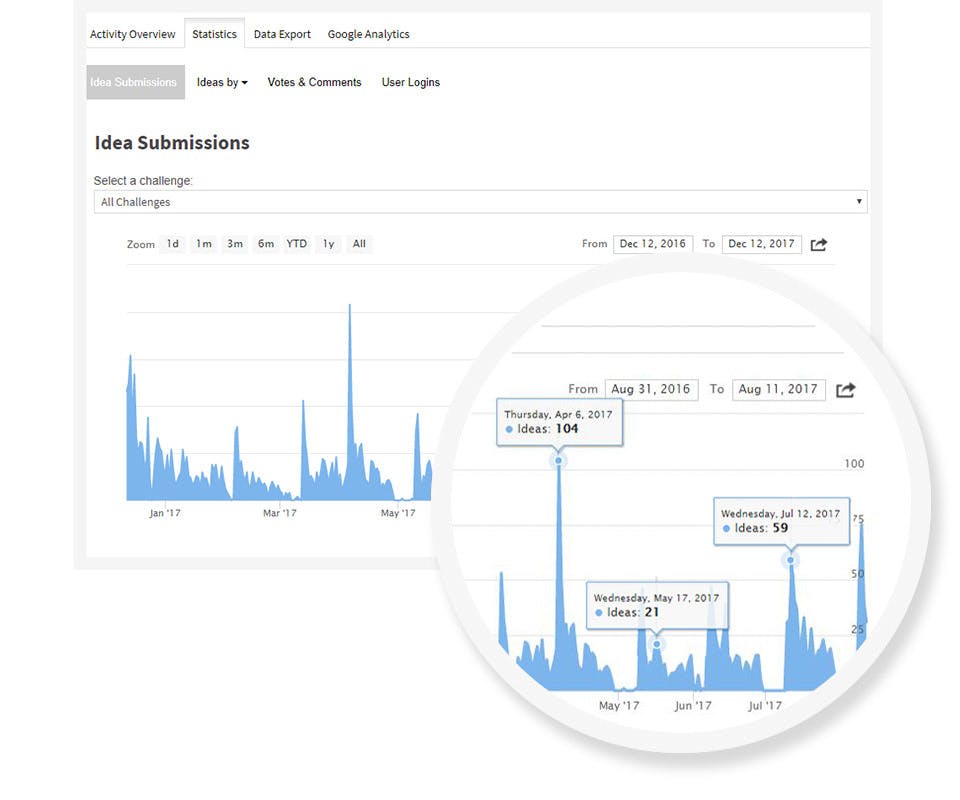 DATA EXPORT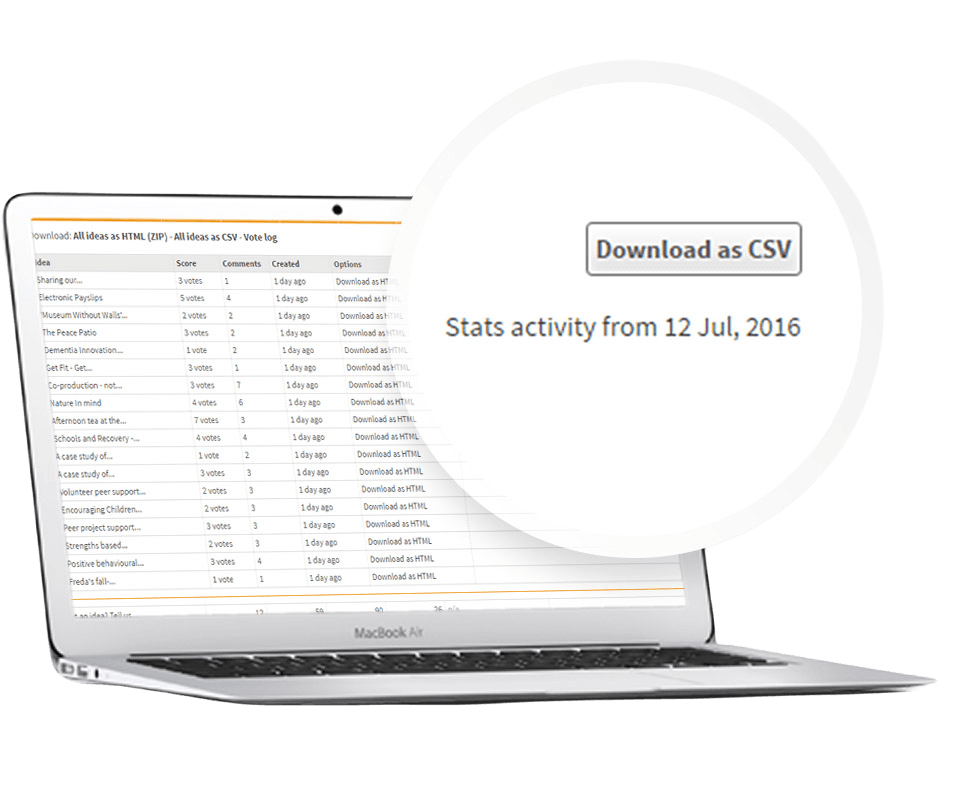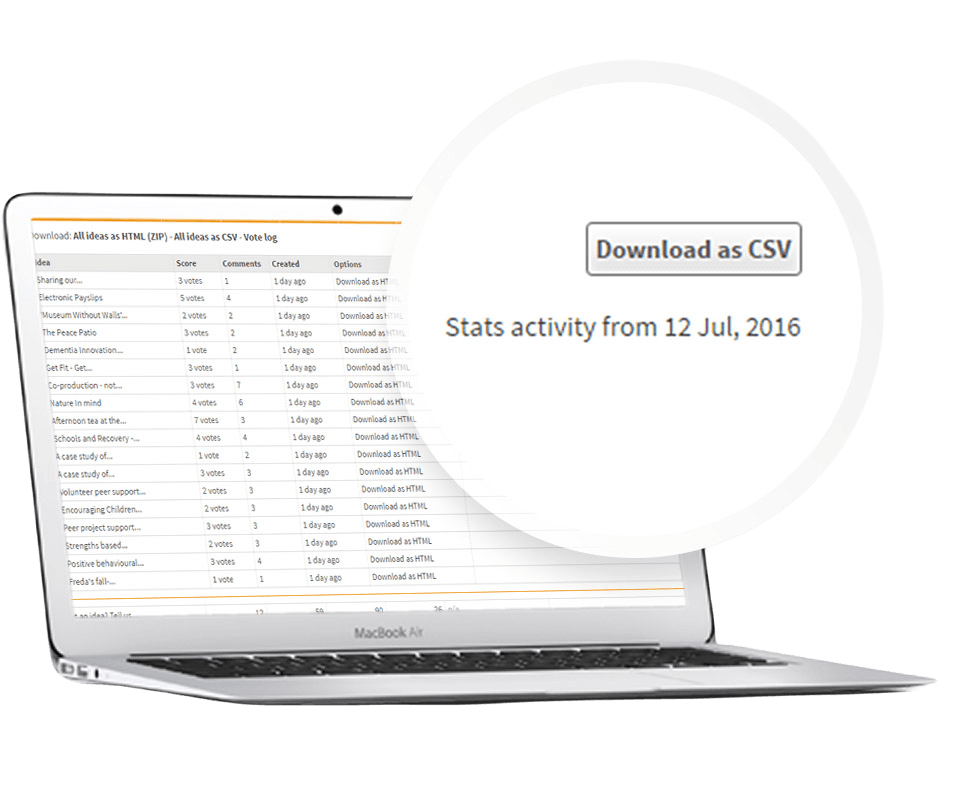 Output all the data you require to process as you need to
We appreciate that you will have your own business processes and may need to cut your data to suit your own needs. Crowdicity gives you complete access to all your current and historical ideas and user data to download in CSV format.
PLUG-IN GOOGLE ANALYTICS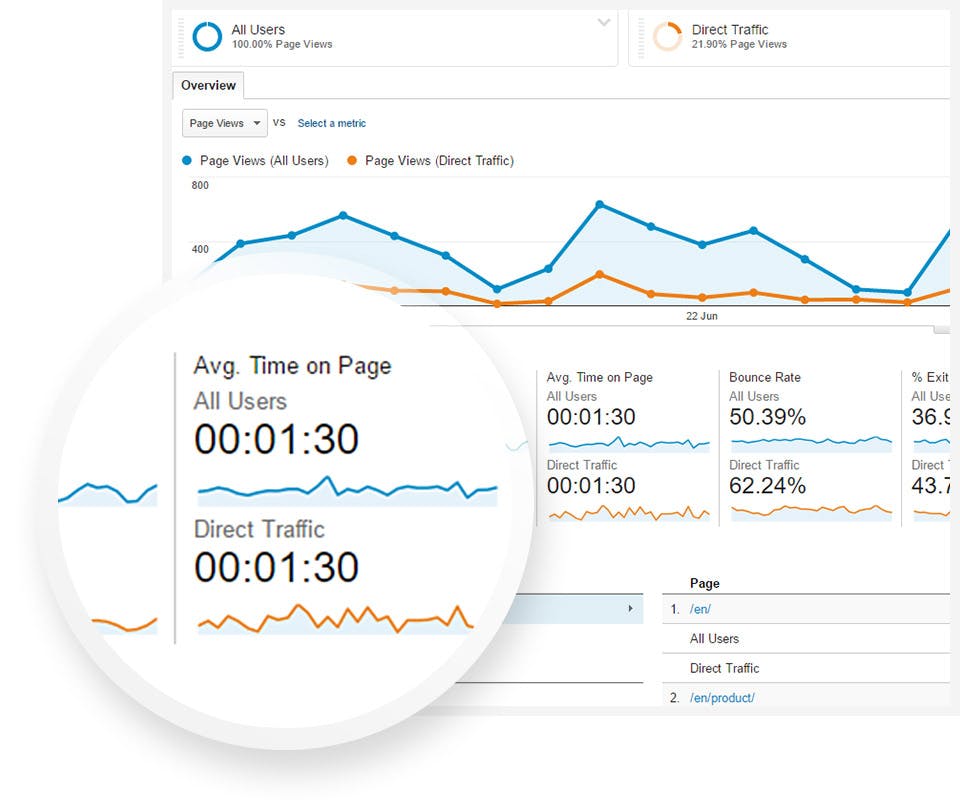 Augment your community data with the power of the Google Analytics engine
It's good to know where your users are coming from, their choice of device and other useful trends that Google Analytics brings you. Add this to the extensive insights already built in to Crowdicity, and you get a powerful steer on how to maximise your user engagement.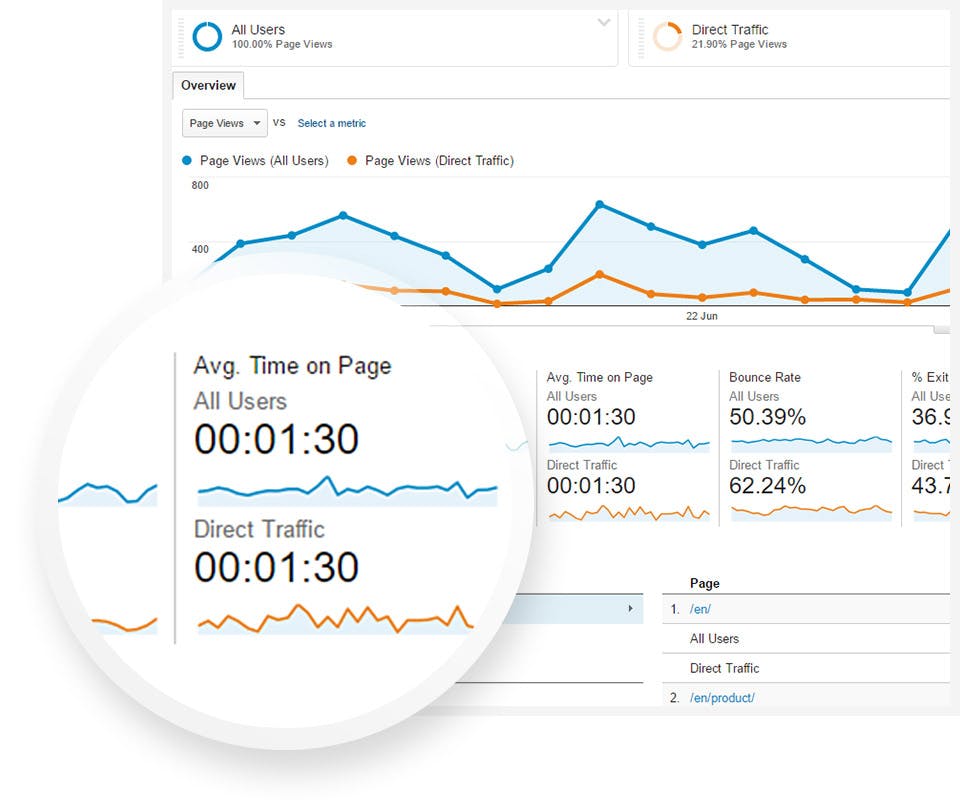 SEARCHABLE ARCHIVE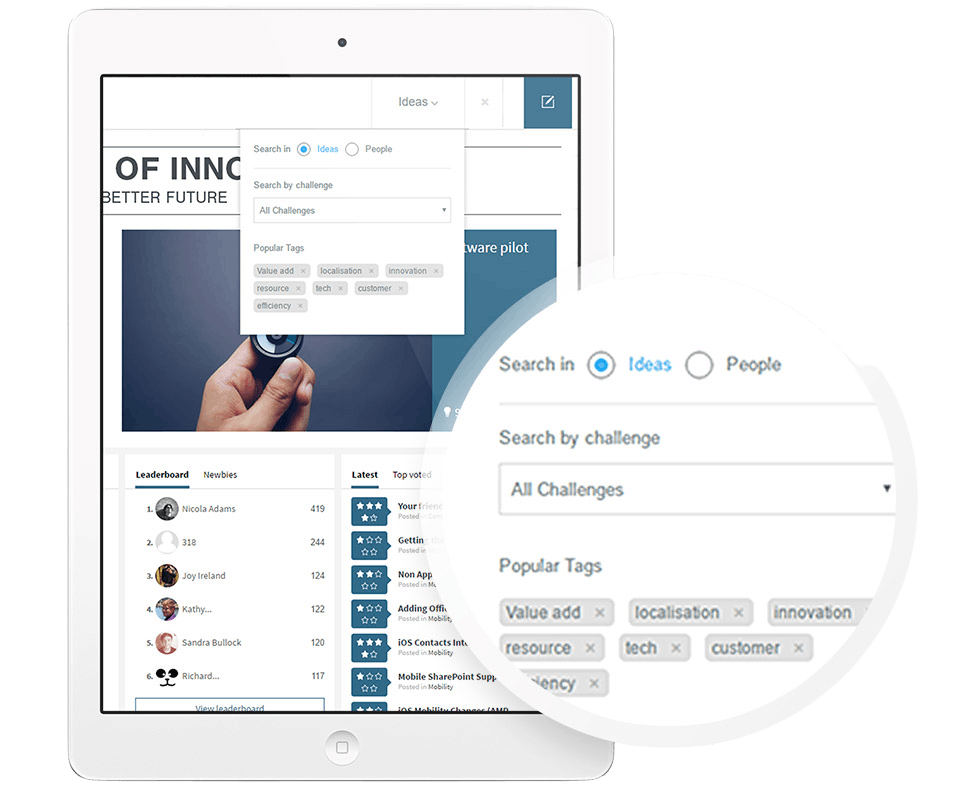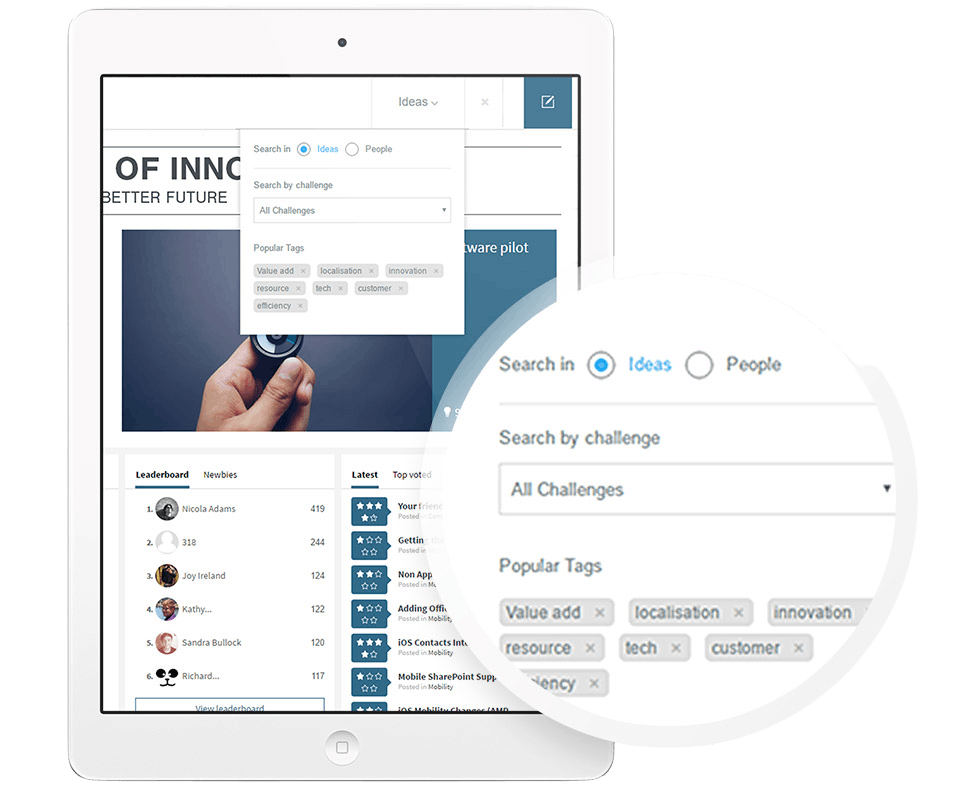 Store and recall the valuable data from every challenge you will ever run
Once a challenge is over, that's not the end of it. As you build your usage the data you gather grows into a more and more valuable knowledge base; where you can analyse previous trends, inform new challenges, track key influencers and rediscover killer insights.