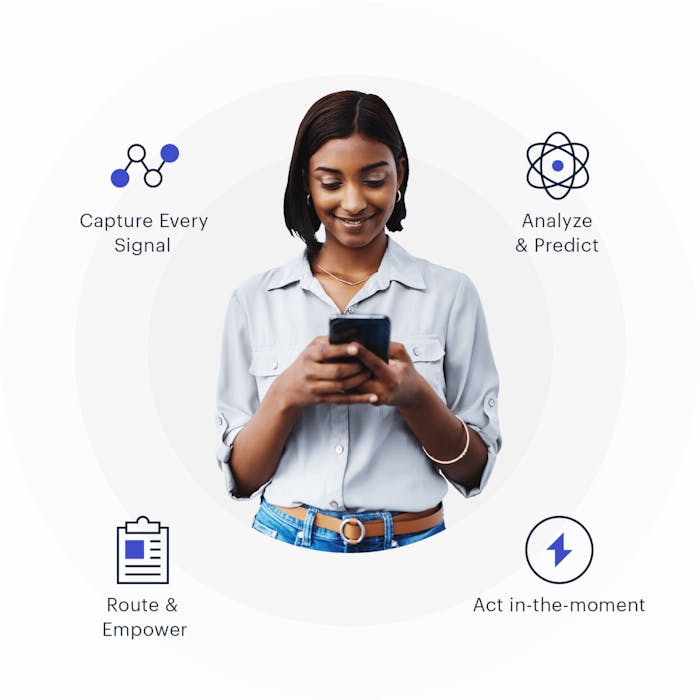 Capture Every Signal
Engage customers whenever, wherever they are for one trusted voice of your customer that's up to date.
Analyze & Predict
Apply AI and machine learning to experience data to understand customer preference and intent.
Route & Empower
Keep personalized reports and alerts updated in real-time. Escalate to the right person to take action, every time.
Act in-the-moment
Influence experiences as they happen. Solve problems, engage with messaging, rescue a churn risk and fix experience gaps.